Unlocking The Power: 6 Compelling Benefits Of Identity Verification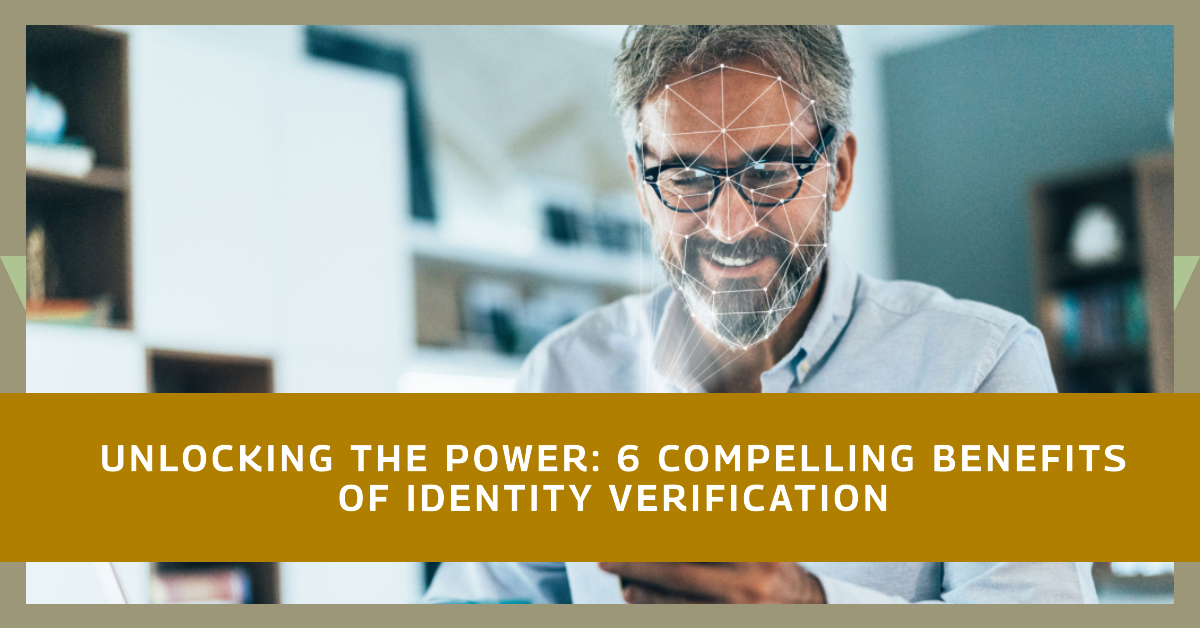 Governments, businesses, and individuals heavily rely on identity authentication for daily operations. This implementation offers efficiency, heightened security, and trustworthiness across various aspects of life.
The process involves utilizing diverse techniques, such as data matching, biometric authentication, and document verification, offering advantages ranging from preventing fraud to bolstering cybersecurity.
This article lists six compelling benefits of identity verification, so keep reading.
1. Enhanced Security
A guaranteed perk of identity verification is enhanced security against identity theft or data loss.
Safeguarding financial and personal data is critical to bar unscrupulous individuals from accessing sensitive information or online accounts. It is the norm for many industries or organizations to comply with the law to verify user or customer identities. As such, robust identity validation measures can ensure compliance with regulations.
Multi-factor authentication is a lucrative identity confirmation method. It makes it difficult for people with malicious intent to take over user accounts, as they usually require only the legitimate user possesses.
Users, in turn, feel more confident using services or platforms that prioritize their data security, leading to increased trust and customer satisfaction. Aside from that, this enhanced security classifies age-restricted content, making it only accessible to individuals of the appropriate age.
2. Fraud Prevention
Digital identity authentication confirms the identity of individuals for sensitive interactions and transactions. It is a game changer for fraud prevention, as a weak detection system can compromise data or cause financial loss. Advanced verification techniques also utilize digital behavior analysis and machine learning algorithms to detect and halt fraudulent activity.
A hacker who obtains someone's personal information, like their address or name, can try to open a bank account or engage in malicious activity using that information. However, with a verification system, confirming their identity, like face recognition or analyzing their biometric data, can deter this. It makes it impossible for the hacker to get their hands on the account and cause financial turmoil. 3. Compliance
Many industries, like healthcare or finance, are subject to stringent regulatory rules regarding customer identity validation. Compliance helps businesses evade legal penalties and maintain a stain-free reputation. Verifying a customer can help you assess the risk associated with each interaction. It makes it easier to decide whether to take additional precautions or proceed with a transaction if you own an institution or business.
Compliance measures usually include data security requirements that protect sensitive customer information from cyberattacks. Customers are more likely to trust a business that upholds this, building trust and a long-lasting relationship with them. For companies operating worldwide, following various international regulations regarding identity confirmation will make operations seamless.
4. Improved Customer Experience
New customers or employees, too, benefit from identity authentication through a simplified onboarding process. This streamlined process saves time and makes the experience more pleasant for the customer. Moreover, customers can quickly create an account and start using the product or service without going through a tedious procedure to prove their identity.
With this verification system, users never worry about repeating the same process when using different services. For instance, a customer who uses multiple services from the same provider can utilize identity validation to access each service. It reduces frustration, as they never have to remember multiple passwords or usernames to access their account.
5. Meet KYC and AML Requirements
Anti-money laundering and know-your-customer regulations are essential in many industries. KYC requirements mandate that companies verify their customers' identities before dispensing services to them. On the other hand, abiding by AML regulation means businesses or institutions must monitor customer transactions for suspicious activity like terrorist financing or money laundering.
Identity confirmation systems offer a solution to fulfill these needs. Businesses implementing them can swiftly and accurately authenticate user identities, ensuring adherence to KYC regulations. Additionally, they aid in monitoring customer transactions for any activity, thereby upholding AML obligations. Following these requirements helps companies avoid complications arising from non-compliance or data breaches.
6. Mitigate Reputational Damage
Enterprises sometimes face reputational risks like data breaches, fraud, and non-compliance. These risks can deteriorate the firm's image and result in legal and financial repercussions. Suffering a blow from this isn't easy to recover from, hence the need for exceptional data security.

Identity validation implementation can effectively address these concerns. It verifies each access and transaction in the firm's system. This proactive approach helps prevent data breaches and fraudulent activities while significantly reducing the risk of tarnishing the company's reputation in the eyes of stakeholders and the public.
Moreover, incorporating identity authentication portrays a commitment to safeguarding customer interests and bolsters the company's reputation.
Summing Up
Verifying identities is a vital part of modern business practices. Implementing these solutions protects sensitive data, minimizes the impact of fraud, and boosts brand reputation across various channels. As they evolve, identity validation technologies will help businesses comply with the latest trends to curb criminal activities and ensure effective identity authentication.