Discovering the Features of the Elite 4G Fixed Pressure CPAP Machine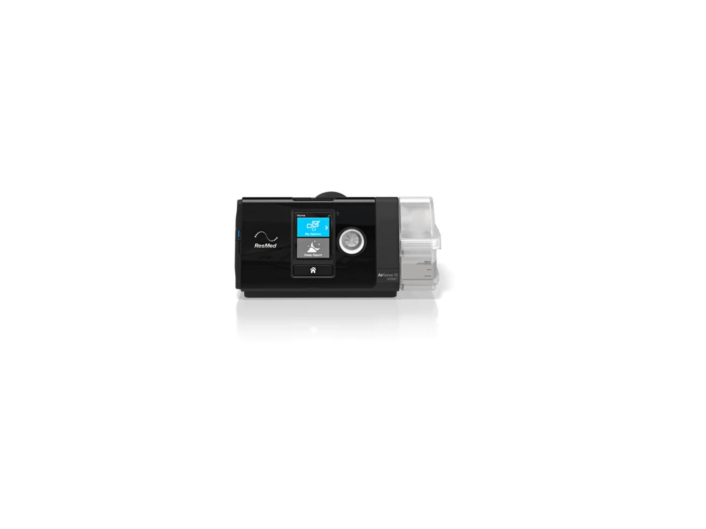 Continuous Positive Airway Pressure (CPAP) machines are an essential treatment option for sleep apnea patients. Sleep apnea occurs when the airway becomes blocked during sleep, causing breathing to stop and start repeatedly. This results in poor sleep quality and daytime drowsiness. CPAP machines deliver a constant flow of air pressure through a mask worn over the nose and mouth while sleeping. This air pressure keeps the airway open so breathing does not become obstructed.
One of the latest CPAP machines on the market is the Elite 4G Fixed Pressure CPAP Machine. This innovative device offers several advanced features to provide optimal sleep apnea treatment. In this article, we will explore the key features and benefits of the Elite 4G CPAP machine.
Quiet Design for Restful Sleep
One of the most important aspects of a CPAP machine is noise level. Excessive noise from the device can disrupt sleep, undermining the entire purpose of CPAP treatment. The Elite 4G CPAP utilises an ultra-quiet design to promote restful, uninterrupted sleep.
The machine contains SilenceAir foam insulation to dampen internal noise. This allows the device to operate at just 26 decibels, approximately the level of a whisper. Such minimal noise prevents the CPAP from disturbing users or their bed partners as they sleep. The machine also contains rubber feet to absorb any vibrations when the device is placed on a nightstand.
Heated Humidification for Comfort
CPAP air can cause dryness or irritation in the nose, mouth, and throat without proper humidification. The Elite 4G CPAP includes an integrated heated humidifier to deliver warm, moisturised air for maximum comfort.
The humidifier connects directly to the CPAP machine to warm and add moisture to the airflow before it enters the mask. Users can adjust humidity levels to prevent mouth, nasal, and throat dryness. Keeping the airway properly hydrated allows patients to use CPAP therapy for extended periods without discomfort or side effects.
Advanced Pressure Stabilisation Algorithm
Maintaining a steady, consistent air pressure is critical for CPAP effectiveness. The Elite 4G CPAP utilises an advanced pressure stabilisation algorithm for optimal pressure delivery.
This intelligent algorithm continually monitors pressure within the device and automatically adjusts the motor speed to maintain the prescribed pressure setting. Even as breathing patterns change throughout the night, this technology stabilises pressure. The algorithm allows the device to react quickly to fluctuations and prevent pressure drops or overcompensation.
Stable pressure improves treatment outcomes by keeping the airway open during sleep. Patients experience fewer sleep disturbances with the Elite 4G's advanced pressure stabilisation capabilities.
Built-In Cellular Connectivity
One unique feature of the Elite 4G CPAP is the built-in 4G cellular modem, allowing wireless connectivity. This will enable patients to securely transmit sleep therapy data to their provider to track progress and adjust settings as needed.
The machine's modem connects to cellular networks to wirelessly send CPAP usage data to the cloud. This information can then be accessed by providers using a HIPAA-compliant dashboard. Doctors can remotely monitor metrics like nightly hours of use, mask seals, apnea events, and pressure delivery.
Cellular connectivity makes it easy to share essential therapy data without requiring patients to download and forward the information manually. This allows for more accurate remote monitoring and timely therapy adjustments for better outcomes.
Intuitive Patient App and Portal
The Elite 4G also includes a complementary patient app and web portal to view personal CPAP data. Patients can check therapy progress, monitor mask fit and air leaks, and access troubleshooting guidance from their smartphone or computer.
The intuitive app and portal display sleep therapy analytics in easy-to-understand infographics. This allows patients to take a more active role in their treatment by keeping tabs on key metrics and how consistently they use therapy. Seamless data sharing with providers is also enabled through the secure portal and app.
Accessing therapy data is simplified so patients can regularly review their progress and stay motivated with their CPAP treatment. Easy-to-use tools also help patients self-identify and troubleshoot any issues for optimal effectiveness.
Flexible Power Options to Travel Anywhere
People using CPAP therapy can feel tethered to an electrical outlet, unable to travel freely. The Elite 4G CPAP liberates users to travel anywhere with flexible power options.
The internal battery allows patients to sleep without a power source for up to two nights. A detachable auxiliary battery can also be added for over a week of battery life while away from electricity. The machine can be charged via a wall outlet, USB, car adapter, or external battery pack – providing versatility wherever you go.
With travel bags and accessories, the Elite 4G CPAP machine is designed for convenient portability. Patients never need to go without essential therapy, even on the go.
Customisable Ramp and Therapy Features
Every CPAP user has unique needs and preferences. The Elite 4G allows patients to customise multiple features for the optimal personal therapy experience.
The CPAP's ramp setting slowly increases air pressure over a set period to help patients fall asleep more comfortably. The ramp time can be adjusted from 5 to 45 minutes. Patients can also enable the machine's Altitude Adjustment, which intelligently adapts pressure delivery at higher elevations.
The Elite 4G also offers a "Mask Fit Check" tool patients can use to test their mask seal and identify any bothersome air leaks. Users can also set personalised comfort reminders for mask replacement and filter cleaning.
With customisable options, patients get the exact settings they need for long-term compliant and effective CPAP use.
Conclusion
With advanced features like a quiet motor, heated humidification, and cellular connectivity, the Elite 4G Fixed Pressure CPAP Machine represents a new era in sleep apnea treatment. This innovative device provides comfortable, whisper-quiet operation alongside intelligent analytics to take the guesswork out of settings and adjustments. Built-in power versatility also frees patients from electrical constraints as they use therapy anywhere. Overall, the Elite 4G's ResMed Airsense 10 cutting-edge design and customisable options empower users to effectively manage their sleep apnea for better health and well-being.