Explore all about Luvme Hair's Pre Cut Lace Wigs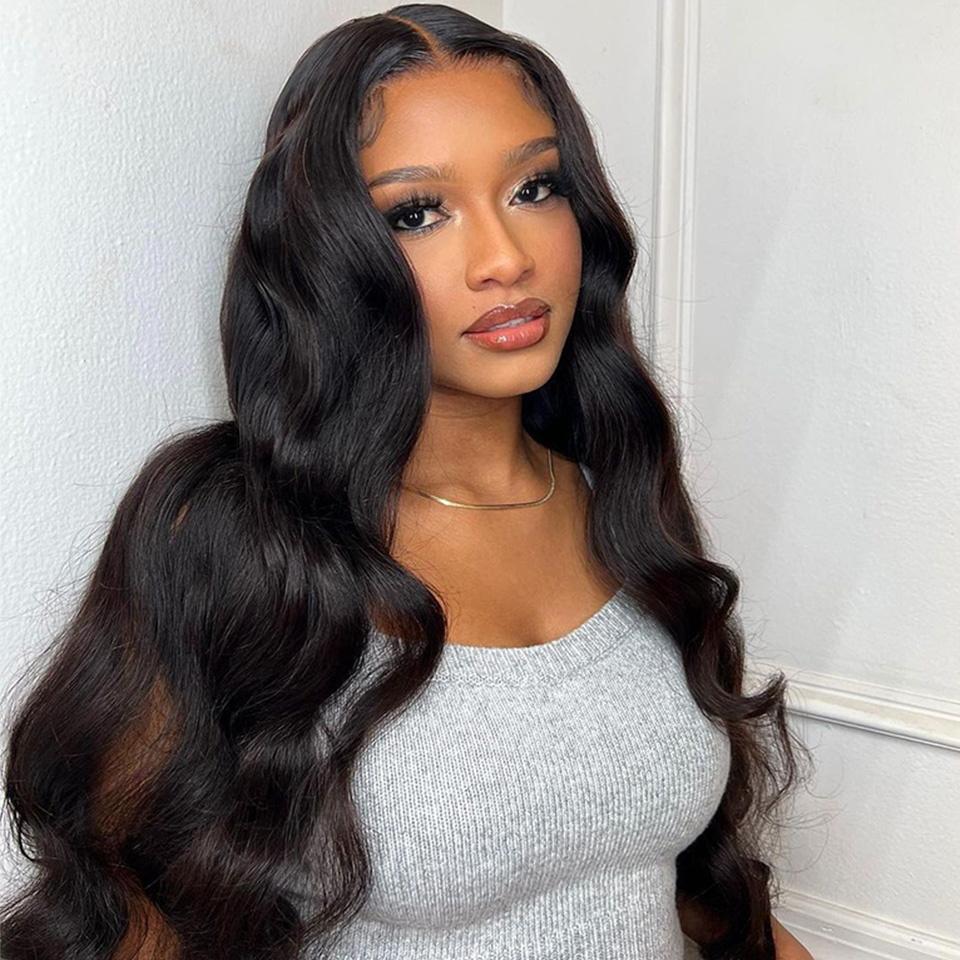 Preface:
Imagine the possibility of transforming your hairstyle as frequently as you change your outfits. Picture yourself with short, sleek hair one day and long, flowing locks the next. This remarkable concept can become a reality through pre-cut lace wigs. In this comprehensive guide, we will delve into the world of these versatile wigs, focusing specifically on the exceptional human hair options created by Luvme Hair. Their collection ensures a flawless integration with any natural hairline.
Table of Contents
Understanding the Basics: What are Pre Cut Lace Wigs?
Why Choose Pre Cut Lace Wigs?
The Magic of Luvme Hair's Pre Cut Lace Wigs
How to Take Care of Your Pre Cut Lace Wig
Wrapping It Up: Why Pre Cut Lace Wigs Are the Right Choice
Understanding the Basics: What are Pre Cut Lace Wigs?
Pre cut lace wigs offer a natural hairline as they come with already trimmed edges. The hair is intricately hand-knotted onto a lace base, creating the impression of hair growing directly from the scalp. The beauty of these wigs lies in their convenience and user-friendliness, eliminating the need for professional fitting and trimming.
The Lace Wig: A Sleek Silhouette
Traditional lace wigs consist of hair wigs featuring a sheer lace front that is attached to the hairline. This lace component serves a purpose beyond its visual appeal. It plays a vital role in ensuring that the wig seamlessly blends with your natural hairline.
The hair strands on a lace wig undergo a meticulous hand-knotting process onto the lace front. This attention to detail ensures that the wig beautifully replicates the natural appearance of hair growing directly from the scalp, thus enhancing its realism.
The Pre Cut Factor: Catering Convenience
Traditional lace wigs often come with excess lace, which can be a challenge for beginners as it requires trimming to fit their unique hairline. However, this is where pre-cut lace wigs truly shine, revolutionizing the game by eliminating the need for customization. They effortlessly accommodate any wearer's hairline with precision and ease.
"Pre Cut" refers to the lace front of the wig being pre-trimmed, already shaped like a natural hairline. This innovative approach eliminates the need for you to trim it yourself, streamlining and expediting the wig-wearing process.
Why Choose Pre Cut Lace Wigs?
Pre cut lace wigs have gained immense popularity due to their numerous advantages. There are several reasons why one might choose these wigs over others.
No glue or adhesive required:
Pre-cut lace wigs offer a hassle-free installation without the need for glue or adhesive. This is especially beneficial for individuals sensitive to these chemicals, as it reduces scalp and hairline irritation and potential damage caused by excessive glue usage. Moreover, they share a striking resemblance to Hd lace wigs due to their glue-less property.
Natural and realistic:
They offer a more natural look by incorporating hand-knotted hair strands on the lace fronts, resulting in a seamless finish along the scalp. These wigs provide an authentic appearance that closely resembles real hair growth.
Breathability and comfort:
Pre-cut lace wigs not only provide a natural appearance but also prioritize comfort. These wigs are crafted with a lace front that allows for efficient air circulation and minimizes heat buildup, resulting in a pleasant wearing experience, especially for individuals who require extended wig usage.
Time-saving and convenient:
Pre-cut lace wigs offer time-saving benefits, eliminating the need for customizing the lace front. This convenient solution is ideal for individuals leading busy lifestyles or those who are new to wearing wigs and may feel uncertain about trimming the lace themselves.
Scalp-friendly:
The lace front is specially designed to cover the entire scalp, effectively minimizing any gaps in your hairline. This results in a natural appearance that seamlessly complements your own hair or a wig.
Easily customized:
The fit of your pre-cut lace wig can be customized by trimming the front, sides, and back. This is particularly beneficial for individuals with a small head or large forehead since both can be adjusted through slight snipping.
The Magic of Luvme Hair's Pre Cut Lace Wigs
In the fantastical realm of wigs, amidst its enchanting allure, resides Luvme Hair—a brand dedicated to crafting exceptional human hair wigs. Renowned for their impeccable artistry, authentic appearance, versatility, and user-friendly nature, Luvme Hair's pre-cut lace wigs exude unparalleled quality.
How to Take Care of Your Pre Cut Lace Wig
To ensure your pre-cut lace wig remains in optimal condition and retains its natural beauty, it's important to follow proper care guidelines. Here are some helpful tips to assist you in maintaining your pre-cut lace wig:
Heat protection:
To prevent damage and dryness, it is important to avoid exposing your wig to extreme heat sources. This means steering clear of high temperatures that can harm the hair fibers. When using a hairdryer, it's recommended to opt for medium to low heat settings instead. By following
Washing and conditioning:
One should regularly wash their wig following the instructions provided by the manufacturer or a professional. To maintain clean and moisturized hair, it is important to use suitable wig products like a mild shampoo and conditioner specifically formulated for wigs.
Detangling:
To minimize the risk of hair breakage and knots, it is recommended to gently detangle your wig using a wide-tooth comb or a wig brush both before and after washing. This helps maintain the integrity and longevity of your wig while ensuring easier manage
Drying:
To maintain the shape and prevent damage, it is recommended to allow your wig to dry naturally on a wig stand or a suitable object. Avoid rubbing the wig with a towel, as this can lead to frizz or tangles.
Storing:
To ensure your pre-cut lace wig retains its shape, store it properly on a wig stand or mannequin head. Additionally, remember to keep the wig away from direct sunlight, heat, and damp environments.
Wrapping It Up: Why Pre Cut Lace Wigs Are the Right Choice
Pre-cut lace wigs offer a multitude of benefits. They provide an instant transformation for your hair, are effortless to wear and maintain, give a natural appearance, and are suitable for every individual and occasion. It becomes clear why Luvme Hair's high-quality human hair wigs are an excellent choice when considering these advantages. Enjoy a new look today by opting for pre-cut lace wigs and elevating your hairstyle effortlessly!