Leveraging Data for Targeted Just Listed Campaigns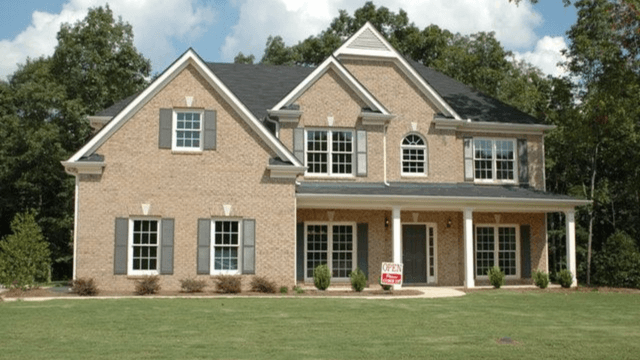 In today's fast-paced world, where information travels at the speed of light, staying ahead in the real estate market necessitates more than possessing a beautiful property for sale. It's all about presenting your listings to the right audience at the right time. One potent tool at a real estate agent's disposal is leveraging data for targeted "Just Listed" campaigns. These campaigns, often accompanied by strategically timed 'just listed letters,' have the potential to revolutionize how properties are marketed and sold.
The real estate landscape is evolving, and so are the methods for reaching potential buyers. This article will examine data-driven campaigns' transformative power and impact on the real estate industry.
Understanding the Power of Data
Data, often called the new oil, holds immense significance in real estate. It serves as the bedrock upon which effective property marketing strategies are built. Harnessing the power of data involves gathering and analyzing information about the real estate market, potential buyers, and property listings. This information encompasses market trends, property features, pricing history, and buyer preferences.
As a real estate professional, comprehending the significance of data allows you to make informed decisions. It empowers you to identify opportunities, predict market shifts, and optimize your marketing efforts. Data provides the insights to target the right audience, enhance your property listings, and secure successful transactions.
The Benefits of Targeted Campaigns
Targeted campaigns represent a paradigm shift in the real estate marketing landscape. These precision-guided campaigns ensure that your property listings reach the most relevant and receptive audience. The advantages of such an approach are multifaceted.
Firstly, targeting the right audience eliminates the wastage of resources on individuals who may have no interest in the property you're listing. This efficiency translates into cost savings and a higher return on investment.
Secondly, understanding when to launch a Just Listed campaign can be a game-changer. Data can reveal the optimal timing for listing properties, increasing the likelihood of a quick sale.
Furthermore, personalization is key in the world of real estate. Data enables you to tailor your marketing materials to align with the preferences of individual buyers. Whether emphasizing a spacious backyard for a family or highlighting a trendy neighborhood for a young couple, personalized campaigns have a greater impact.
Leveraging Data Sources
The effectiveness of data-driven campaigns hinges on the data sources you can tap into. These sources provide the raw material from which insights are extracted.
The Multiple Listing Service (MLS) is a treasure trove of property data. It contains comprehensive information on property features, locations, and price histories. Access to MLS data is invaluable for creating targeted campaigns.
Crafting an Effective Campaign
Creating a targeted Just Listed campaign is a strategic process that involves several key steps. These steps are essential for maximizing the impact of your marketing efforts.
Data analysis is the starting point. You can uncover patterns and trends that inform your campaign strategy by dissecting the available data. This analysis guides decisions about which properties to list and how to market them effectively.
Audience segmentation follows, where you divide your potential buyers into distinct groups based on factors like location, budget, and property preferences. This segmentation allows for creating tailored marketing materials that resonate with each audience segment.
Compelling content is the heart of any successful campaign. Your marketing materials should showcase the property's unique features, whether through high-quality images, engaging videos, or well-crafted descriptions. A visually appealing presentation captures the attention of potential buyers.
A multi-channel approach is crucial for reaching a wider audience. While social media is a powerful tool, it should be complemented by email marketing, traditional methods like postcards, and any other channels that can help you connect with potential buyers.
Conclusion
In the ever-evolving realm of real estate, success hinges on harnessing data for targeted Just Listed campaigns. Data provides the insights needed to identify opportunities, make informed decisions, and connect with the right audience at the right time.
These campaigns, fueled by data and often accompanied by 'just listed letters,' represent a shift in how properties are marketed and sold. They offer precision, personalization, cost-efficiency, and a competitive edge. Timing is crucial; staying ahead with data-driven strategies and 'just listed letters' can make all the difference.
Embrace these tools, customize your approach, and watch your real estate business thrive in the modern age. The combination of data-driven precision and personalization creates a potent strategy for success in today's competitive market. As you embark on your real estate journey, remember that data and 'just listed letters' are your allies in achieving swift and efficient property sales.