Choosing the Right Headset for VoIP Calls: A Comprehensive Guide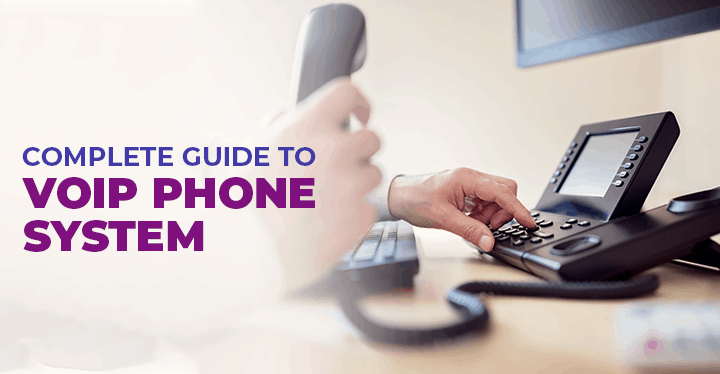 Are you tired of struggling to hear and be heard during your VoIP calls? Don't worry, we've got you covered. In this comprehensive guide, we will walk you through the process of choosing the perfect headset for your VoIP calls. From noise-canceling technology to wireless connectivity, we'll explore all the features and factors you should consider to ensure crystal-clear communication. So say goodbye to frustrating call quality and hello to a seamless conversation experience with the right headset.
Noise Cancellation
When choosing a VoIP headset, one crucial factor to consider is where you'll primarily be using it. Different environments come with varying levels of background noise, and the level of noise cancellation needed will depend on this. For those working in an office setting, noise cancellation may not need to be as robust compared to someone working from home or in a noisy environment.
In an office environment, there is usually a certain level of background noise present from colleagues talking or typing on keyboards. However, this noise is relatively consistent and can often be filtered out by basic noise-canceling features. On the other hand, if you work from home or in a noisy environment like a call center or co-working space, you'll likely require more advanced noise cancellation technology to maintain clear and uninterrupted communication during calls.
Usage Duration & Comfort
When it comes to choosing a VoIP headset, comfort is often overlooked but should not be underestimated. If you'll be wearing the headset for extended periods, such as during long conference calls or virtual meetings, comfort becomes a significant factor in your overall experience. The last thing you want is to have constant discomfort or pain distracting you from your work or causing unnecessary stress.
Investing in a comfortable VoIP headset can make all the difference in maintaining focus and productivity throughout the day. Look for features such as adjustable headbands and cushioned ear pads that provide optimal fit and support. Additionally, consider options with lightweight designs that won't put unnecessary strain on your head or neck muscles.
Not only does comfort enhance your physical well-being, but it also contributes to better communication. When you're wearing a comfortable headset, there's less chance of fidgeting or readjusting constantly, which can create distracting noises during important conversations. By prioritizing comfort in your choice of VoIP headset, you are ensuring a seamless user experience and facilitating better interactions with clients or colleagues. Remember that comfort isn't just a luxury – it's an investment in efficiency and sustained productivity in our ever-connected world.
Types of Headsets
Choosing between wired and wireless VoIP headsets involves considering factors like convenience, audio quality, mobility, and personal preferences. Here's a comparison to help you decide which type of headset suits your needs best.
Wired VoIP Headsets Benefits
Consistent Connection: Wired headsets provide a stable and reliable connection without concerns about wireless interference or signal loss.
Uninterrupted Usage: No need to worry about battery life or charging; you can use the headset for extended periods without interruption.
Generally Lower Cost: Wired headsets are often more affordable than their wireless counterparts, making them a cost-effective option.
Audio Quality: They often offer slightly better audio quality and clarity compared to wireless headsets due to the direct and uninterrupted connection.
Easy Setup: Plug-and-play setup is simple and doesn't require pairing or Bluetooth connectivity.
Wired headsets have limited mobility, as tethered by the wire, your movement is restricted to the length of the cable. Wires can also get tangled and may limit movement or cause inconvenience.
Wireless VoIP Headsets
Mobility and Flexibility: Freedom to move around during calls without being tethered to a device, enhancing productivity and multitasking.
No Cable Hassle: No worries about tangled cables or limitations on movement due to wires.
Ease of Use: Easy to connect via Bluetooth or DECT technology, offering a seamless setup process.
Convenience: Ideal for individuals who need to move around an office or workspace while on calls.
Wireless VoIP Headsets require regular recharging, and battery life can be a concern for long workdays or continuous use. Another drawback of the type of headset is the potential connectivity issue, as wireless connectivity may experience interference or dropouts in busy wireless environments
Try Before Buying
Trying out a VoIP headset in-store is crucial for ensuring your satisfaction. While online reviews and specifications can be helpful, nothing beats the experience of actually trying it on and using it firsthand. In-store demos allow you to test out different models, assess the comfort level, and check if the audio quality meets your expectations. This way, you can avoid any potential disappointments when it comes to important features like noise cancellation, microphone clarity, and overall performance.
In addition to testing the headset before purchasing, opting for an online retailer with a return policy offers added peace of mind. Despite doing thorough research beforehand, there's always a chance that even highly rated headsets might not perform as expected once brought home. Perhaps the fit isn't quite right or certain features don't work well in your specific environment. A good return policy ensures that you won't be stuck with an unsatisfactory headset and allows you to explore other
options without feeling restricted or regretful about your purchase.
By personally trying out the VoIP headset or choosing a retailer with reliable return policies, you are better equipped to make an informed decision. Don't settle for headphones based solely on online descriptions – take advantage of retail opportunities to put them through their paces before committing to invest in one. Your future calls will thank you!
Check for Compatibility
When it comes to using VoIP software or platforms like Zoom, Microsoft Teams, or Skype for Business, one of the most important factors to consider is the compatibility of your headset. Investing in a high-quality headset is essential for seamless communication and hassle-free conference calls. However, even if you have the best headset on the market, it won't be much use if it's not compatible with your chosen VoIP software or platform.
Each VoIP software or platform may have specific audio settings and requirements that are necessary for optimal performance. For example, some software may only work well with USB headsets while others may require Bluetooth connectivity. Additionally, certain features like noise cancellation or echo reduction might be crucial for clear audio during calls and important presentations. Therefore, before making a purchase decision, do thorough research to ensure that your chosen headset is
compatible and meets all the necessary requirements of your preferred VoIP software or platform.
Investing in a compatible headset not only ensures clear communication but also enhances productivity during virtual meetings. With numerous options available in the market today, it's crucial to prioritize compatibility as an essential feature when choosing a headset for your professional needs. By doing so, you can avoid unnecessary frustrations caused by technical glitches and maximize the benefits offered by these robust VoIP platforms. So next time you're shopping for a new headset, make sure to
double-check its compatibility with your chosen VoIP software or platform before making a final decision – your teammates will thank you!
Conclusion
Based on your research, choose a headset that best fits your needs, budget, and preferences.
Remember, finding the right VoIP headset is about balancing audio quality, comfort, features, and your specific usage requirements. Take your time to evaluate different options to find the perfect headset for your VoIP calling needs.