Envelope Essentials: A Guide To Different Types And Sizes
In our daily activities, envelopes have a special function by facilitating the exchange of vital documents, cards, and notes. The world of envelopes is, however, incredibly complex and varied. There are many different envelope types and sizes, each primarily developed to satisfy distinct requirements and objectives.
Envelopes exist in various sizes and designs, from the refined simplicity of a standard letter envelope to a more robust corporate envelope for official writing. Some have transparent windows for ease of use, while others include security precautions to protect sensitive information. Even universal-size envelopes like C4 and C5 are readily accessible and perfect for longer papers.
When looking for envelopes, you'll see their versatility and cunningness. Every message, every situation, and every need has a perfect match. The many sizes and varieties of envelopes are examined in this article.
1. Tax Envelope
This particular category of envelopes is created to secure delivery of critical tax-related documents. They ensure the prompt and safe transfer of financial information to recipients or tax authorities. They are especially created to satisfy the unique requirements of tax season.
Tax envelopes come pre-furnished with crucial information like the taxpayer's name and address, eliminating the need for human labeling and expediting the tax filing process. To safeguard the confidentiality and integrity of sensitive tax data, they typically feature cutting-edge security elements like tamper-evident seals and encrypted barcodes.
The tax return envelope streamlines the process, boosts security, and gives taxpayers peace of mind to transmit their financial obligations.
2. First-Class Letter Envelope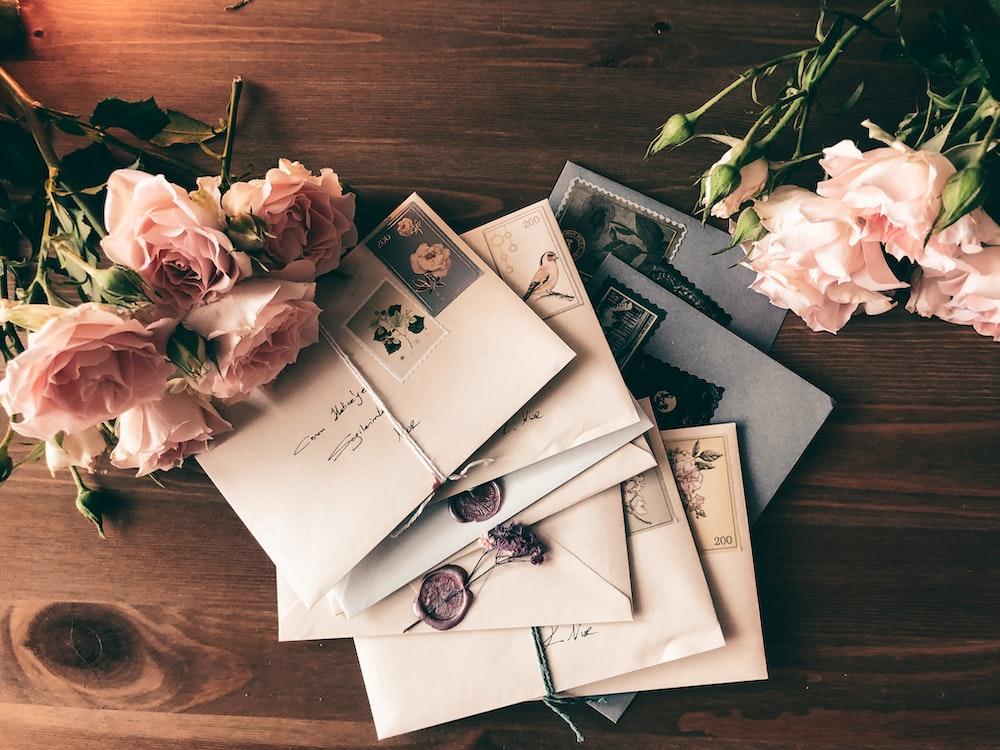 Source: Unsplash
These are the tried-and-true methods for mailing letters and greeting cards. They bear the distinguished title of "first class" for a reason: they are the go-to choice for those who seek both speed and reliability in their mailings.
These envelopes comprise the familiar standard #10 envelopes, ideal for business letters, and the more extensive flat envelopes, suited for more significant documents. First-class letter envelopes cater to a broad spectrum of mailing needs.
The standard dimensions for a first-class letter envelope are 4.125 inches by 9.5 inches, providing ample space for your letter or card to find its destination comfortably. It's a size that balances being compact enough for convenience and roomy enough to house your correspondence securely.
In postal communication, first-class letter envelopes ensure speed, precision, and reliability that only the first class can deliver.
3. Business Envelope
Business envelopes occupy a niche slightly more significant than their first-class counterparts. These envelopes combine durability and elegance to meet the many requirements of commercial communication. You'll find window envelopes, security envelopes, and self-sealing envelopes among the ranks.
The standard dimensions for a business envelope are 4.75 inches by 10.5 inches. This size balances between accommodating your documents comfortably and providing the sturdiness needed for mailing necessary materials securely.
The use of corporate logos or branding components on business envelopes boosts professionalism and strengthens brand identification. When recipients receive mail in a well-designed business envelope, it conveys a sense of credibility and trustworthiness.
Your important documents will travel safely and leave a lasting impression. These envelopes are the epitome of dependability and professionalism, whether you're mailing letters, bills, or formal announcements.
4. C4 And C5 Envelopes
Source: Unsplash
C4 and C5 envelopes are ideally suited for mailing documents that exceed the confines of first-class letters or business envelopes. These envelopes are the go-to tools in corporate communication for sending letters, essential papers, and brochures. The biggest of the two envelopes is a C4 envelope, measuring 9.5 inches by 12.5 inches. They provide substantial room, guaranteeing that your products are safely stored without losing their quality while transported.
C5 envelopes, though slightly more modest in size at 9.125 inches by 11.75 inches, are still ample enough to accommodate substantial documents while maintaining an air of elegance and professionalism.
C4 and C5 envelopes are essential for commercial correspondence. Due to their versatility and conformity with ISO standards, they guarantee uniformity and dependability. C4 and C5 envelopes ensure your information reaches its destination undamaged and elegantly, whether delivering thorough reports, significant papers, or educational pamphlets.
5. Window Envelope
Source: Unsplash
These envelopes include a transparent or semi-translucent window on the front side that is placed to expose specific information, frequently the recipient's address, without needing an additional label or the time-consuming chore of hand-addressing each one.
These envelopes are ideal for mass mailing invoices, bills, or statements. You can effortlessly slip your documents into these envelopes, ensuring the recipient's address is evident through the window. This simplifies the packaging procedure while giving your shipments a polished and expert appearance.
With such flexibility, you can select the ideal envelope size for your unique papers, guaranteeing a snug and secure fit. These envelopes provide a practical and aesthetically acceptable alternative, simplifying and improving your sending activities. These envelopes guarantee effective communication, whether you send bills, invoices, or important messages.
Bottom Line
Selecting the perfect envelope is an art based on size and sturdiness. Your choice must harmonize with the item you're sending, ensuring a snug fit and robust protection. Begin your envelope selection by considering the dimensions of the item you're mailing. An envelope that's too tiny can damage or crumple your contents. One that's too large may allow them to shift during transit, potentially causing harm.
Equally crucial is the envelope's durability. It should be robust enough to shield your item from the rigors of the postal journey. Assess your mailing needs and choose an envelope that fits your item like a glove and offers the fortitude to keep it safe and sound on its voyage to its destination.