Fade Away Dark Spots with the Kojic Acid Soap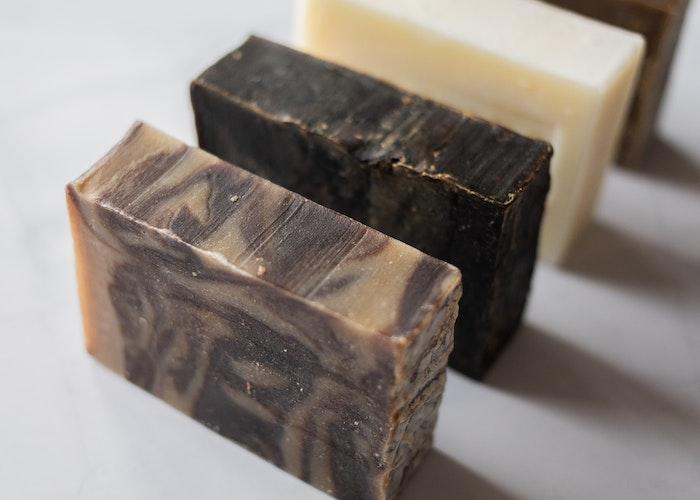 Hey ladies! Do you get irritated with the dark spots? Do you also need spot free skin? And are tired of using all different products and remedies and everything went in vain?
Let's agree to this: Dark spots are something we all don't want to have
Suppose you want to wear a dress which is showing your skin but due to dark spots you don't have that confidence to wear it. And nothing is working to get rid of those dark spots. Does it mean you've to live with them?
The answer is: No. There's an effective solution and that's the best Kojic acid soaps.
What are Dark Spots, Exactly?
Dark spots are also known as hyperpigmentation. In this condition skin faces darkness in a particular area of the body. This happens because of increased production of melanin.
When some areas experience high melanin production, they become visibly darker than the surrounding skin or nail tissue.
Reasons for Dark Spots
1. Sun Damage: when you see dark spots on the particular areas like the face, hands, and arms. It is due to the sunlight exposure.
2. Side Effects of medications: The drugs, medications, can also increase skin pigmentation and result in dark spots.
3. Inflammation: inflammation can be one of the reasons for the dark spot. It happens in conditions like eczema, psoriasis, injury, or acne.
4. Wound Healing: insect bites, burns, or cuts, causes dark spots, but they may fade over time.
5. Irritation: Some hair and cosmetic products may cause irritation in the skin, which leads to the formation of dark spots.
7. Excess of Melanin : Due to the excessive production of melanin by skin cells Hyperpigmentation occurs.
Benefits of Kojic Acid Soap
You can see benefits after using a Kojiic acid soap for dark spots,as it removes the hyperpigmentation, and gives you a visibly bright and smoother complexion.
1. Fades dark spots: the soap with Kojic acid effectively reduces the dark spots and hyperpigmentation on the skin, such as sunspots, acne scars, and age spots.
2. Helpful for Even Skin Tone: It helps in getting an even skin tone by focusing on the pigmented area..
3. Clears and Tones the Skin: The best Kojic acid soaps help in reducing the blemishes and imperfections of skin. It also gives a toned and smoother complexion.
4. Make the skin bright and smooth: Using soap on a regular basis can make your skin brighter, smoother, and glowing. It helps in removing the dead skin cells, gives your skin a fresh and radiant feel.
5. Pre-Exfoliation: Kojic acid improves the skin's ability to absorb creams, serums, and facial oils more effectively,
6. Skin Lightening: with daily use, It makes the skin look lightening, which can be particularly beneficial for those seeking a lighter complexion.
7. Reduces Appearance of Age Spots: Kojic acid is a great help in reducing the age spots not only on the face but also on areas like inner thighs, buttocks, underarms, knees, and elbows.
8. Fades Facial Hyperpigmentation: It helps in removing the facial hyperpigmentation issue, which includes acne scars and melasma. Also helps to regain a more clear skin tone.
9. Acne/Pimple Control: The antibacterial properties of kojic acid can help in drying out and controlling acne and pimples, and gives clearer skin.
10. Suitable for All Skin Types and Tones: Kojic acid is suitable for all skin types and tones, it is a wide choice of individuals.
11. Proven Results: The 91.7% of customers who used Kojic acid soap for dark spot removal on their skins found significant results.
12. Natural Ingredients: With 99.9% of natural ingredients in Kojic acid soap, makes it a preferred choice for those seeking skincare solutions with minimal synthetic additives.
13. Vegan-Friendly: Many Kojic acid soaps are vegan, aligning with ethical and cruelty-free skincare preferences.
Conclusion
So the dark spots can be a real problem, but Kojic acid soap is the solution. Whether it's sunspots, acne scars, or age spots, this soap helps in removing them, and makes your skin even-toned and clear.
With daily use, you'll get brighter, smoother, and glowing skin as dead cells are gently removed. Also, soap for dark spots prepares your skin for better absorption of skincare products.
It's good for all skin types and tones. As it is Made with natural ingredients and often vegan-friendly, Kojic acid soap is your key to confident, radiant skin.
Say goodbye to insecurities and embrace your beautiful self!