How to create a meal plan for ketogenic diet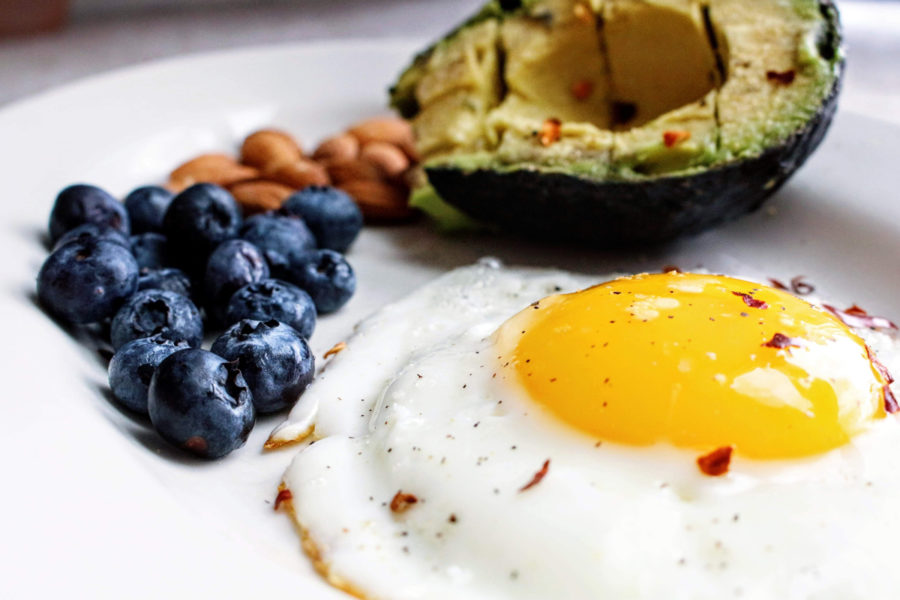 So, you're intrigued by the keto diet, a buzz-worthy approach to health and weight management. But how do you embark on this journey while savoring mouthwatering meals tailored just for you? Let's explore the art of creating a keto meal plan that resonates with your goals and personal preferences.
Understanding Keto: It's More Than Just a Diet
Before we delve into crafting your meal plan, let's grasp the core essence of the ketogenic diet. Keto isn't just a dietary trend; it's a transformative shift in how your body fuels itself (https://anetaflorczyk.net/keto-przepisy/)
1. Carbs: The Great Reduction
Keto commences with a substantial reduction in carbohydrates. Most keto adherents target a daily intake of just 20 to 50 grams of net carbs. This profound carb cut prompts your body to transition from relying on carbs for energy to burning stored fats – a state called ketosis.
2. Embracing Healthy Fats
To fill the void left by carbohydrates, healthy fats take center stage. Think creamy avocados, luscious olive oil, crunchy nuts, and fatty fish. These fats become your primary energy source during ketosis, providing sustained vitality.
3. Balancing Protein
Protein plays a pivotal role in your diet, but keto encourages moderation. Excessive protein can disrupt ketosis, as surplus protein might convert into glucose. The key is to strike the right protein balance for your unique needs.
4. Achieving Ketosis
The ultimate keto goal is to enter and sustain ketosis. In this state, your liver generates ketones from fat stores, serving as your body's primary fuel. This shift can offer various benefits, from weight management to heightened mental clarity.
Crafting Your Unique Keto Meal Plan
Now, let's get hands-on and design a keto meal plan that not only aligns with your objectives but also tantalizes your taste buds.
Define Your Goals and Preferences
Your keto journey starts with self-reflection. Why are you embracing keto? Is it to shed pounds, boost vitality, regulate blood sugar, or simply revel in a healthier lifestyle? Understanding your motives will lay the foundation for your meal plan.
Calculate Your Daily Macros
"Macros" – carbs, fats, and proteins – are the pillars of your diet. Crafting a personalized keto meal plan begins with calculating your daily macro requirements, guided by your aspirations and activity level. Here's a rough breakdown:
Carbs: Aim for 5-10% of daily calories.
Fats: Target roughly 70-80% of daily calories from healthy fats.
Proteins: Allocate the remaining 10-20% of daily calories for proteins.
While these figures provide a starting point, individual needs may vary. You can obtain precise macro numbers through online keto calculators or by consulting a dietitian.
Choose Keto-Friendly Foods
Now, let's explore the world of keto-friendly foods. These will serve as the building blocks for your delectable meals:
Healthy Fats
Avocado: Creamy and nutritious, avocados are a keto mainstay.
Olive Oil: A versatile and heart-healthy choice for both cooking and dressing.
Nuts and Seeds: Almonds, walnuts, chia, and flaxseeds offer healthy fats and a satisfying crunch.
Low-Carb Veggies
Leafy Greens: Spinach, kale, and Swiss chard are nutrient-packed and carb-light.
Broccoli: A versatile cruciferous veggie for your keto culinary experiments.
Zucchini: Ideal for crafting low-carb pasta alternatives like zoodles.
Proteins
Meat and Poultry: Beef, chicken, turkey, and pork provide ample protein.
Fish and Seafood: Fatty fish like salmon and mackerel deliver a dose of omega-3 goodness.
Eggs: Versatile and protein-rich.
Dairy (in moderation)
Cheese: Full-fat options like cheddar and mozzarella add savoury goodness.
Greek Yogurt: Opt for full-fat versions without added sugars.
Berries (in moderation)
Strawberries, Blueberries, Raspberries: These lower-carb fruits impart a touch of natural sweetness.
Keto Sweeteners
Stevia: A natural, calorie-free sweetener.
Erythritol: A sugar alcohol with minimal impact on blood sugar.
Plan Well-Balanced Meals
With these keto-friendly foods in hand, it's time to curate balanced meals that fuel your day with satisfaction and nutrition:
Breakfast Ideas
Avocado and Bacon Omelet: Fluffy eggs enfolding creamy avocado and crispy bacon.
Yogurt with Berries and Nuts: Greek yogurt crowned with a medley of mixed berries and a sprinkle of chopped nuts.
Lunch Options
Grilled Chicken Salad: A refreshing salad featuring grilled chicken, avocado, cherry tomatoes, and keto-friendly dressing.
Zucchini Noodles with Pesto: Sautéed zoodles cloaked in vibrant pesto sauce.
Dinner Delights
Garlic Butter Salmon: Pan-seared salmon fillets luxuriating in fragrant garlic butter.
Cauliflower "Mashed Potatoes": Creamy cauliflower puree kissed by butter and garlic.
Snacks for Sustenance
Guacamole with Veggie Sticks: Fresh guacamole accompanied by crisp cucumber and vibrant bell pepper sticks.
Keto-Friendly Nuts: A palmful of assorted nuts roasted with your favourite seasonings.
Sweet Keto Indulgences
Chocolate Avocado Pudding: A velvety, chocolate-infused treat crafted from ripe avocados.
Berries with Whipped Cream: A delightful blend of berries capped with freshly whipped cream.
While focusing on macros, don't forget the importance of portion control, especially if your aim is weight management. Maintain a balance that suits your unique requirements.
Prepare and Plan
Efficiency is your ally on the keto journey. Prepare meals in advance to simplify your life:
Batch-Cook: Prepare larger portions of keto meals and store them for convenience.
Plan Ahead: Chart your weekly meals, including snacks and desserts.
Storage Solutions: Invest in quality containers to keep your prepared meals fresh.
Hydration Matters
Stay well-hydrated throughout your keto voyage. Water is your best friend. Enhance it with a pinch of salt and a squeeze of lemon to maintain essential electrolyte balance.
Tune into Your Body
Remember, you are your body's best guide. Pay heed to how you feel. Increased energy, heightened mental clarity, and progress toward your objectives are your compass. If something doesn't align, be open to making adjustments.
Seek Guidance When Needed
If you have specific health concerns or dietary constraints, consider consulting (https://anetaflorczyk.net/keto-przepisy/) a healthcare professional or a registered dietitian. Their expert advice can ensure that your keto experience harmonizes with your unique needs.
Conclusion:
Crafting a meal plan for the ketogenic diet isn't just about crunching numbers; it's a deeply personal voyage towards better health and well-being. Whether you're embarking on this path to shed a few pounds, unlock newfound energy, or simply savor a healthier lifestyle, your keto meal plan is your canvas for culinary creativity.
Always remember, your keto adventure is as distinct as you are. It's a journey where you'll savour delicious meals, harness the power of ketosis, and set sail towards your individual goals. So, armed with your macros and a world of keto-friendly foods, embrace the delectable odyssey that is your very own keto experience. Bon appétit, and here's to your vibrant health!