Independence and Comfort: Exploring Lift Recliner Chairs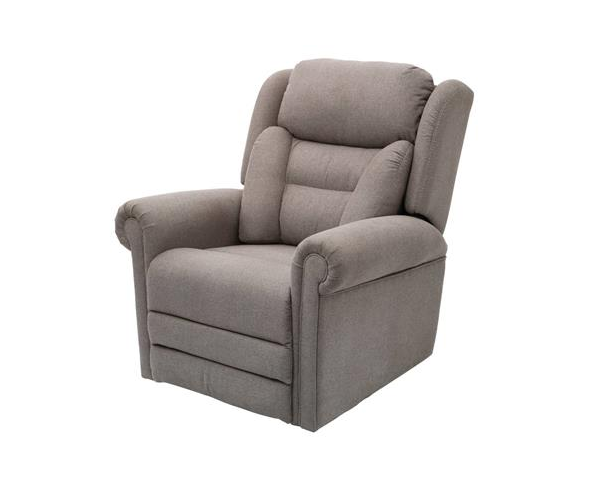 As we age, mobility and comfort can become more challenging. Getting in and out of chairs can be difficult and painful for those with limited mobility. Lift recliner chairs provide a solution, allowing easy positioning with just a button. In this article, we'll explore the world of lift recliners—their benefits, features, and how to choose the right one.
How Lift Recliners Work
A lift recliner looks like a typical reclining armchair but with electronic controls. Buttons allow users to recline the backrest and raise or lower the chair smoothly. Some chairs even include options like heat and massage.
Lift recliners use electric motors to reposition the chair. When the up/down buttons are pressed, the base raises or lowers accordingly. Typically, these chairs can move from a fully upright to a nearly flat position. The backrest can also be independently adjusted for comfort.
These motors are powered either through the wall outlet or battery pack. Battery packs help maintain positions during power outages but must be recharged regularly.
Benefits of Lift Recliners
Lift recliners provide independence, comfort, and health benefits for users. Some key advantages include:
Easy Position Changes
The power controls allow users to push the chair with a simple button. They are no longer struggling to get in or out of the chair.
Customised Comfort
Lift recliners allow the user to customise their seating position fully. Need to feel like sitting fully upright? Recline the backrest. Need to elevate your feet? Adjust the leg rest. Users can find the ideal position.
Reduced Pressure
The ability to lift and recline helps redistribute body weight. This helps reduce pressure on the tailbone and back versus a standard chair.
Improved Circulation
Raising the feet and legs can help promote blood flow and reduce swelling in the legs. Reclining also takes the pressure off the lower body.
Assistance Standing
The lift feature brings the chair to a near-standing position for the user. This makes standing up much easier for those with mobility challenges.
Key Features to Look For
If you're considering a lift recliner, keep these features in mind:
Power Options
What power options are available? Basic models include up/down and back recline. More advanced chairs add leg rests, heat, vibration, and more.
Weight Capacity
Check the lift capacity and make sure it meets your needs. Typical capacities range from 325 to 500 lbs.
Battery Backup
This allows the chair to function during power outages. It's an essential feature for those who rely on the chair.
Size
Choose the right size chair for the user's height and room dimensions. Measure carefully before purchasing.
Upholstery
Lift recliners come in different upholstery options like vinyl and microfiber. Make sure the choice works for the user's lifestyle and needs.
Warranty
Review warranty details on motors, parts, and upholstery. Better warranties provide peace of mind.
Choosing the Right Lift Recliner
With so many options on the market, choose a lift recliner that best fits your needs and space.
Set Your Budget
Prices range from a few hundred to a few thousand dollars. Setting an initial budget helps narrow choices.
Consider Size Needs
Measure the space and the user to select the right chair size. Allow space around the chair for safety.
Review Power Features
Decide which features are must-haves versus nice-to-haves. This helps avoid overspending.
Choose Durable Fabrics
Durable, easy-to-clean fabrics like vinyl and microfiber are ideal for regular use.
Find Reliable Motors
Read reviews and choose trusted brands that indicate quiet, powerful, and reliable lift motors.
Try Before You Buy
Test the lift recliner to ensure comfort, smooth controls, and quality. Reputable retailers allow test sessions.
Maintaining Your Lift Recliner
Follow the manufacturer's instructions for proper care and maintenance:
Keep the mechanics free of obstructions and avoid overloading
Test the controls and lifts regularly to ensure proper function
Check and tighten loose fasteners
Keep fabrics clean as directed
Replace controls, batteries, and parts as needed
With periodic maintenance, your lift recliner can provide years of reliable performance. Always refer to factory recommendations and warranties.
Empowering Comfort and Independence
Lift recliners empower users by providing easy positioning, pain relief, and relaxed comfort. Press a button to smoothly recline and lift your feet in your lift recliner chair for ultimate relaxation. Standing also becomes more accessible, allowing a renewed sense of independence. You can find the perfect lift recliner chair with many options to enhance your comfort and mobility.