How To Determine The Right Size Drag Racing Tire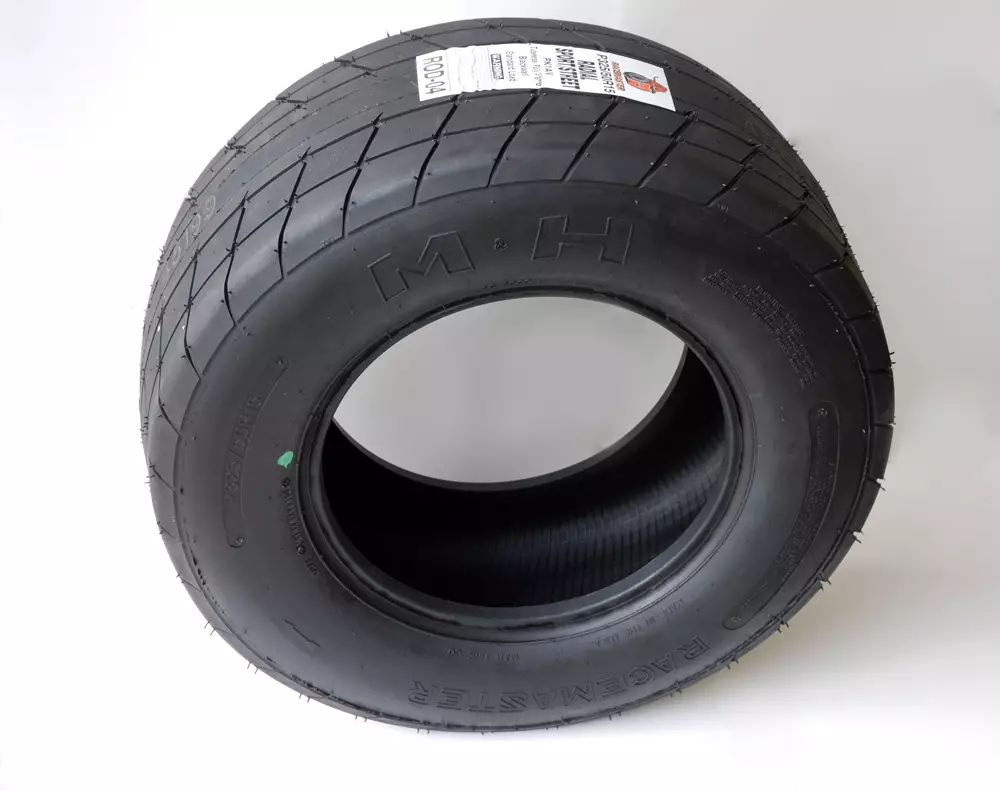 It won't matter how much power is built into the engine if the tires on a car aren't designed for racing.
Choosing the right tires for drag racing can be daunting, but it's an important decision when you get to the track. Drag radials are the preferred choice for drag racing. Getting the sizing is important to getting off to a good start and winning your heat.
Factors To Consider When Choosing Tire Size
Although the sweet spot for racing tires tends to be 17 to 18 inches, there are some things that can limit the tire size.
Budget – cost is often a bottom-line issue for many drivers. Larger rims and tires can be more expensive. You may have to balance affordability and performance.
Your driving style – your own preferences for the right tire may also come into play. If you race on Sunday and want the convenience of using your car on Monday, you may choose different tires than if you only use your car for racing.
Racing discipline – drag racing tires tend to have larger sidewalls with a wider tire.
Vehicle clearance – the tire needs to be appropriate for the vehicle, to avoid rubbing against critical components of the vehicle.
Most people think a wider tire will get better performance on the track, but it's actually the sidewalls that should be considered.
Why Choose Drag Radials?
Regular street tires are made of hard rubber to last for a long time and to get a decent ride in all types of conditions. Drag radials are made of a softer rubber that lets your car get more traction on the road. Unfortunately, softer rubber also means that the lifespan is shortened. You can find street-legal DOT approved drag radials, but even these tires aren't recommended for driving in the rain.
Tire Tread Matters
Softer drag radials are designed to get better traction with the road. Tire tread impacts traction as much as tire type. The less tread pattern, the more contact the tire gets with the road, which gives you an edge in racing, but not in street driving. Tire tread can keep you from sliding around the road, especially in bad weather, which is why you don't want to use drag radials on the street unless they're approved for it. Ask the JEGS team about a wiring diagram for your car to find electrical issues.
Tire Maintenance For Longevity
Take care of your drag radials by only using them when you're racing. Store the tires away from direct sunlight, which can cause the rubber to deteriorate. Watch for signs of wear and tear on your drag radials. Rotate the tires to ensure even wear.
Tire Size Modifications
When making modifications to your car, one of the best things to do is talk to the experts. JEGS has a knowledgeable tech staff to help you find the right racing wheels for your racing goals and demands of the track to have the best experience. Find all kinds of high-performance parts and accessories, like this battery relocation kit, in our portfolio.