PARAGLIDING PLACES IN INDIA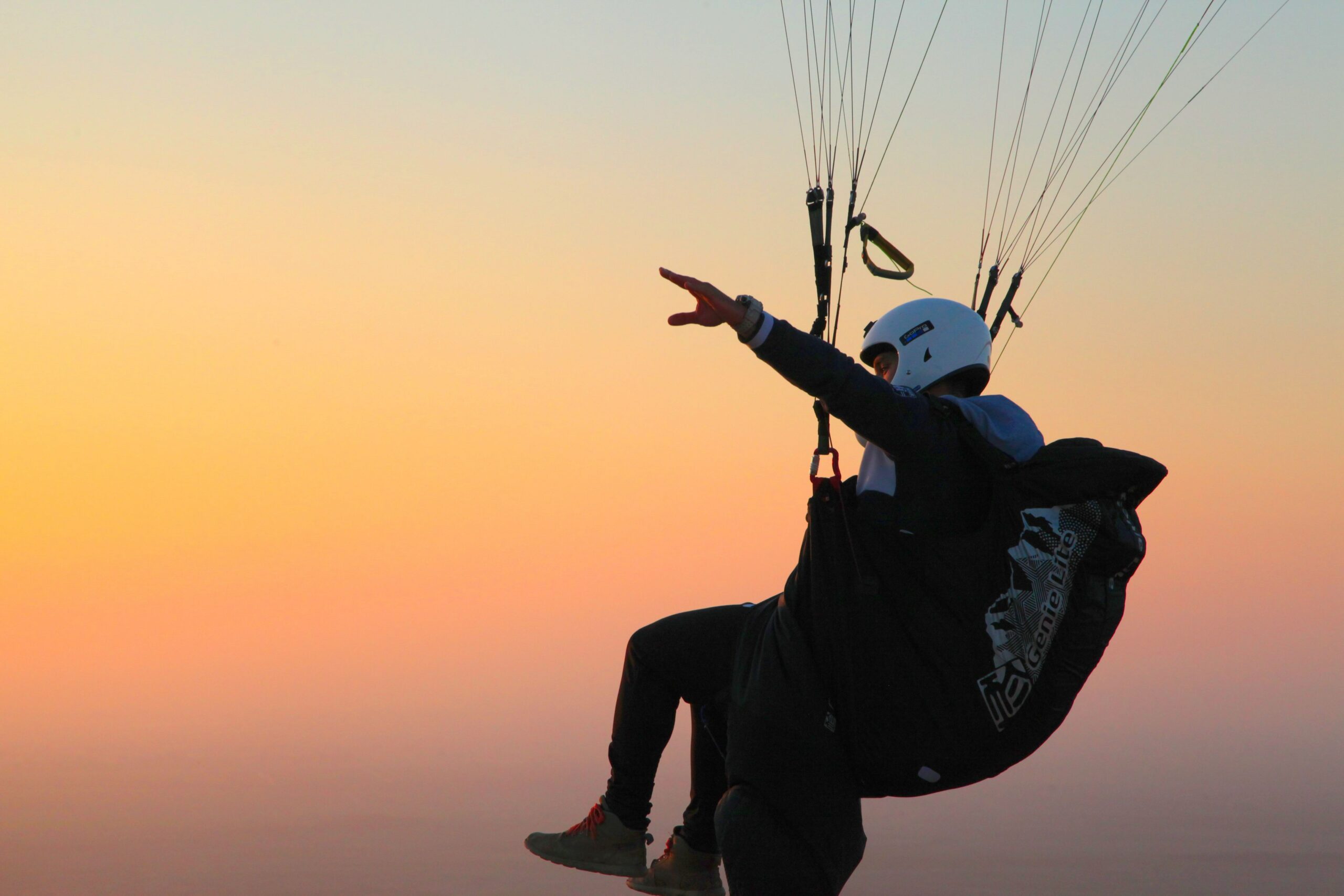 Paragliding, diving, bungee jumping etc. are many such sports which have become very popular in the last 10-15 years.  Before this we used to see them only in Hollywood films or Bollywood films. As travelers increased, so did these adventure activities.  Today paragliding is a very popular sport.  There are many such places in India. Where paragliding activities are conducted.  Most of these activities are done at the hill stations of India.  If you are planning to do paragliding then read this article about places where paragliding is available. 1.      Nainital, UttarakhandUttarakhand Nainital is no less than a paradise.  Nainital is located in the foothills of the Himalayas at an altitude of about 2000 meters above sea level.  Paragliding at this place has its own unique experience.  With the help of paragliding, you can see this beautiful city like a bird from the sky.  Here the arrangement of paragliding program in Naukuchiyatal is available. You can go paragliding in Nainital anytime except monsoon.  The fee for paragliding in Nainital is around Rs 1500-5000.2.       Stoke Kangri Ladakh   Green hills, rugged snow valleys, charming monasteries and lakes that attract people from all over the world make Ladakh popular worldwide. Also, the paragliding game here is very exciting in itself. Touching the peaks where there are high mountains and the effect of wind on those mountains through paragliding is an adventure in itself.  Apart from paragliding, other adventure sports are also played here.  If you are interested in adventure games. So this place is very beautiful for you. 3.       Bir Billing, Himachal PradeshBir Billing is located in Himachal Pradesh, India and is considered to be the best place for paragliding.  Here you will find many paragliding operators. It is located at a distance of about 14 km from Bir.  If you are very fond of paragliding then this place is full of thrills.  October to June is the best month for paragliding in Bir Billing.  The fee for paragliding here is around 3500-5500 rupees. 4.       Panchgani, Maharashtra This paragliding point in India is perfect for both training and flying.  While paragliding here you will get to see valleys, greenery and beautiful hills.  Apart from this, tandem flights are also arranged here. This hill station is located at an altitude of about 1200 meters above sea level, which is a good place for paragliding.  Panchgani has several take-off points for paragliding, Like Tapola, Khingar and Bhilar.  Training for single jump is also given here.  The best time to visit Panchgani is from November to February.  The fee for paragliding in Panchgani is around 1500 rupees. 5.       Shillong, MeghalayaShillong is located at an altitude of 1400 meters, which is one of the most beautiful tourist destinations in India.  After seeing the spectacular views here, you must go to enjoy interesting activities like paragliding. Paragliding is developing slowly but also in small towns. Travelers should not only enjoy the mountains and greenery here, but also enjoy sports like paragliding.  Paragliding is done here up to a height of 700 meters. The best time for paragliding in Shillong is summer.  The fee for paragliding in Shillong is around 2000 rupees. 6.       Arambol,GoaArambol is one of the famous beach areas of Goa. Also known for paragliding experiences. It is famous  for paragliding in Goa. So let us tell you that the best launching point is located above Kalacha Lake. Arambol is a very good place for paragliding beginners. The main reason for this is smooth and calm air which is perfect for brakeless flying. The best time for paragliding is Goa in May .7.       Kullu Valley Kullu Valley in Himachal Pradesh is known as 'Valley of Gods'.  Many gods and goddesses reside here, so Kullu holds a very important place from the point of view of faith. Kullu is also world famous for adventure sports especially paragliding. It is considered as one of the best places for paragliding and people's enjoyment.  Apart from Bir, Solang and Mahadev, Kullu is considered an ideal place for paragliding (air sports).
In this article, we have mainly told you about the place of paragliding, if you are fond of paragliding then you must visit this place.