Sitecore and Headless CMS: Building Content-First Digital Experiences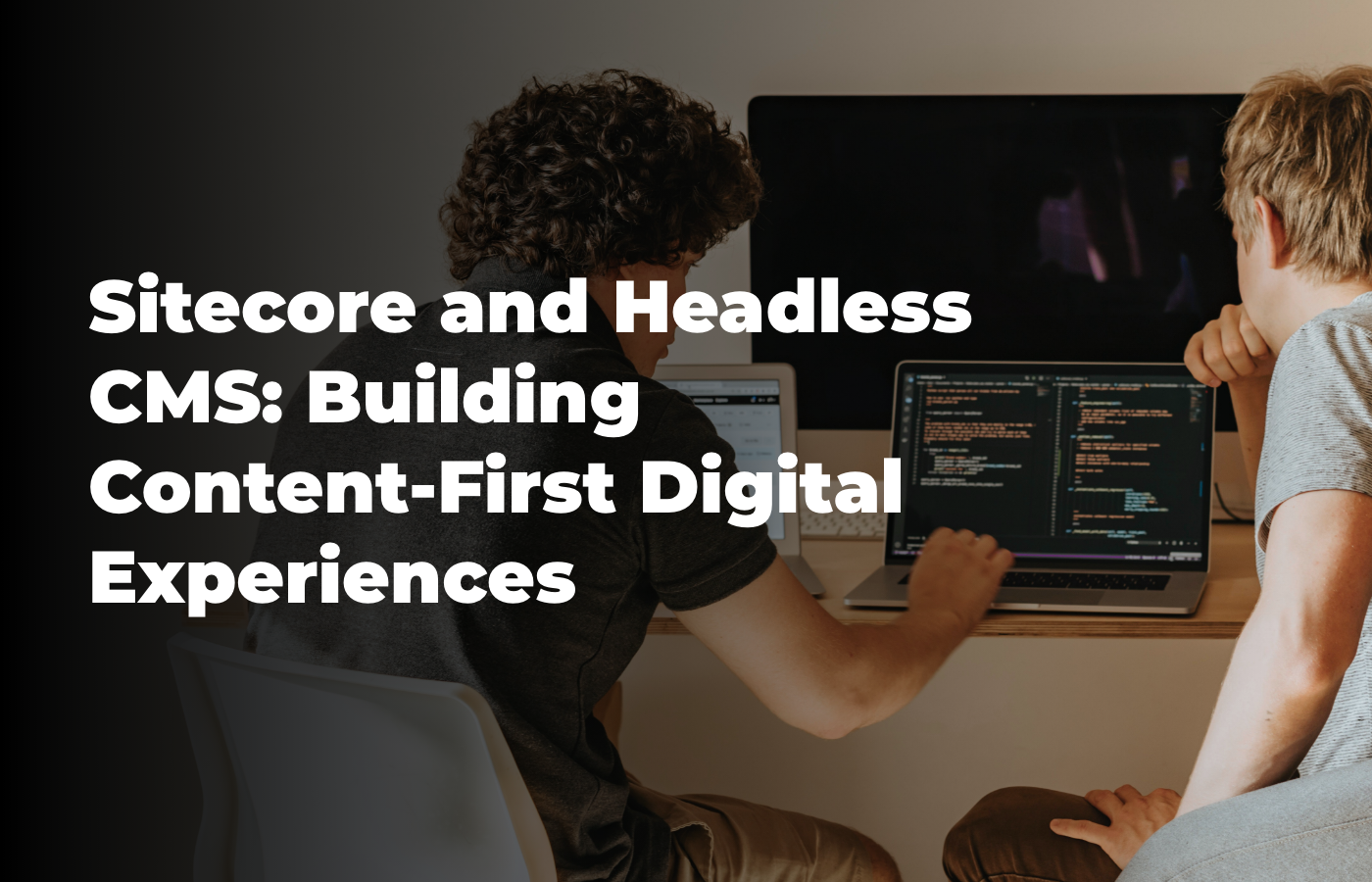 In the ever-evolving digital landscape, content still remains the king. The way you create, manage, and publish content is still essential to your brand presence online. For this, headless CMS platforms have gained immense popularity these days and among the notable players, Sitecore has emerged as one of the leading platforms with robust and versatile features and capabilities.
Through this blog, we will explore why going for Sitecore CMS development solutions is one of the wisest choices for your brand. We will delve into the key features of Sitecore and understand how it enables content creation with content-first digital experiences that resonate with the modern audience.
Talking about the rise of headless CMS
Let us first understand more about the rise of headless CMS before we go towards discussing Sitecore and Sitecore CMS services.
Content anytime, anywhere
Digital experiences are no longer limited to websites but spread out on multiple platforms, channels, mediums, and applications. Content needs to be delivered anywhere from laptop screens to smart watches. Headless CMS platforms allow organizations to decouple content creation and presentation and makes it possible for delivering content anytime, anywhere.
Flexibility and freedom
The headless CMS comes with an architecture that ensures developers are not constrained by the limitations of a specific framework for front-end. This gives them freedom to choose the best technology and results in highly customized digital experiences.
Future proofing
The market evolves rapidly and consistently and with it, the businesses need to evolve as well. A headless CMS provides you the flexibility of making your business adaptable to these changes without any major overhauls in the infrastructure. This is crucial for long-term planning for your business.
Improved collaboration
Headless CMS platforms encourage a smooth collaboration between the content creators and the developers. The workflows are streamlined, and the development process speeds up rapidly.
The power of Sitecore
Sitecore is a major name in the market today when it comes to headless CMS platforms. It is trusted by major brands and fortune 500 companies across the world. When you go for Sitecore CMS development services, you know that your business is going to unlock the robust features and the versatile architecture that comes with the Sitecore CMS making it the ideal choice for your organization.
Let us explore how Sitecore empowers content-first digital experiences:
Unified content repository
Sitecore works as a central repository for all your content, regardless of the channels or devices you intend to use. This approach simplifies content creation, editing, and ensures consistency and efficiency across your entire digital ecosystem.
Personalization
Sitecore's personalization capabilities enable you to tailor content based on user behavior, and preferences. This ensures that each user receives a personalized experience, enhancing engagement and conversion rates.
Multichannel content delivery
Sitecore ensures a seamless content distribution across various touchpoints whether it's a website or a mobile application. This ensures that your brand's message remains consistent and compelling, regardless of the platform.
Rich Media Management
Sitecore provides robust media management capabilities, which allows you to easily upload, store, and serve images, videos, and other media assets. This ensures that your digital experiences are visually appealing and load quickly, contributing to a positive user experience.
Content analytics and insights
Sitecore has analytics tools to provide you with valuable information about user behavior, content performance, and conversion rates. This will help you make informed decisions and refine your content strategy for maximum impact.
Building content-first digital experiences with Sitecore
Content Strategy
Start by defining a content strategy that aligns with your business goals and the needs of your target audience.
Audience segmentation
Leverage Sitecore's personalization and targeting capabilities to segment your audience. Then, tailor-make your content catering to each segment for delivering a personalized experience.
Omni-channel delivery
Sitecore allows you to deliver content to a wide range of channels and devices, be it a website or a mobile app.
Continuous improvement
You can use Sitecore's analytics and insights to monitor the performance of your digital experiences. This way you can identify areas for improvement and implement data-driven changes to optimize digital experiences.
Integration with other systems
Sitecore's integration capabilities enable you to connect with other business systems, such as CRM software, e-commerce platforms, and marketing automation tools.
Conclusion
In this digital era, content is at the very core of any successful online strategy. Sitecore is a powerful and versatile CMS platform that offers you capabilities to leverage the power of content. 
By adopting headless and using Sitecore CMS development solutions for your business, you can harness the power of headless CMS to build content-first digital experiences that captivate your audience, drive conversions, and position your brand for success in the ever-competitive digital landscape.