Sustainable Skillion Roofing: Eco-Friendly Design Ideas for a Greener Future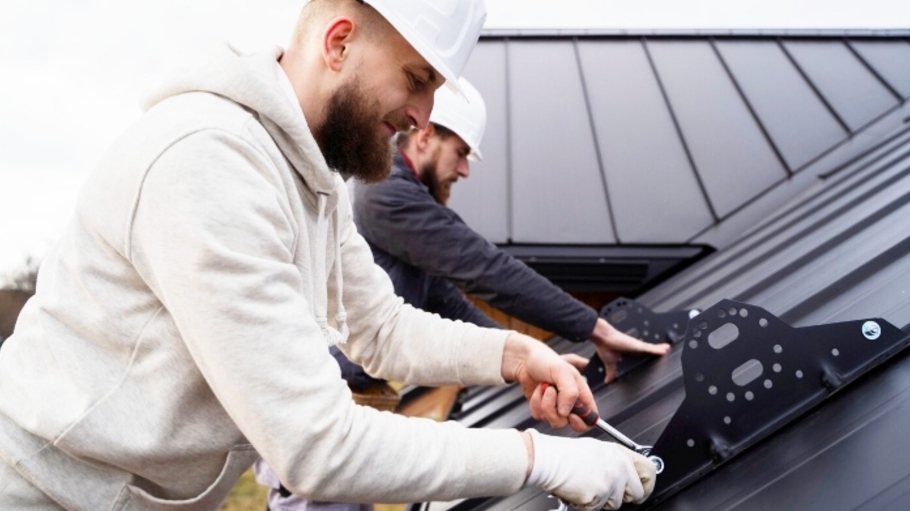 In an era where environmental concerns and sustainability are at the forefront of architectural design, sustainable skillion roofing has emerged as a popular choice for eco-conscious homeowners and builders. A skillion roof, also known as a shed or mono-pitched roof, is a single-sloping roof that offers numerous opportunities for implementing eco-friendly design ideas. This article explores sustainable skillion roofing and provides insights into how this style of roofing can contribute to a greener future.
The Rise of Sustainable Roofing
As our awareness of environmental issues continues to grow, sustainable building practices have become a priority. Roofs play a pivotal role in this quest for sustainability, as they can significantly impact a building's energy efficiency, climate control, and environmental footprint. Skillion roofs have gained attention for their simple, functional design, and their potential for incorporating sustainable features that reduce energy consumption and promote eco-friendly living.
Energy Efficiency through Orientation
The orientation of a skillion roof can be optimized for energy efficiency. By aligning the slope of the roof to face the predominant direction of the sun, homeowners can harness the power of natural daylight and solar heat. This strategic positioning can reduce the need for artificial lighting and heating, ultimately decreasing energy consumption.
Solar Panels Integration
One of the most effective ways to make skillion roofing eco-friendly is by integrating solar panels. The large, flat surface of a skillion roof provides an ideal platform for the installation of solar panels. These panels can generate clean, renewable energy and help homeowners reduce their reliance on fossil fuels while lowering their electricity bills.
Rainwater Harvesting
Skillion roofs offer an excellent opportunity for rainwater harvesting. The sloped design allows for efficient rainwater collection, which can be stored and used for various purposes, such as irrigation, flushing toilets, and even drinking water with proper filtration. This sustainable practice conserves water resources and reduces the demand on municipal water supplies.
Cool Roofing Materials
To enhance energy efficiency, cool roofing materials can be used for skillion roofs. These materials have reflective properties that reduce heat absorption, helping to keep the building's interior cooler during hot summer months. Cool roofing not only enhances comfort but also reduces the need for air conditioning, thereby lowering energy consumption.
Green Roofing
Green roofing is another eco-friendly design option for skillion roofs. By adding a layer of vegetation to the roof, homeowners can improve insulation, reduce stormwater runoff, and create a small habitat for local wildlife. Green roofs also contribute to better air quality by absorbing carbon dioxide and releasing oxygen.
High-Performance Insulation
A well-insulated skillion roof can significantly impact a building's energy efficiency. High-performance insulation materials can be used to maintain comfortable indoor temperatures year-round, reducing the reliance on heating and cooling systems. This not only lowers energy bills but also decreases a building's carbon footprint.
Recycled and Sustainable Roofing Materials
Choosing roofing materials with a high recycled content or made from sustainable resources is essential in achieving a green skillion roof. Materials such as metal, clay, and wood can be sourced sustainably and can be recycled at the end of their lifespan. These options reduce the environmental impact of roof construction and contribute to a greener future.
Proper Ventilation
Adequate ventilation is crucial for ensuring a sustainable skillion roof. Proper ventilation helps prevent moisture buildup and maintains a comfortable indoor environment. It also extends the lifespan of roofing materials, reducing the need for replacements and conserving resources.
Sustainable Skylights
Skylights can be an attractive addition to skillion roofs, providing natural light and ventilation. To make them eco-friendly, choose energy-efficient models with insulated glass that prevents heat loss or gain. Proper placement of skylights can maximize natural daylight while minimizing the need for artificial lighting.
Maintenance and Longevity
A sustainable skillion roof isn't just about initial design and construction; it also involves regular roof maintenance and upkeep. Ensuring that the roof remains in good condition and addressing any issues promptly can extend its lifespan, reducing the frequency of replacements and the associated environmental impact.
Wrapping Up
In a world where the urgency of addressing environmental challenges is becoming increasingly evident, sustainable skillion roofing emerges as a beacon of hope for a greener, more eco-conscious future. As this article has demonstrated, the design and construction of skillion roofs present a canvas on which to paint a picture of sustainability. From harnessing the power of the sun with optimal orientation to capturing rainwater, generating clean energy with solar panels, and embracing green roofing solutions, there is no shortage of eco-friendly design options to explore.
Moreover, the sustainable benefits extend beyond the initial construction phase. The use of high-performance insulation, cool roofing materials, and recycled or sustainably sourced roofing materials ensures that skillion roofs maintain energy efficiency and environmental friendliness over time. Proper ventilation and the integration of sustainable skylights guarantee long-term comfort and functionality.
Sustainability is a commitment, not a one-time endeavor. It involves a holistic approach that considers not only the initial design and construction but also the ongoing maintenance and longevity of the structure. By adopting sustainable roofing practices and maintaining skillion roofs diligently, we reduce waste, conserve resources, and minimize the environmental impact of our choices.
In embracing sustainable skillion roofing, we take a significant step toward a more eco-friendly and sustainable future. We lower our carbon footprint, reduce energy consumption, and contribute to the preservation of our planet for the well-being of current and future generations. As we make conscious choices in architecture and construction, we bring the vision of a greener future into reality, one skillion roof at a time.