The Safest & Most Effective Way To Lose Fat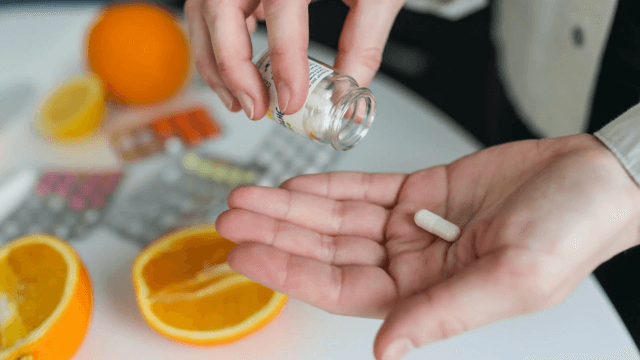 Want to know an easy way on how to get rid of fat cells permanently? Losing fat is a journey many of us embark on, searching for the safest and most effective methods to sculpt our bodies. In the realm of technology-driven solutions, a new contender has emerged – the Emerald Laser.
This cutting-edge technology promises not only to remove stubborn fat but also to do so safely and with lasting results. In this article, we will delve into the world of Emerald Laser, exploring what makes it a unique player in the field of fat removal.
From understanding the technology behind it to unraveling its safety features and exploring the cost, we aim to provide you with a comprehensive guide to this innovative approach.
So, fasten your seatbelts as we embark on a journey to discover the safest and most effective way to bid farewell to unwanted fat.
Understanding Laser Fat Removal:
Laser fat removal, also known as laser lipolysis, is a contemporary and non-invasive procedure that utilizes advanced laser technology to address specific areas of the body where excess fat is a concern. It uses laser to remove fat.
During a laser fat removal session, a specialized laser device is used to emit concentrated beams of light that penetrate the skin and target the adipose tissue (fat cells) beneath. The energy from the laser is absorbed by the fat cells, leading to a process known as lipolysis.
Lipolysis involves the breakdown of fat cells into fatty acids and glycerol, which are then naturally eliminated by the body's lymphatic system.
Unlike traditional liposuction, which involves the physical removal of fat cells, laser fat removal encourages the body to metabolize and dispose of the released fat content on its own. This non-invasive approach means there are no incisions, sutures, or significant recovery time required.
It's important to note that the procedure is typically performed on localized areas with stubborn fat deposits, such as the abdomen, thighs, or flanks. The precision of laser fat removal allows for targeted treatment, making it an appealing option for individuals looking to reshape specific areas of their bodies.
Concerns about safety often arise when considering any cosmetic procedure. However, when performed by qualified and experienced professionals, laser fat removal is generally considered safe. As we continue, we'll explore the safety aspects in more detail and discuss what makes this method a potentially effective and secure option for those seeking to lose fat in a non-invasive manner.
The Power of Emerald Laser Technology
Emerald laser technology signifies a revolutionary leap in the pursuit of effective fat removal. With its unique wavelength of light, emerald lasers provide a targeted and precise approach to remove belly fat with laser.
In this section, we'll uncover the distinct benefits that make emerald laser technology a standout choice for those looking to reshape their bodies.
Benefits of Emerald Laser Technology
1. Efficient Fat Reduction: The specific wavelength of emerald lasers allows for focused and efficient disruption of fat cells, enhancing the overall fat removal process.
2. Minimized Impact on Surrounding Tissues: Unlike traditional lasers, emerald lasers are engineered to minimize the impact on surrounding tissues, ensuring a more targeted and controlled treatment.
3. Potential for Skin Tightening: Beyond its primary focus on fat reduction, emerald lasers may offer the added benefit of contributing to skin tightening, addressing concerns related to sagging skin.
4. Precision in Treatment Areas: Emerald laser technology enables precise targeting of treatment areas, allowing for customized approaches to individual body concerns.
5. Non-Invasive Nature: The non-invasive nature of emerald laser technology means no incisions or significant recovery time, providing a convenient option for those with busy lifestyles.
6. Reduced Risk of Side Effects: Due to its focused approach, emerald laser technology is associated with a reduced risk of side effects compared to more invasive fat removal procedures.
7. Quick Sessions: Sessions with emerald laser technology are often quick, making it a time-efficient option for individuals with busy schedules.
8. Versatility in Targeted Areas: Emerald lasers are versatile and can be applied to various body areas with stubborn fat deposits, offering flexibility in treatment options.
9. Enhanced Patient Comfort: Patients undergoing emerald laser treatments often report minimal discomfort during and after the procedure.
10. Gradual, Natural-Looking Results: Results from emerald laser for fat reduction tend to be gradual and natural-looking, avoiding the abrupt changes associated with some other procedures.
Exploring the Process
As we venture into the intricacies of emerald laser fat removal, let's break down the step-by-step procedure that makes this innovative technique a powerful tool in the realm of targeted fat reduction.
Step-by-Step Procedure:
Consultation and Assessment: A preliminary consultation with a qualified practitioner to assess individual goals and determine candidacy for emerald laser fat removal.
Targeted Area Marking: Identification and marking of specific treatment areas, commonly focused on localized fat deposits like the abdomen, thighs, or flanks.
Preparation and Calibration: Patient preparation, including cleansing the treatment area, followed by calibration of the emerald laser device for optimal precision.
Application of Emerald Laser: Precise application of the emerald laser to the marked areas, delivering concentrated energy to target and disrupt fat cells.
Initiation of Lipolysis: The emitted laser energy initiates lipolysis, breaking down fat cells into fatty acids and glycerol.
Patient Comfort and Monitoring: Continuous monitoring of patient comfort throughout the procedure, with many reporting minimal discomfort.
Natural Elimination Process: The body's lymphatic system naturally eliminates the broken-down fat content from the treated areas over time.
Post-Treatment Guidelines: Detailed instructions for post-treatment care, including recommended activities, restrictions, and potential side-effect management.
Follow-Up Assessments: Scheduled follow-up appointments to assess progress, address any concerns, and ensure optimal results.
Considering Costs and Availability
Now that we've unraveled the intricacies of emerald laser fat removal, it's time to explore the practical aspects of undergoing this procedure. Considering the costs and availability is crucial in making informed decisions about embarking on your journey toward targeted fat reduction.
Factors Influencing Emerald Laser Cost: Understanding the variables that contribute to the overall cost, including the number of sessions, treatment areas, and the practitioner's expertise.
Affordability and Budget Planning: Evaluating the affordability of emerald laser fat removal in the context of personal budget constraints.
Insurance Coverage: Investigating whether the procedure is covered by insurance, although cosmetic procedures are often considered elective and may not be covered.
Locating Emerald Laser Services Near You: Exploring the availability of emerald laser fat removal services in your vicinity for convenience and accessibility.
Consultation Costs: Inquiring about any initial consultation fees and whether they are included in the overall cost of the procedure.
Comparative Cost Analysis: Considering the costs of emerald laser fat removal in comparison to alternative fat reduction methods.
Flexible Payment Options: Exploring whether flexible payment plans or financing options are available to make the procedure more financially manageable.
Quality vs. Cost Balance: Striking a balance between the cost of the procedure and the quality of service provided by the chosen practitioner or clinic.
Understanding Additional Fees: Clarifying whether additional fees, such as post-treatment care or follow-up appointments, are included in the overall cost.
Availability of Discounts or Packages: Inquiring about any available discounts or package deals that may offer cost savings for multiple sessions or combined services.
Safety First
Is laser fat removal safe? Before embarking on any journey toward fat reduction, prioritizing safety is paramount. In the context of laser treatment to remove belly fat, understanding the safety measures and considerations is key to ensuring a positive and risk-free experience.
Qualified and Experienced Practitioners: Opting for emerald laser fat removal procedures performed by qualified and experienced practitioners to ensure competence and safety.
Medical Consultation: Scheduling a thorough medical consultation to assess individual health conditions, potential risks, and candidacy for the procedure.
Understanding Potential Side Effects: Being aware of potential side effects, such as temporary redness, swelling, or bruising, and understanding how they can be managed.
Reviewing Past Medical History: Providing a detailed medical history to practitioners, including any pre-existing conditions or medications, to mitigate potential complications.
Adhering to Pre-Treatment Guidelines: Following pre-treatment guidelines provided by the practitioner to optimize safety and enhance the effectiveness of the procedure.
Realistic Expectations: Setting realistic expectations about the outcomes of emerald laser fat removal and understanding that results may vary from person to person.
Safety of Laser Technology: Acknowledging that when performed by qualified professionals, emerald laser fat removal is generally considered safe, with minimal risks.
Post-Treatment Care: Adhering to post-treatment care instructions to ensure proper healing and minimize any potential complications.
Emergency Preparedness: Ensuring the availability of emergency measures and having a clear understanding of the clinic's protocols in case of unexpected events.
Continuous Monitoring During the Procedure: Practitioners continuously monitor patient comfort and response during the emerald laser fat removal procedure for immediate intervention if needed.
Revitalize Your Journey: Decoding Emerald Laser Fat Removal
In navigating the world of emerald laser fat removal, you've uncovered a pathway to targeted fat reduction that's precise, efficient, and non-invasive.
From grasping the power of emerald laser technology to understanding the procedure, considering costs, and prioritizing safety, you're now equipped to make informed decisions about reshaping your body.
Whether sculpting your abdomen or refining your silhouette, emerald laser fat removal offers a personalized and effective solution. Prioritize safety, approach with confidence, and embrace the journey toward a revitalized you.
May the radiance of your newfound confidence shine as brightly as the emerald lasers that guide you on this transformative path.