The Ultimate GPU Guide: Ryzen 5 3600 and Ryzen 7 3700X Compatibility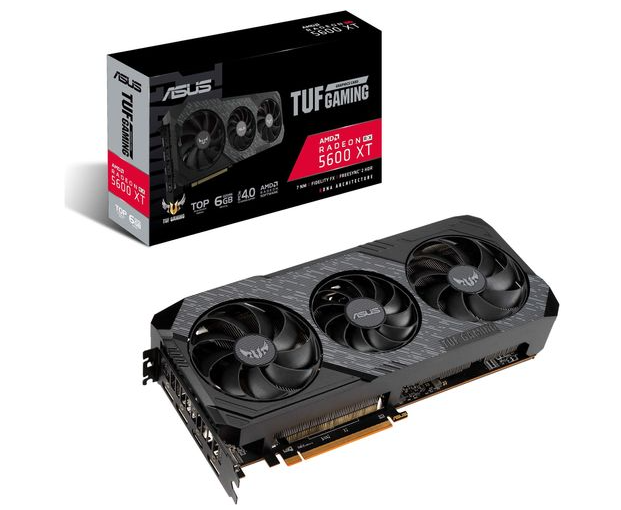 Introduction
Selecting the ideal graphics card, or GPU, is a pivotal decision for any PC builder or gamer. With technology advancing at a rapid pace, finding the perfect GPU that complements your Ryzen 5 3600 or Ryzen 7 3700X processor is crucial for an optimal computing and gaming experience. In this comprehensive guide, we will explore the best GPU options available for these two powerful processors. Our goal is to help you make an informed decision that ensures compatibility, performance, and value for your specific needs.
Ryzen 5 3600 and Ryzen 7 3700X Overview
Before delving into the best GPU choices, let's briefly introduce the Ryzen 5 3600 and Ryzen 7 3700X processors to provide context for our GPU selection.
The Ryzen 5 3600 is a highly regarded mid-range CPU from AMD's third-generation Ryzen series. It features six cores and twelve threads, running at a base clock of 3.6 GHz and a boost clock of 4.2 GHz. It's a versatile processor known for its balanced performance and efficiency, making it an excellent choice for gaming and productivity tasks.
The Ryzen 7 3700X, on the other hand, is a more powerful CPU with eight cores and sixteen threads. It boasts a base clock of 3.6 GHz and a boost clock of 4.4 GHz. Designed for gamers and content creators, it offers a significant boost in performance compared to the Ryzen 5 3600.
Now that we understand these CPUs, let's explore the best GPUs to pair with each.
Best GPU for Ryzen 5 3600
When choosing the best GPU for Ryzen 5 3600, it's essential to strike a balance between performance and budget. Here are some of the top graphics cards that pair well with this processor:
NVIDIA GeForce GTX 1660 Super: The GTX 1660 Super provides an excellent price-to-performance ratio, making it a popular choice for budget-conscious gamers. It delivers smooth 1080p gaming and is well-suited for the Ryzen 5 3600's capabilities.
AMD Radeon RX 5600 XT: This AMD card is another fantastic option for 1080p gaming. It offers competitive performance and supports features like FreeSync, which can provide a smoother gaming experience.
NVIDIA GeForce RTX 3060: If you have a bit more budget to spare, the RTX 3060 is a compelling choice. It offers ray tracing capabilities and solid 1080p and even 1440p gaming performance.
AMD Radeon RX 5700 XT: For those seeking high-end 1440p gaming, the RX 5700 XT is a strong contender. It provides a great balance between price and performance.
NVIDIA GeForce RTX 3060 Ti: If you want a GPU that can handle ray tracing and 1440p gaming, the RTX 3060 Ti is a worthy investment. It offers impressive performance and future-proofing features.
It's crucial to remember that the best GPU for your Ryzen 5 3600 may also depend on your gaming preferences, budget, and other specific requirements. Take time to research and compare options before making a decision.
Best GPU for Ryzen 7 3700X
The Ryzen 7 3700X is a more potent processor and can handle higher-end GPUs without bottlenecking. Here are some of the top GPUs that pair well with the Ryzen 7 3700X:
NVIDIA GeForce RTX 3070: This GPU offers excellent 1440p and even 4K gaming performance. It's equipped with ray tracing capabilities, making it an ideal choice for gamers looking for the best visuals and performance.
AMD Radeon RX 6700 XT: For those who prefer AMD, the RX 6700 XT is a strong competitor in the 1440p gaming market. It also supports ray tracing and offers excellent performance.
NVIDIA GeForce RTX 3080: If you're aiming for 4K gaming or need extra power for content creation, the RTX 3080 is a premium choice. It delivers top-tier gaming performance and robust ray tracing capabilities.
AMD Radeon RX 6800 XT: Another high-end AMD option, the RX 6800 XT, competes with the best of NVIDIA's offerings. It's perfect for gamers and content creators alike, providing excellent performance and ray tracing support.
NVIDIA GeForce RTX 3090: If you need the absolute best of the best and don't mind a high price point, the RTX 3090 is a monster of a GPU. It's designed for 4K gaming and professional workloads, making it a versatile choice for enthusiasts.
Again, your choice should depend on your specific needs, budget, and gaming preferences. Remember to consider factors like ray tracing support and future-proofing when making your decision.
Key Considerations When Choosing a GPU
Performance Needs: Consider the type of gaming or tasks you'll be performing. Do you want 1080p, 1440p, or 4K gaming? Are you interested in ray tracing technology?
Budget: Set a budget that aligns with your financial capabilities. There are GPUs available for various price ranges, so make sure to stick to your budget.
Future-Proofing: Think about how long you intend to keep your GPU. Investing in a more powerful card may be worthwhile if you plan to use it for several years.
Compatibility: Ensure that your chosen GPU fits in your PC case and is compatible with your power supply.
Brand Preferences: Some users have brand preferences (NVIDIA or AMD), but both offer competitive options. Research and read reviews to make an informed choice.
Monitor Resolution: The resolution of your monitor will affect your GPU choice. Make sure your GPU can handle your monitor's resolution for the best gaming experience.
Ray Tracing: If you're interested in ray tracing for improved visual quality, opt for a GPU that supports this technology.
Conclusion
In the quest for the best GPU for your Ryzen 5 3600 orbest GPU for Ryzen 7 3700X, you have several fantastic options available. Consider your budget, performance requirements, and long-term goals to make the right choice. Both NVIDIA and AMD offer competitive products that can elevate your gaming and productivity experiences. Whether you're seeking a budget-friendly card or a high-end powerhouse, there's a GPU that's perfect for your needs. Upgrade your system wisely and enjoy the best of what modern gaming and content creation have to offer.
Top of Form