Unlocking Success: The Essentials of Company Name Registration in Australia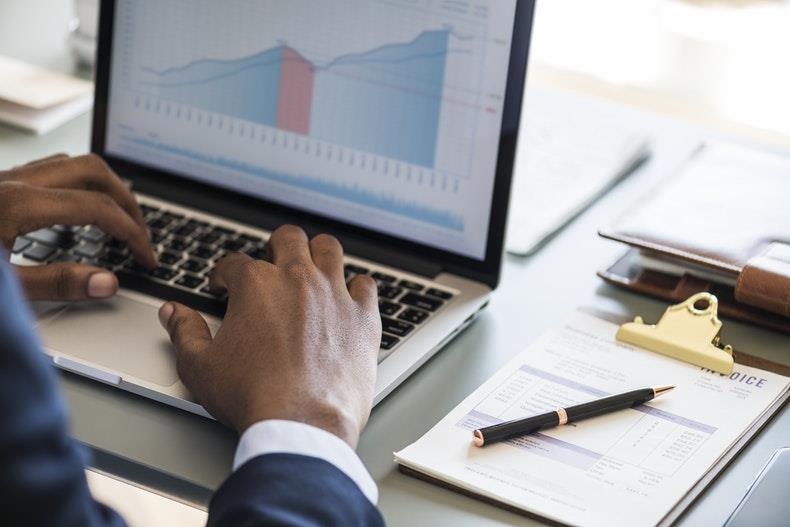 Registering a company name is one of the most important steps when starting a business in Australia. Your company name establishes your brand and identity in the marketplace. Getting it right is crucial to set your business up for success.
Choosing and Checking a Suitable Company Name
When selecting a company name, you'll want to choose something memorable, descriptive, and available. The title should ideally communicate something about your brand and what you do. Some tips for choosing a great company name include:
Brainstorm thoroughly – Create a list of potential names and words that capture your brand. Get creative!
Check availability – Search the national business registration database to ensure your desired name is available for registration.
Do trademark searches – Ensure your name doesn't infringe on any existing trademarks. This can prevent future legal issues.
Get objective feedback – Ask others for their impression of the name you're considering. Make sure it's clear, appealing, and communicates your brand well.
Check web domains – Register your preferred name as a .com.au domain for your future website.
Consider future expansion – Pick a name that allows room to grow into new markets.
Choosing a distinctive, memorable name can help get your brand noticed and remembered. Just make sure to check availability to avoid any registration issues thoroughly.
Understanding the Legal Requirements
There are a few critical legal requirements to keep in mind when registering your company name in Australia:
Unique Name
Your chosen name must be unique and not already registered to another business in your state/territory. Do comprehensive searches to make sure your name is available.
Company Type
The name must indicate whether your company is a proprietary company (Pty Ltd) or a public company (Ltd). This is required by law.
No Restricted Words
Words like "bank" or "university" can only be used with government approval. Check guidelines to avoid using any restricted words incorrectly.
No Misleading Information
Your company name must not be misleading about the products/services you provide. Make sure it accurately represents your brand.
By ensuring your name meets all legal requirements, you can avoid issues during registration or being forced to rebrand later. Take the time to research thoroughly.
Submitting Your Application
Once you've settled on an available legal company name, it's time to submit your registration application officially. This is done through the Australian Securities and Investments Commission (ASIC).
The application process includes:
Completing application forms and declaring your chosen name meets all legal requirements.
Paying registration fees – around $500 for a proprietary company application.
Meeting identity verification requirements.
Waiting for ASIC to process your application – usually 24-48 hours.
Once approved, receiving a Certificate of Registration formally registers your company name.
It's essential to provide accurate information and follow all directives when submitting your company name registration. This will ensure there are no hold-ups in formalising your company name registration.
Completing Business Registration
Registering your company name is just the first step! You'll also need to take these additional steps to complete your business registration:
Obtain an ABN
Register for an Australian Business Number (ABN) through the Australian Business Register. This is used for tax purposes.
Register for Taxes
Sign up for goods and services tax (GST), payroll tax and other required business taxes you must collect/pay.
Get Licenses & Permits
Apply for any specific licenses your business needs at the local, state or federal level. This depends on your industry.
Set Up Insurance
Organise necessary insurance like public liability insurance to protect your company.
Completing these registrations and applications ensures your company is fully compliant and protected before opening for business.
Benefits of Registering Your Company Name
Registering a company name delivers valuable benefits:
Legal identity – Formally reports your business name on a national level.
Exclusive rights – Secures the word so no one else can use it.
Added credibility – Makes your business appear more legitimate to customers.
Access to business number – Enables you to obtain an ABN and register for taxes.
Required for domain – Allows you to write a .com.au domain with your name.
By taking the time to register your company name correctly, you can operate with greater credibility, visibility, and legal compliance.
The Key Steps for Smooth Company Registration
If you're starting a new business, company registration is inevitable. While it can seem daunting, following these key steps can help make the process straightforward and headache-free:
Choose a Business Structure
One of your first decisions will be on a business structure that aligns with your objectives and situation. Common options include:
Sole trader – An individual operating under their name. Simple, but a higher liability.
Partnership – Two or more individuals sharing ownership. It's flexible but still has a higher penalty.
Company – Separate legal entity that limits owners' liability. More complex compliance.
Take the time to understand the pros and cons of each structure. This early choice has impacts throughout your registration journey.
Check Business Name Availability
Brainstorm and shortlist some potential names for your company. Make sure to search thoroughly and ensure your preferred name is:
Available nationally for company registration.
Free from infringement on existing trademarks.
Not using any restricted or prohibited terms.
Aligned with available domain names.
Settling on an available, legally compliant name from the start avoids headaches.
Apply to Register Your Chosen Business Name
Once you've identified an available business name, it's time to register it to make it legally yours.
The key steps include:
Completing and submitting the application form plus any additional identity verification required.
Paying the registration fee – around $500 for a company registration.
Receiving your formal certificate of registration from the government agency.
This registers your exclusive rights to use the company name moving forward.
Obtain Relevant Licenses and Permits
Specific licenses and permits may be required to operate your business, depending on your industry legally. Common examples include:
Food handling permits if selling food/beverages.
Trade licenses for certain skilled services like electricians or builders.
Liquor licenses if serving alcohol.
Workplace health and safety licenses for hazardous industries.
Please do your homework to determine which rights apply to your business activities and get them in order.
Comply with Tax and Insurance Requirements
Specific tax and insurance obligations come with operating a registered company. Key steps here include:
Obtaining an ABN and registering for GST if required.
Signing up for payroll tax if you have employees.
Organising appropriate insurance depending on your activities.
Staying compliant with your tax and insurance obligations keeps your business above board.
Following these steps methodically when registering your company can help avoid common headaches and ensure smooth sailing as you start trading. Take the time to get it right from the outset.
Streamlining Ongoing Company Compliance
Once your business is registered, you must fulfil ongoing legal and compliance responsibilities as a company director. Staying on top of critical requirements can help avoid non-compliance penalties and risks.
Here are some tips for streamlining ongoing company compliance:
Maintain Accurate Records
Maintaining organised, up-to-date company records is crucial. This includes financial statements, tax invoices, board minutes, shareholder documents, and filings relating to changes in ownership or business activities. Keeping thorough records makes reporting and compliance much more straightforward.
Lodge Required Documents
Stay on top of lodgement deadlines for documents like your annual company statements and financial reports. Missing lodgements can lead to late fees, demerit points, or even loss of registration. Calendaring key dates helps avoid this.
Undertake Director Training
Learn about your duties as a company director and maintain current knowledge through regular training. This informs you of changing laws and helps you meet your legal obligations.
Hold Annual General Meetings
Holding an AGM yearly is mandated for public companies. But even private companies benefit from an annual meeting to discuss performance, strategy and compliance. Keep minutes as a record.
Audit Compliance Regularly
Undertake regular audits to proactively identify and address potential compliance gaps or risks in your company. Third-party assistance can provide an objective perspective.
Appoint a Company Secretary
Legally appointing a company secretary outsourced to professionals can relieve some compliance burden from directors. They manage lodgements and provide guidance.
Update Details Promptly
Quickly notify regulators of any changes to directors, contact details, business activities or other critical company information. This maintains accurate public records. Company name australia
staying across legal requirements may seem tedious, but it is crucial.
Falling into non-compliance can put your company registration and reputation at risk. Being organised and proactive with compliance helps avoid this. Leverage professional assistance where helpful.