Unpacking THC: The Brain, Body, and That Feel-Good Buzz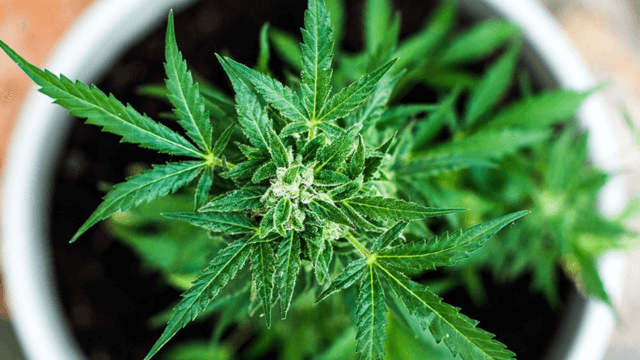 Ever lit up or munched down and wondered, "What's actually going on in my body right now?" Let's break it down and get into the nitty-gritty of how THC works its magic. You might have wondered how THC actually delivers so many benefits to your health. So why not dive into it?
In this blog, we will discuss THC and how it works to provide you with the best results. You can get relaxed and stress-free by consuming THC products.
What is THC?
First things first, THC stands for tetrahydrocannabinol. It's the stuff in cannabis that gives you that recognizable 'floating-on-clouds' sensation. But what's the deal? Why does this one compound send us on such a trip?
Inhale, Eat, Enjoy: THC's Travel Route
If you're puffing away, THC syrup takes a speedy zip-line from your lungs straight into your bloodstream. Munching on brownies or gummies? Well, it's a scenic route through the digestive system first. Once it's in your blood, it's off to the main attraction: your brain.
Read Also: THC vs. CBD
Brain Party: THC Crashes the Scene
Imagine your brain as a bustling nightclub. In the world of neurotransmitters and receptors, THC is like the unexpected guest who makes everything a tad more vibrant. It gets chummy with something called the endocannabinoid system, especially with the CB1 receptors.
These little buddies are the reason you might feel giggly, hungry, or like you're hearing your favorite tune for the very first time.
When THC waltzes with these receptors, it boosts the release of dopamine—that feel-good stuff that makes us think, "All's right with the world."
It's Not All Headb Games
Your body isn't just a bystander in this THC dance. Those CB2 receptors, mainly chilling in our immune system, get some action too. They help with reducing pain and inflammation. So if you've ever wondered why some folks turn to cannabis for relief, THC's interaction here is a big reason.
But Wait, A Heads-Up!
Just like that third slice of pizza, sometimes there can be too much of a good thing. Overdoing THC might make some folks feel jittery or a bit too introspective. It's all about finding that sweet spot and knowing when to say, "I'm good for now."
THC Syrup: The New Hero Strutting onto the Cannabis Scene
If you've been keeping an ear to the ground in the world of cannabis, you've probably heard the murmurs. There's a new player in town that's turning heads and raising eyebrows: THC syrup. Move over edibles and vapes; this liquid sensation is pouring its way into the hearts of cannabis lovers everywhere. Let's dive in and discover why it's the new talk of the town!
THC Syrup 101: What's the Buzz About?
Okay, first off, let's clear the haze. THC syrup isn't some mysterious potion from an ancient alchemy book. It's essentially a concentrated liquid form of THC. Think of it like the cannabis version of the syrupy stuff you'd drizzle on your pancakes, but with a kick that goes beyond just a sugar rush.
Sip or Mix: The Flexibility of THC Syrup
One of the big selling points? Versatility. Fancy a little sip before bedtime? Go for it. Want to mix it into your morning smoothie or evening cocktail? Sure thing. The beauty of THC syrup is that you can easily control your dosage and seamlessly blend it into a variety of drinks.
Why the Frenzy? The Smooth Ride
Many THC aficionados claim that the high from THC syrup is smoother and more consistent than some other methods. Without the smoky undertones of a joint or the unpredictability of some edibles, THC syrup offers a unique, steady experience.
Dosage Clarity: Know Your Limits
Another plus is the clarity on dosage. With clear measurements on the bottle, it's easier to understand just how much THC you're consuming. For both newcomers and seasoned pros, this clarity can be a game-changer, taking the guesswork out of the equation.
On the Flip Side: Tread with Caution
Just a friendly heads up: as with all THC products, it's essential to start slow, especially if you're new to the syrup scene. While it's a delightful addition to the cannabis family, you'll want to ensure you're enjoying it responsibly and in a way that suits your individual needs and tolerance.
Wrapping Up the THC Syrup Saga
So, there you have it! THC syrup is shaking things up, pouring a new narrative into the ever-evolving cannabis chronicles. Whether you're a curious newbie wants to learn how to pass a nicotine test if you vape or a discerning cannabis connoisseur, it might just be worth giving this liquid gold a whirl.