9 Ways to Avoid the Dreaded Weed Hangover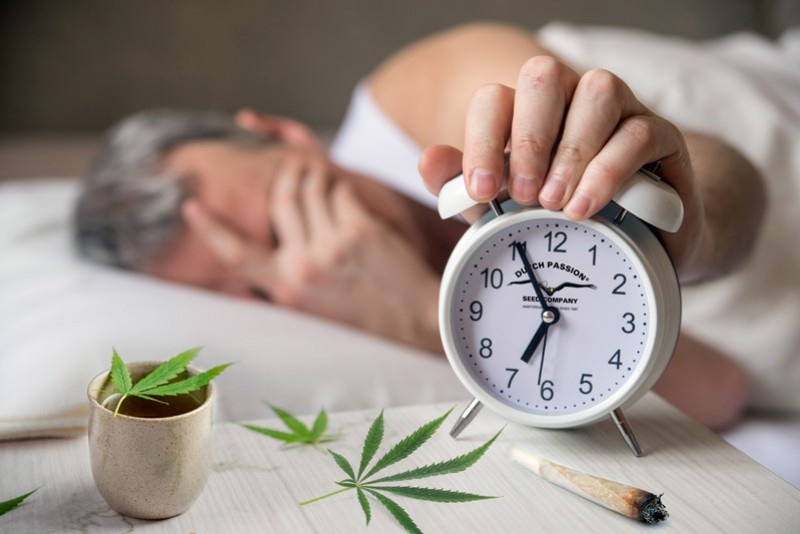 A weed hangover can be a brutal aftermath of a relaxing or adventurous night. Unlike its alcohol counterpart, the symptoms can be subtle yet nagging—brain fog, fatigue, dry mouth, headache, or even slight anxiety.
Whether you're a seasoned marijuana enthusiast or a casual consumer, avoiding this uncomfortable aftermath is probably high on your wishlist.
This guide will delve into some effective strategies to sidestep the dreaded weed hangover, keeping your cannabis consumption an enjoyable experience without the unwanted next-day effects.
1. Stay Hydrated
Similarly to alcohol, cannabis can dehydrate you and cause a range of symptoms that contribute to a weed hangover.
Drinking plenty of water before, during, and after consuming marijuana can help alleviate these effects. It's also recommended to avoid diuretic beverages like caffeine or alcohol while indulging in cannabis.
Staying hydrated not only helps prevent a hangover but can also enhance your high by keeping your body well-nourished and functioning optimally.
2. Know Your Limits
When it comes to marijuana, less is often more. Consuming too much cannabis in a short period can quickly lead to uncomfortable symptoms like dizziness, nausea, or even feelings of paranoia.
Understanding your limits and consuming in moderation can help prevent a weed hangover and ensure an enjoyable experience.
Start with a small amount, wait for the effects to kick in before consuming more, and always listen to your body's signals.
3. Choose High-Quality Strains
The quality of cannabis can play a significant role in how you feel after consumption.
Lower-quality strains may contain higher levels of chemicals or contaminants that can contribute to a weed hangover.
Opting for high-quality, organic strains from reputable sources can help minimize these effects and provide a more enjoyable experience overall.
4. Take Breaks Between Consumption
Consuming marijuana back-to-back or in rapid succession can increase your chances of experiencing a weed hangover.
Taking breaks between consumption allows your body to process the cannabis and prevent an overwhelming build-up of its effects.
It's recommended to wait at least a few hours between consumption, allowing enough time for the high to wear off before indulging again.
If you need to come down from a high quick, consider a tool like this.
5. Get Enough Sleep
Cannabis can have sedative effects that may lead to a deep and restful sleep, making it an appealing option for those struggling with insomnia or other sleep-related issues.
However, oversleeping or feeling groggy the following day is a common symptom of a weed hangover.
To avoid this, make sure to get enough sleep but not too much. Aim for 7-9 hours of quality shut-eye and try to maintain a regular sleep schedule.
6. Stick to Familiar Environments
Cannabis can enhance your senses and lead to feelings of disorientation, especially in unfamiliar surroundings.
Consuming marijuana in a new or crowded environment can increase your chances of experiencing a weed hangover due to these heightened sensations.
It's best to stick to familiar environments where you feel safe and comfortable, reducing the risk of unwanted symptoms.
7. Incorporate CBD
Cannabidiol (CBD) is another compound found in the cannabis plant that has gained popularity for its therapeutic effects.
Incorporating CBD into your consumption routine can help balance out the psychoactive effects of tetrahydrocannabinol (THC), the main compound responsible for a high, and potentially prevent a weed hangover.
You can consume CBD in various forms, such as oils, tinctures, edibles, or topicals.
8. Stay Active
While the thought of exercising after consuming marijuana may seem unappealing, physical activity can help alleviate and prevent a weed hangover.
Exercise stimulates blood flow and releases endorphins, which can counteract some of the negative effects of cannabis consumption.
You don't have to hit the gym; even light activities like yoga or going for a walk can be beneficial.
9. Eat a Nutritious Meal
Cannabis consumption, especially in the form of edibles, can often lead to intense cravings for unhealthy snacks.
However, indulging in sugary or fatty foods can contribute to a weed hangover and leave you feeling sluggish the next day.
Opt for a nutrient-dense meal before consuming marijuana or indulge in healthier options like fruits, nuts, or vegetables while high.
Conclusion
Navigating the aftermath of cannabis consumption doesn't have to be a daunting task.
By staying hydrated, knowing your limits and opting for high-quality strains to staying active and sticking to the things you know,, you can relish the therapeutic benefits of marijuana without the unwanted hangover.
Remember, the key to a positive cannabis experience lies in mindful consumption and listening to your body. After all, marijuana should enhance your life, not complicate it.