Magna Tiles: The Ultimate Building Toy for Kids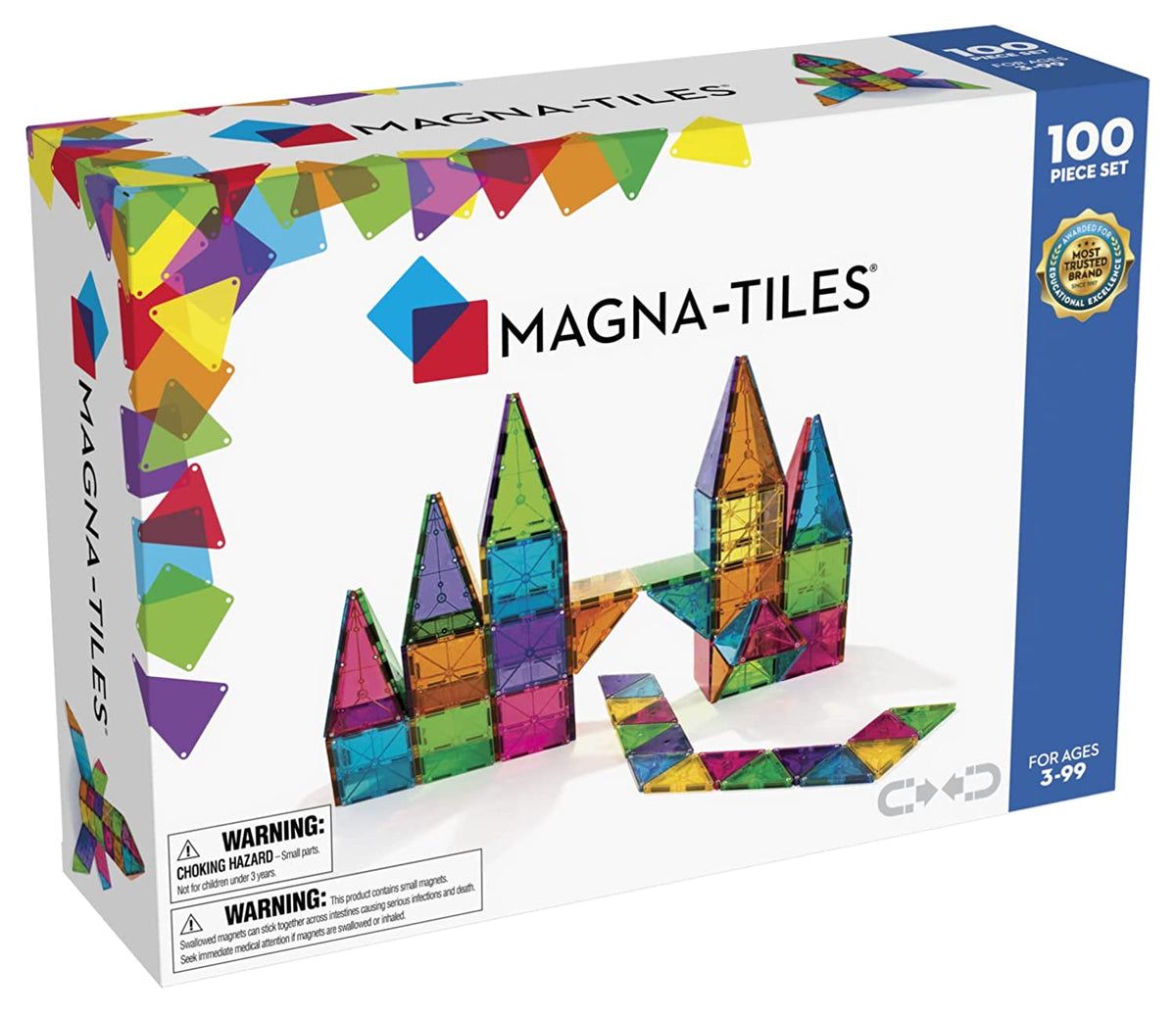 When it comes to educational toys that foster creativity and imaginative play, Magna Tiles are at the top of the list. These innovative magnetic building tiles have gained popularity among parents and educators for their ability to engage children in open-ended and constructive play. In this article, we will explore the benefits of Magna Tiles, their various uses, and why they have become a favorite choice for children's play. So, let's dive in and discover the world of Magna Tiles!
What are Magna Tiles?
Magna Tiles are a set of colorful, translucent magnetic building tiles that come in different shapes and sizes. Each tile has magnets along its edges, allowing them to easily connect to one another. The magnets are strong enough to hold the tiles together, yet easy for children to manipulate. With Magna Tiles, children can create 3D structures, buildings, and endless geometric designs.
Benefits of Magna Tiles
Encourages Creativity and Imagination
Magna Tiles provide children with the opportunity to unleash their creativity and imagination. By allowing them to build and create their own structures, children can explore various designs and experiment with different arrangements. This not only enhances their problem-solving skills but also encourages critical thinking and spatial awareness.
"Magna Tiles have been a game-changer in our classroom. The children love building and creating with them, and it has sparked their imagination in ways I couldn't have imagined." – Sarah, Preschool Teacher
Develops Fine Motor Skills
As children manipulate the Magna Tiles and connect them together, they are also developing their fine motor skills. The act of placing the tiles and aligning the magnets requires precision and control, which helps strengthen their hand-eye coordination and dexterity.
Promotes STEM Learning
Magna Tiles are not just a fun toy; they also have educational value. By engaging in hands-on play with these magnetic tiles, children are introduced to basic STEM (Science, Technology, Engineering, and Mathematics) concepts. They learn about shapes, symmetry, patterns, and even basic physics principles as they explore the properties of magnets and how they attract and repel each other.
Enhances Social Skills
Magna Tiles can be enjoyed individually or with others, making them a great tool for social interaction. When children collaborate and work together to create larger structures or solve design challenges, they learn valuable teamwork and communication skills. They also develop patience, as they need to take turns and share ideas.
Using Magna Tiles in Different Settings
Magna Tiles can be used in various settings, including homes, classrooms, and even therapy sessions. Here are some of the ways they can be incorporated:
Free Play and Open-Ended Exploration
One of the best ways to use Magna Tiles is to provide children with open-ended play opportunities. By allowing them to freely explore and create with the tiles, children can unleash their creativity and develop their own unique designs.
STEM Education
Magna Tiles are increasingly being used in classrooms to enhance STEM education. Teachers can incorporate these magnetic tiles into lessons on geometry, symmetry, and even physics. By integrating hands-on activities with Magna Tiles, teachers can make learning more engaging and interactive.
Occupational Therapy
Magna Tiles can also be utilized in occupational therapy sessions to assist children with fine motor skills development. The act of manipulating the tiles and aligning the magnets can help improve hand strength, coordination, and precision.
Sensory Play
For younger children, Magna Tiles can be used in sensory play activities. The tiles' smooth texture and vibrant colors engage their senses, while the magnetic aspect adds an extra element of fascination.
Tips for Getting the Most Out of Magna Tiles
To maximize the benefits and enjoyment of Magna Tiles, here are some tips:
Start with the basics: Begin with the basic shapes and gradually introduce more complex pieces to challenge children's creativity.
Encourage storytelling: Encourage children to build structures that represent characters or scenes from their favorite stories. This adds a narrative element to their play.
Combine with other materials: Magna Tiles can be combined with other building materials like wooden blocks or LEGO bricks to create more elaborate structures.
Clean and organize: Regularly clean and organize the Magna Tiles to ensure they are in good condition and easy to access. A clean and organized play area promotes better engagement and creativity.
Conclusion
Magna Tiles are not just building toys; they are tools for imagination, creativity, and learning. Through open-ended play with these magnetic tiles, children can develop essential skills while having fun. Whether used in homes, classrooms, or therapy sessions, Magna Tiles have proven to be a versatile and valuable resource for children's development. You can buy Magna Tiles at Little Canadian, and introduce your child to the wonders of Magna Tiles, watching their creativity soar.