Mediacom Speed Test: Your Comprehensive Guide to Unrivaled Internet Performance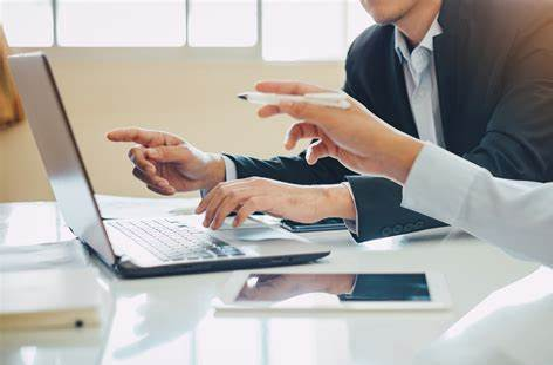 The internet has become an essential part of our daily lives. Whether for work or leisure, a fast and stable internet connection is non-negotiable. Mediacom, one of the leading internet service providers in the United States, promises high-speed and reliable internet services. But how can you measure the speed and performance of your Mediacom connection? That's where the Mediacom Speed Test comes in. In this comprehensive guide, we will delve deep into the ins and outs of conducting a Mediacom Speed Test, what the results mean, and how you can optimize your Mediacom connection for the best performance.
What Is the Mediacom Speed Test?
Simply put, the Mediacom Speed Test is a diagnostic tool designed to measure the upload and download speeds of your internet connection. This enables you to evaluate whether you're getting the bandwidth you paid for and identify any potential issues.
How to Perform the Mediacom Speed Test
Step 1: Eliminate External Factors
Close all the applications and stop all downloads or uploads. Disconnect other devices connected to the Wi-Fi. These external factors can impact your test results.
Step 2: Connect to the Network
For the most accurate results, connect your computer directly to the Mediacom modem using an Ethernet cable.
Step 3: Open the Speed Test Tool
Visit the official Mediacom Speed Test website to begin the test.
Step 4: Run the Test
Click the "Start Test" button on the page. Wait for the test to complete and evaluate the results.
Interpreting Your Mediacom Speed Test Results
Download Speed
The download speed represents how quickly your internet connection can pull data from the server to your device. This is critical for activities like streaming, gaming, and downloading files.
Upload Speed
Upload speed indicates how quickly you can send data to others. This is vital for activities like video conferencing, online gaming, and uploading files to the cloud.
Ping and Latency
Ping and latency are measures of the time it takes for a data packet to travel from your device to the server and back. Lower values are better, indicating a more responsive connection.
Tips to Improve Your Mediacom Internet Speed
Upgrade Your Plan
If you consistently find that your internet speed doesn't match up to what you're paying for, consider upgrading your Mediacom plan to one with higher bandwidth.
Optimize Router Placement
The location of your router can significantly impact your internet speed. Place your router in a centralized location, away from electronic devices that may cause interference.
Use a Wired Connection
Wireless connections are convenient, but they can be prone to interference and generally offer slower speeds. For activities that require high-speed internet, use a wired connection.
Restart Your Modem and Router
Over time, your modem and router can accumulate cache and background data, slowing down your internet speed. A quick restart can often resolve these issues.
Conclusion
Understanding your internet speed is crucial in the modern world, where so much of our daily activities depend on a stable and fast connection. The Mediacom Speed Test provides a quick and efficient way to gauge your internet performance, allowing you to make informed decisions about your internet usage and plan.
If you consistently face issues despite trying all the above tips, it may be time to contact Mediacom customer service for specialized help. Armed with your speed test results, you can now hold an informed discussion and potentially solve your internet woes once and for all.