Pipe Relining: The Best Option for Emergency Blockages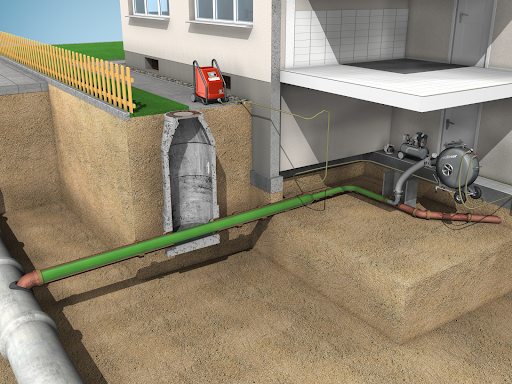 Emergencies don't come with a warning, and when it comes to plumbing issues like blockages, a swift response is crucial. A blocked pipe can wreak havoc in your home, causing damage, inconvenience, and stress. In such situations, having a reliable plumber for emergency blockages is essential. But what sets a professional plumber apart from the rest, and why is pipe relining often considered the best option? In this blog post, we'll delve into the world of emergency plumbing and explore why pipe relining is the ultimate solution.
The Importance of a Reliable Plumber
Before we dive into the specifics of pipe relining, let's discuss why it's crucial to have a trustworthy plumber on speed dial, especially for emergency blockages. Plumbing emergencies can range from a simple clogged drain to a severe sewer line blockage. Here's why you need a professional plumber:
Expertise: Professional plumbers have the knowledge, experience, and tools to diagnose and address blockages quickly and effectively.
Quick Response: Plumbing emergencies can escalate rapidly, causing significant damage if not addressed promptly. A reliable plumber understands the urgency and is available 24/7 to respond to your call.
Proper Equipment: Plumbers have access to specialized equipment like drain cameras and hydro-jetting machines, which are essential for diagnosing and clearing blockages efficiently.
Preventative Measures: A good plumber won't just fix the immediate problem but also provide advice on how to prevent future blockages, saving you time and money in the long run.
Now that we understand the importance of a professional plumber let's explore why pipe relining is often considered the best solution for emergency blockages.
Pipe Relining: The Ultimate Solution
Pipe relining, also known as trenchless pipe repair or Cured-In-Place Pipe (CIPP) lining, is a modern and innovative method for repairing damaged or blocked pipes. Here's why it's the best option for emergency blockages:
Minimal Disruption
Traditional pipe repairs often require digging up your yard or breaking through walls, causing significant disruption and costly repairs. Pipe relining is minimally invasive, requiring only a small access point. This means less disruption to your property and a quicker resolution to your plumbing issue.
Cost-Effective
The traditional method of pipe replacement can be expensive due to labor and material costs. Pipe relining can save you money as it eliminates the need for extensive excavation and the replacement of entire sections of pipes.
Durable and Long-Lasting
Pipe relining creates a seamless, jointless pipe within your existing one. This new lining is highly durable and resistant to root intrusion, corrosion, and blockages. It can extend the life of your pipes for decades.
Quick Repairs
When you're facing a plumbing emergency, time is of the essence. Pipe relining can often be completed in a matter of hours, minimizing the downtime and inconvenience caused by a blocked pipe.
Environmentally Friendly
Pipe relining reduces the need for excavation and the disposal of old pipes, making it an eco-friendly option.
Conclusion
When faced with a plumbing emergency like a stubborn blockage, having a reliable plumber who can perform pipe relining is a game-changer. It not only saves you time and money but also ensures a long-lasting solution that minimizes disruption to your daily life. So, remember to choose a professional plumber who specializes in pipe relining for all your emergency blockage needs. With their expertise and the innovative technology of pipe relining, you can rest assured that your plumbing woes will be a thing of the past.