Powerful Affirmations for Positive Thinking and Self-Improvement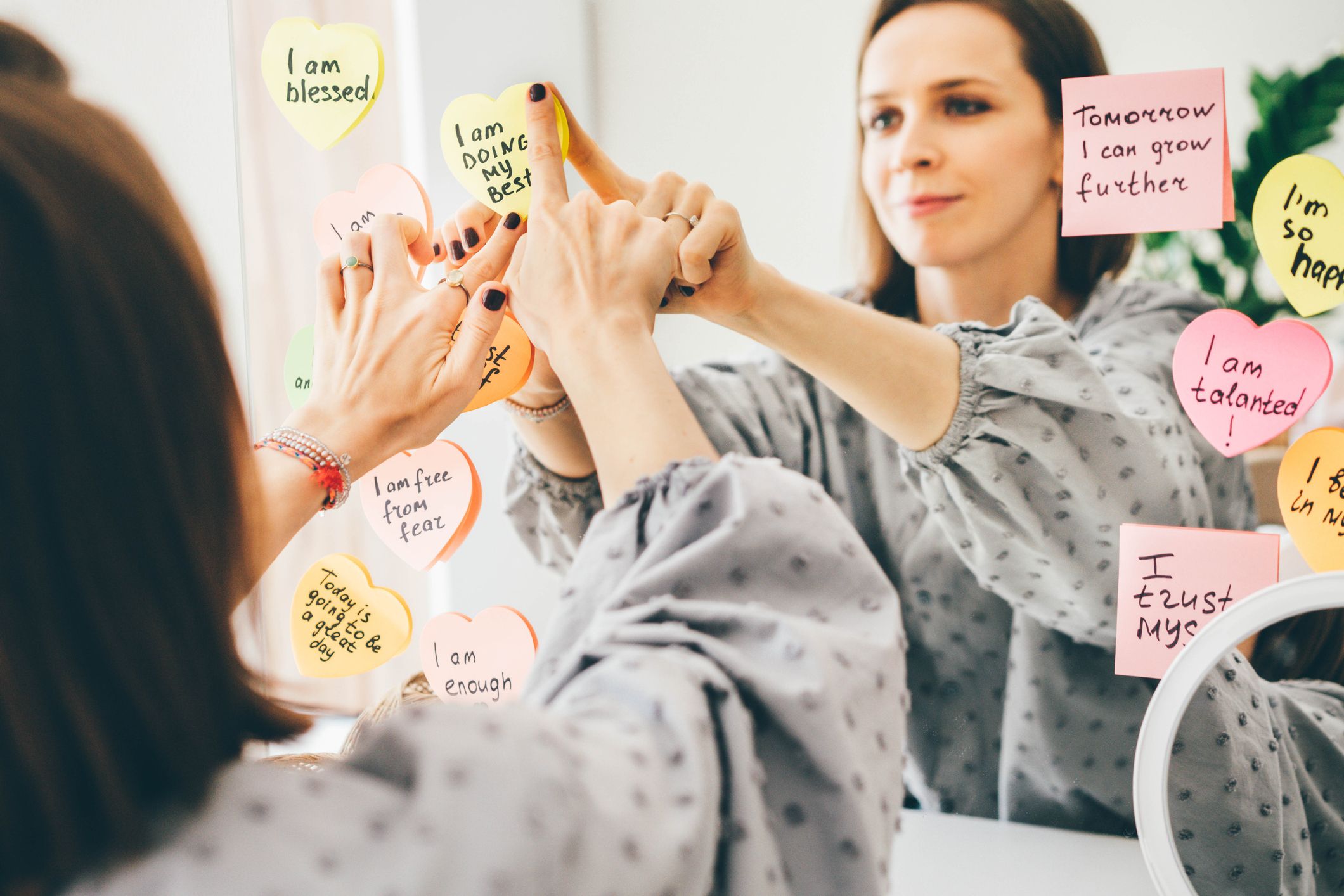 Positive thinking is one of the most powerful tools we have to improve our lives. It allows us to see the good in any situation, focus on the positive aspects of our lives, and believe in our own abilities. When we think positively, we are more motivated, productive and able to deal with challenges. Practicing positive affirmations is one of the best ways to cultivate positive thinking and boost our self-esteem. In this blog post, we will explore some powerful affirmations for women looking to improve their positive thinking and practice more gratitude in their daily lives.
The Benefits of Positive Affirmations
Affirmations are positive statements we repeat to ourselves to reinforce empowering beliefs. When we practice affirmations, we are focused on what we want to cultivate rather than what we want to avoid. Some of the key benefits of positive affirmations include:
Increasing self-confidence and self-esteem
Cultivating optimism and positive thinking
Reducing stress and anxiety
Boosting motivation and productivity
Improving health and well-being
Attracting happiness and success
Affirmations rewire our brains to adopt more positive thinking patterns over time. By repeating uplifting mantras on a daily basis, we begin to shift our mindset and approach to life.
Powerful Affirmations for Women
Here are some examples of positive affirmations that can help enhance gratitude, self-love and positive thinking:
Affirmations for Gratitude
I wake up today thankful for all the blessings in my life
There is so much to be grateful for each and every day
I choose to focus on what I have rather than what I lack
My mind is open to the abundance around me
I am grateful for my health which allows me to live life to the fullest
Gratitude affirmations remind us women of how much we have to be thankful for on a daily basis – our health, loved ones, basic needs being met, opportunities and more. This helps cultivate an attitude of gratitude women rather than lack or negativity.
Affirmations for Self-Love
I choose to love myself unconditionally
I accept myself as I am
I forgive myself for any past mistakes
I am worthy of love, joy and respect
I have unique gifts and talents that make me special
Self-love affirmations help boost our self-esteem and confidence in our abilities. When we practice unconditional self-acceptance, it's easier to become our best selves.
Affirmations for Positivity
My mind naturally focuses on the good in every situation
I start each day with a positive attitude
Challenges help me grow and become stronger
I choose to see the light even in dark times
My faith in myself and the future grows each day
Positivity affirmations program our minds to scan for the positives and blessings around us. This builds resilience and optimism to keep moving forward.
Affirmations for Success
I am capable of achieving anything I set my mind to
New opportunities await me each day
My hard work and persistence will lead me to success
I believe in my talents and abilities
I am worthy of abundance on all levels
Success affirmations boost motivation and self-belief. When we affirm our self-worth and capabilities, we are driven to turn our dreams into reality.
Tips for Practicing Affirmations
Here are some tips to get the most out of your positive affirmation practice:
Choose affirmations that resonate – Don't just repeat generic affirmations. Pick ones that align with your personal values, goals and needs.
Make them personal – Use your name and the first person "I" to make the affirmations more powerful. For example, "I, Amy, choose to focus on the positive."
Set a reminder – Repeat your affirmations at the same time daily like first thing in the morning or before bed. Consistency is key.
Say them out loud – Affirmations are most powerful when spoken aloud or written down.
Focus on the feeling – Connect with the emotions behind the affirmation. Feel empowered, grateful, positive.
Visualize success – Picture your affirmations coming true in your mind's eye. Imagine how your life will look.
Be patient – It takes time to adopt new beliefs. Persist with your practice.
Incorporate Gratitude and Affirmations Into Your Life
There are many creative ways to incorporate gratitude and affirmations into your daily life routine. Here are some ideas:
Write your favorite affirmations on sticky notes and post them on your mirror, desktop or refrigerator as reminders.
Set affirmations as your smartphone wallpaper, computer desktop background or screensaver.
Record yourself reading affirmations aloud and play the audio on your way to work, during a workout or while relaxing.
Write a list of 10 things you're grateful for each morning or evening.
Keep a gratitude journal where you write down something good that happened or you noticed each day.
Share positive affirmations and gratitude quotes on social media to inspire others.
Text or email daily affirmations to close friends who also want to cultivate positivity.
Repeat affirmations during meditation or visualization sessions.
When affirmations become ingrained in your everyday life, positive thinking starts to happen more naturally. You begin attracting the very things you affirm. With regular practice, you'll notice improvements in your outlook, self-esteem and ability to bounce back from setbacks. The power of positivity is real and available – start harnessing it today!