Protein-Rich Snacks: Unlocking the Health Benefits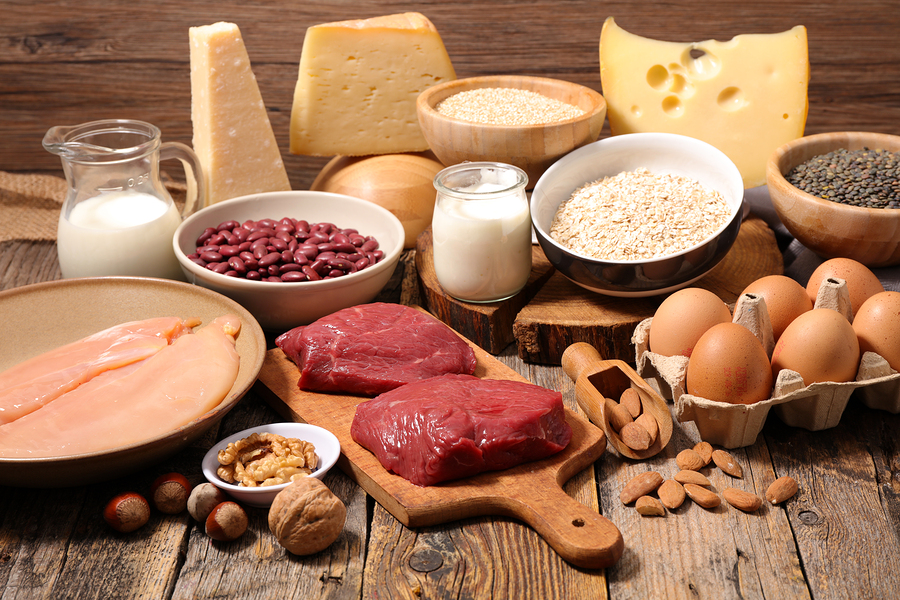 The benefits of high-protein snacks in nutrition are becoming more widely recognized. High-protein snacks can change your life. Whether you are a fitness lover, trying to lose weight, or looking for more nutritious and satisfying snacks to help curb your hunger, they will be an asset. Here in this article, you'll learn about the many advantages of high-protein snacking and how they can be part of any diet.
1. Satiety and Appetite Control
You will feel satisfied for longer when you eat high-protein snacks. Protein takes longer to break down than carbohydrates and fats. It also triggers the release of hormones in your brain, signaling fullness. Additionally, it can reduce overeating and improper dining.
When you consume a snack that is high in protein (such as Greek yogurt) or a small handful of almonds, you are less likely to suffer from sudden hunger, which could lead you to unhealthy food selections. The sustained feeling of fullness may help with portion control and calorie management.
2. Muscle Preservation and Growth
Protein is the main component of muscle tissues, so it's an important nutrient for those interested in fitness and strength training. High-protein snacks provide the amino acids needed to repair and grow muscle. This makes them an ideal post-workout food. Whether you're doing cardio or resistance training, replenishing the body with protein-rich snacks can promote muscle growth.
A protein smoothie with cottage cheese or a cheese and turkey roll-up is a convenient way to replenish your muscle mass after a hard workout.
3. Weight Management
Eating protein-rich snacks can play an important role in weight control and helping you reach your weight loss goals. Protein requires more energy to digest or metabolize than fats and carbs. This leads to a higher calorie consumption during digestion.
Consuming high-protein snacks will not only help control your hunger, but it can also help boost your metabolic rate, which could allow you to burn more calories. Combining it with a healthy body composition can facilitate weight loss.
4. Blood Sugar Regulation
Maintaining a balanced blood sugar is vital for preventing mood swings. Protein-rich foods help regulate blood sugar because they slow down the digestion of carbohydrates.
Combining whole-grain bread with hummus (or apple slices with almond spread) can be a great way to get protein and fibre, which will help prevent the rapid rise and fall of blood sugar. The result is more sustained energy as well as improved focus.
5. Muscle Recovery – Improved
High-protein snacks promote muscle growth and recovery. Protein's amino acid content is crucial for muscle repair and reduction of soreness.
Protein-rich snacks are ideal for people who exercise intensely or are active. They can also help recover those who have just finished a hard workout. Consider snacking on a protein-rich bar, some edamame beans, or jerky turkey.
6. Better Nutrient Absorption
Protein is vital not only for individual health benefits but also for the absorption of other essential nutrients. Vitamin B12, found in animal proteins like dairy and lean red meats, is vital for energy production. Protein can enhance the absorption of Vitamin B12 so that your body gets the maximum benefit from this essential nutrient.
You will improve your health by including high-protein foods in your diet.
Conclusion
High-protein snacks have a wide range of health benefits. When you incorporate them into a diet, they can provide various benefits, including improved satiety. These snacks are convenient and delicious, making them both a practical addition to daily life. You can enjoy high-protein snacking whether you are an avid athlete, a busy working professional, or looking for a better diet.