Surge Protection and Safety: What You Need To Know About Power Cords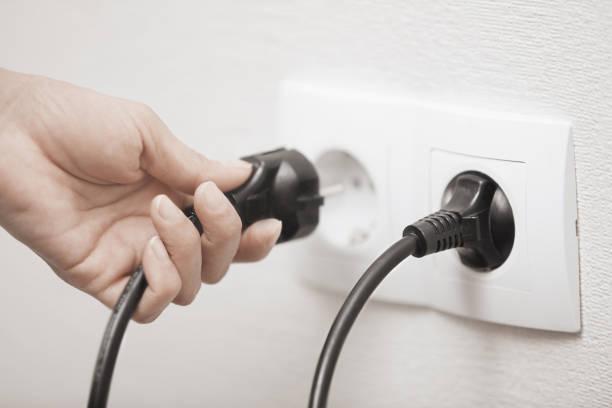 Power cords are an essential component of any device requiring electricity. However, many people take power cords for granted without understanding the importance of surge protection and safety.
Surges in electrical current can damage devices and pose safety risks. A power cord connects your device to an electrical outlet and supplies power, leaving the device vulnerable if not used properly.
Following safe work practices and proper cord use and care are essential for safety. Inspect power cords regularly for cracks, fraying, or other signs of wear.
This article will explain what you need to know about power cords to ensure your safety and protect your devices from power surges.
1. Switch Power Cords
Some devices like computers use switchable power cords that can be set to different voltages for international use. These cords have a voltage selector switch that must match the local power source.
A switch power cord set to the wrong voltage can damage the device or create shock hazards. Always check that the voltage indicated on the power cord matches the outlet's voltage before plugging in.
Also, do not use a switch power cord designed for one country in a location with a different standard voltage. Consider a universal switch power cord or voltage converter approved for worldwide use for travel.
2. Proper Power Cord Usage
Proper usage of power cords is one of the most important things to understand. Power cords should only be used for their intended purpose – to supply power safely from an outlet to a device.
It would be best to never use a power cord for anything other than its intended use. For example, do not run power cords across walkways that could pose a tripping hazard. Also, do not use power cords to hang or suspend devices, as the strain could damage the cord.
Always inspect power cords before use to ensure no insulation damage, cracks, or fraying. Replace damaged cords immediately to avoid potential shock or fire hazards.
3. Surge Protection
Power surges from lightning strikes, fluctuations, or other electrical events can damage or destroy unprotected electronics. That is why surge protection is crucial for any device connected to a power cord.
A surge protector defends appliances against high-voltage power surges by diverting the excess energy to the ground. Look for surge protectors with a joule rating that exceeds the needs of the protected devices.
You'll want at least 330 joules of protection for most home electronics. Plug whole-home surge protectors directly into your main electrical panel to guard all devices on a circuit. For individual device protection, use inline or power strip surge protectors rated for the device's power needs.
4. Grounding
Grounding provides an important safety feature for any electrical device. It establishes a low-resistance path between an electrical circuit and the earth, which helps dissipate stray voltages and currents.
All power cords should contain three prongs – two for power and one circular grounding prong. Only use three-prong power cords in outlets that can accept the grounding prong. Do not force a three-prong plug into a two-slot outlet or use an adapter.
This defeats the grounding protection. Also, be sure surge protectors and power strips are grounded properly through a three-prong plug.
5. Worn or Damaged Cords
As mentioned, regularly inspecting power cords for signs of wear and damage is essential. Nicks, cracks, cuts, or exposed wires indicate a cable needs to be replaced. Continued use of a damaged cord increases the risk of electric shock.
The insulation around the inner conductors protects you from contact with live electricity. Once insulation is compromised, it no longer provides that protection. Also, worn cords with loose connections pose a fire risk.
If the outer jacket is cracked or pulling away from the plug, it's time for a new cord. Replace individual cords or entire power strips that show wear and tear.
6. Proper Handling
Hand power cords carefully to avoid accidental unplugging, pulling, or tripping hazards. Do not yank on cords to unplug devices or move heavy objects over top of cords. When unplugging, always grasp the plug end of the cord, not the cable. This reduces stress on the cable.
Also, do not wrap cords too tightly, as this can damage the wires over time. Use cable ties or cord wraps to keep cords organized without kinking or crushing them. Use gentle loops and coils without tight bends that could weaken the wires when storing cords.
7. Safety Around Water and Heat
Water and electricity do not mix due to the risk of shock. Keep all power cords and connected devices away from water or areas with high moisture levels. This includes sinks, tubs, pools, hot tubs, and outdoor use in wet weather.
Heat can also damage cords over time. Avoid placing power cords in direct sunlight or near heat sources like radiators, fireplaces, and baseboard heaters. The heat can cause insulation to crack or separate from conductors. Always allow adequate ventilation and cooling around power cords and connected devices.
Final Words
Taking proper care of power cords through safe usage, surge protection, grounding, and regular inspection is critical to safety and protecting your expensive electronics.
Following these guidelines will help you get the most life out of power cords while avoiding potential hazards. Remember – power cords directly link your devices and the power source.
So, be mindful of how you use and maintain cords to prevent accidents and equipment damage down the line. With the correct practices, power cords can reliably deliver electricity for years.