Everything You Need to Know About Cogeneration HVAC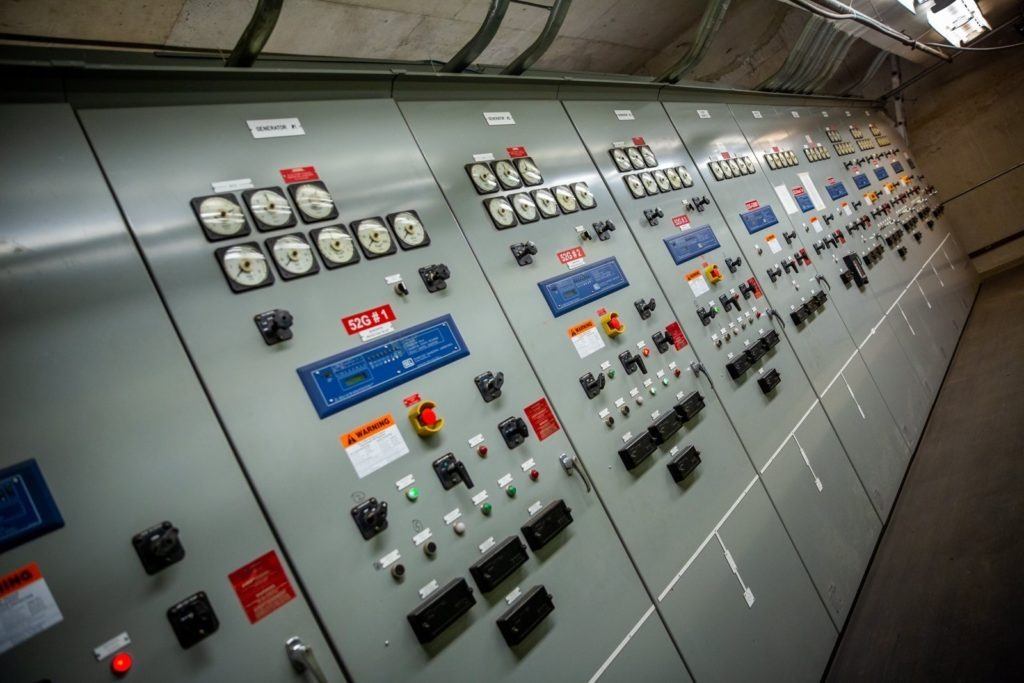 Welcome to the world of energy efficiency! Today, we're diving into the exciting realm of cogeneration HVAC systems. If you've ever wondered how to maximize your home's heating and cooling potential while reducing your carbon footprint, then cogeneration is a term you need to know. This innovative technology not only provides comfort but also harnesses waste heat for additional energy generation. Trust us, it's a win-win situation for both your wallet and the environment!

So, if you're ready to learn everything there is to know about cogeneration HVAC systems – from their types and benefits all the way down to choosing the perfect one for your home – then buckle up because we've got an electrifying journey ahead! Let's get started on this eco-friendly adventure together.
What is Cogeneration?
What is cogeneration, you ask? Well, let's break it down. Cogeneration, also known as combined heat and power (CHP), is a process that involves the simultaneous production of electricity and useful heat from a single energy source. Instead of wasting excess heat generated during electricity production, cogeneration systems capture and utilize it for heating or cooling purposes.

Now, there are two primary types of cogeneration HVAC systems: topping cycle and bottoming cycle. In a topping cycle system, fuel such as natural gas or biomass is used to generate electricity first, with the waste heat then captured for space heating or hot water supply. On the other hand, a bottoming cycle system generates useful heat first before using any remaining energy to produce electricity.

The beauty of cogeneration lies in its efficiency. By utilizing both electric power and thermal energy simultaneously, these systems can achieve overall efficiencies of up to 80%, compared to traditional power plants which typically operate at around 30-40% efficiency.

Cogeneration HVAC offers numerous benefits beyond just reducing your carbon footprint. It provides uninterrupted power supply during grid outages and lowers dependence on utility companies. Plus, by producing your own energy onsite, you have greater control over costs and are less vulnerable to fluctuations in energy prices.
The Different Types of Cogeneration HVAC Systems
Cogeneration (also known as combined heat and power) HVAC systems are becoming increasingly popular for their ability to simultaneously produce electricity and utilize waste heat. This innovative technology offers several different types of systems that can be tailored to meet the specific needs of your home or business.

One type is a reciprocating engine system, which uses an internal combustion engine to generate electricity while also producing hot water or steam for heating purposes. These systems are highly efficient and can be fueled by natural gas, diesel, or even biogas.

Another option is a gas turbine system, which utilizes a turbine engine to generate electricity. Similar to the reciprocating engine system, it also captures waste heat for heating purposes. Gas turbine systems are ideal for larger buildings or industrial applications due to their higher capacity.

Fuel cell cogeneration systems are another innovative choice. These devices use an electrochemical process to convert fuel (such as natural gas) into electricity with minimal emissions. They can efficiently provide both power and heat in residential or commercial settings.

There are microturbine cogeneration systems that incorporate a small-scale gas turbine generator along with a heat exchanger unit. These compact units offer flexibility in terms of installation location and can be easily integrated into existing HVAC systems.

When choosing the right cogeneration HVAC system for your home or business, it's important to consider factors such as energy demands, available fuels, space limitations, and budget constraints. Consulting with an experienced professional can help you determine the best option based on your specific requirements.

With these various types of cogeneration HVAC systems available on the market today, there's sure to be one that suits your needs perfectly! So why not take advantage of this cutting-edge technology and start enjoying the benefits of simultaneous energy production and cost savings?
How to Choose the Right Cogeneration HVAC System for Your Home
When it comes to choosing the right cogeneration HVAC system for your home, there are several factors you need to consider. First and foremost, you should evaluate your energy needs and usage patterns. Understanding how much electricity and heat you require on a regular basis will help determine the size and capacity of the system you need.

Next, consider the available fuel options for cogeneration systems. Natural gas is commonly used in these systems due to its clean-burning properties and wide availability. However, if natural gas is not easily accessible or if you prefer a renewable energy source, there are also cogeneration systems that can run on biogas or biomass.

Another important consideration is the overall efficiency of the system. Look for models with high electrical efficiencies (measured by their power output) as well as high thermal efficiencies (measured by their heat recovery capabilities). A more efficient system will not only save you money but also reduce your carbon footprint.

Additionally, take into account any specific requirements or limitations of your home. Consider factors such as space availability for installation, noise levels generated by the system, maintenance requirements, and compatibility with existing heating or cooling infrastructure.

Consult with an experienced HVAC professional who specializes in cogeneration systems. They can assess your specific needs and provide recommendations tailored to your home's unique circumstances.

By carefully considering these factors and seeking expert advice when needed, you can choose a cogeneration HVAC system that meets all your energy needs while maximizing efficiency and sustainability.
Alternatives to Cogeneration HVAC
While cogeneration HVAC systems offer numerous benefits, they may not be suitable for every home or situation. Thankfully, there are alternative options available that can still help you achieve energy efficiency and cost savings.

One popular alternative is a traditional heating and cooling system paired with renewable energy sources. By installing solar panels or wind turbines, you can generate clean electricity to power your HVAC system. This allows you to reduce your reliance on the grid and lower your carbon footprint.

Option is geothermal heating and cooling. This technology utilizes the stable temperature of the earth to provide efficient heating and cooling throughout the year. Geothermal systems extract heat from the ground during winter months and transfer it into your home, while in summer they remove heat from indoor spaces and release it back into the ground.

Ductless mini-split systems are also gaining popularity as an alternative to cogeneration HVAC. These systems consist of multiple indoor units connected to an outdoor compressor by refrigerant lines, eliminating the need for ductwork. They allow for individual zoned control, providing customized comfort while reducing energy waste.

Heat pumps are another viable choice when considering alternatives to cogeneration HVAC. These devices utilize electricity to move heat rather than generating it directly, making them highly efficient in both heating and cooling modes.
Conclusion
Cogeneration HVAC systems offer a highly efficient and sustainable solution for heating, cooling, and power generation in residential buildings. By simultaneously producing electricity and utilizing waste heat, these systems can significantly reduce energy consumption and greenhouse gas emissions.

Cogeneration HVAC provides a compelling solution for those looking to reduce their environmental impact while enjoying cost savings on their utility bills. With its ability to generate electricity and provide heating/cooling simultaneously using waste heat recovery technology, this innovative system offers both comfort and sustainability. Consider exploring cogeneration options with qualified professionals to determine if it's the right choice for your household's needs.