The Ultimate Guide to Finding the Perfect Business for Sale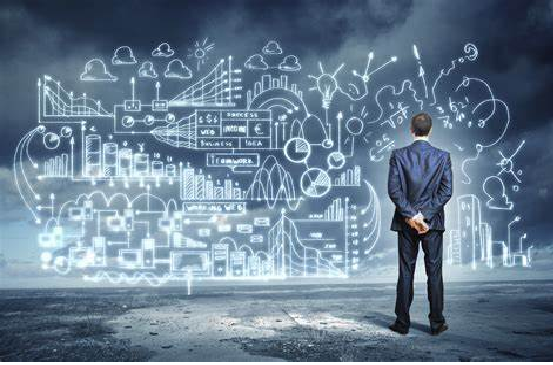 Are you looking to buy an existing business? Purchasing an already established business can be a great way to become an entrepreneur and business owner faster than starting from scratch. However, finding the right business opportunity that matches your goals, skills, and budget takes research and planning. Follow this guide to help you find and evaluate businesses for sale to discover the perfect fit.
Step 1: Define Your Goals, Skills, and Financial Resources
Before you search for businesses, take time to get clear on what you want to accomplish by buying one. Consider these key factors:
Goals
Why do you want to buy a business?
Are you looking for a full-time job and source of income or a side business you can run while keeping your day job?
Do you want to buy a business in your local area, or are you open to relocating?
What kind of work environment and schedule do you want?
Skills and Interests
What skills, experience, and natural strengths can you leverage to run the business?
What industries and types of companies align with your interests and passion areas?
Financial Resources
How much capital do you have available to invest in a business purchase?
Will you need financing, or do you plan to pay all cash?
What ongoing funding and resources can you access to operate the business after purchase?
Clarifying your vision and financial capacity will help narrow your search to suitable opportunities.
Step 2: Research Industries and Locations
Once you know what you're looking for in a business, conduct market research to identify favourable industries, types of companies, and locations to focus your search.
Industry Trends
What industries are growing and thriving right now? Look for upward trends and market demands.
What types of businesses within these industries are doing well? Consider business models, products/services, and target demographics.
Research industry data, read industry reports, and look for optimistic forecasts.
Business Locations
What geographic areas offer advantages for the industries you're interested in?
Consider factors like local economic and population growth, availability of skilled labour, access to suppliers/resources, and competitive landscape.
Look into small business resources and support in prospective locations.
This market research will give insights into sectors and places to concentrate your business search.
Step 3: Search Listings of Businesses for Sale
Now it's time to start searching listings! Here are some top places to find businesses for sale:
Online marketplaces like BizBuySell.com and BusinessBroker.net
Company for sale websites specific to your location
Listings sites run by business brokers like KW Commercial, Sunbelt, and others
Networking with business brokers to access off-market opportunities
When browsing listings, look for:
Description of the business, products/services, history, assets, and facilities
Financials such as revenue, profit, cash flow, and sale price
Listing photos, marketing materials, and other details
Search regularly as new opportunities become available daily. Sign up for email alerts to receive new listings that match your criteria.
Step 4: Research and Evaluate Opportunities
Once you find potential businesses that pique your interest, research and evaluate them before making an offer, essential steps include:
Verify and Review Financials
Thoroughly examine financial statements, tax returns, profit/loss statements, and balance sheets.
Make sure the business is as profitable as represented in the listing.
Look for positive cash flow, healthy profit margins, and growth potential.
Inspect Facilities and Operations
Tour the physical premises and facilities. Are the facilities in good shape?
Observe day-to-day operations and workflow. Does the staff appear competent?
Request to shadow the owner or manager for a day to get an inside look.
Validate Seller Claims
Double-check claims made by the seller against financial records.
Verify customer base, sales numbers, business relationships, and other assertions.
Ask for documentation to back up any claims that matter to you.
Consult Experts
Hire a qualified business appraiser to help determine an accurate valuation.
Consult lawyers, accountants, and brokers to assess liabilities, risks, or red flags.
Request third-party validation of all aspects of the business.
Taking these steps allows you to thoroughly vet opportunities before acquisition.
Step 5: Make an Offer and Negotiate
Once satisfied with your due diligence, it's time to make an offer and enter negotiations.
Submit an Offer
Determine a fair offer price based on your research and the business's valuation.
Submit your offer in writing with earnest money to show you are serious.
Be prepared to negotiate and raise your provide if needed.
Negotiate Effectively
Negotiate calmly, professionally, and backed up by facts/data.
Be flexible on deal terms if the seller will bend on price.
Keep contingencies around financing, inspections, and transition planning.
Feel free to walk away if you and the seller reach an impasse.
Close the Deal
Once terms are agreed upon, close and fund by the target date.
Work closely with lawyers to sign purchase contracts and transfer assets/licenses.
Secure financing and complete the acquisition.
You can reach a deal that satisfies both parties with persistence and savvy negotiating skills.
Step 6: Transition and Operate Your New Business
The work doesn't stop once you've purchased your business. Here's how to get off to a strong start:
Develop relationships with key staff, customers, and vendors. Retain talent.
Communicate your vision for the business and any changes under your leadership.
Review operations, identify opportunities for improvement, and implement changes gradually.
Immersing yourself in the industry to learn processes, systems, and nuances.
Create operating, staffing, marketing, and financial plans/budgets. Set goals.
Access small business resources like mentors, training, and networking to support you.
You can lead your new business to tremendous success with the right strategies after the acquisition.
Buying an existing business can allow you to become an entrepreneur with an operating company ready to take to the next level. Finding the ideal Business for sale takes time and effort, but follow these tips to research, evaluate, buy, and launch your new venture. You can achieve your dreams of business ownership with passion and hard work. Start your search today!