A Comprehensive Checklist for Inspecting a Used RV Before Purchase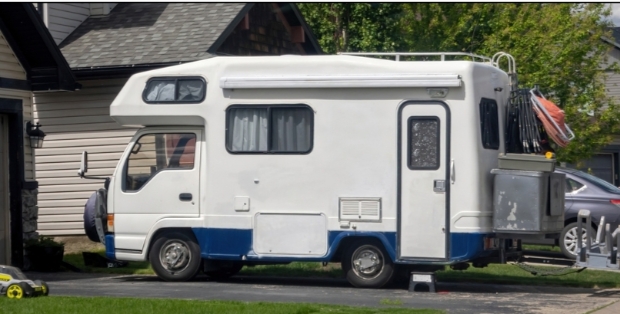 The charm of the open street, the opportunity to explore new horizons, and the delight of setting up camp in style have made recreational vehicles (RVs) progressively popular. If you're looking for a used camper, whether diesel RVs for sale or another type, it's essential to examine it completely before purchasing. A comprehensive inspection can save you from costly surprises down the road.
Purchasing a used RV is an exciting venture, but it's challenging. To avoid potential pitfalls and make a wise investment, follow this comprehensive checklist when inspecting used RVs for sales before purchase. This checklist is divided into several key categories:

Exterior Inspection
Body and Paint: Completely investigate the vehicle's exterior, looking for any sign of rust, dents, or other visible damage. Furthermore, consider the paint's condition closely, watching out for any noticeable fading or peeling.
Roof and Seals: Dedicate your attention to the RV's roof, scouring it for any evidence of cracks, leaks, or compromised seals, especially in the vicinity of vents and antennas. Ensure that these vital components are pristine to prevent potential water ingress.
Tires and Wheels: Give the tires and wheels a comprehensive assessment. Begin by measuring the tread depth, meticulously examining the sidewalls for any discernible cracks, and confirming that the tires display even wear. Don't overlook the importance of evaluating the spare tire's condition, as it could be a crucial backup in emergencies.
Windows and Seals: Thoroughly test the functionality of all windows by carefully opening and closing each one. Pay close attention to how they seal, ensuring no gaps or issues with their closure mechanisms. Additionally, look for telltale signs of water intrusion around the window frames, which could lead to more extensive problems if left unaddressed.
Awnings: If the RV has an awning, extend and retract it to conduct a meticulous examination. Inspect every inch for potential tears, fraying, or other damage that could compromise functionality. Proper care and maintenance of the awning are crucial to ensure it serves its purpose effectively.
Interior Inspection
Flooring: Begin your thorough inspection by walking meticulously through the entirety of the RV's interior, paying close attention to the flooring. Look out for any potential issues, such as soft spots that might indicate structural weaknesses, any signs of water damage that could signal hidden problems, or excessive wear and tear that could affect the overall comfort and aesthetics of the living space.
Appliances: Take the time to comprehensively assess all the appliances within the RV, leaving no stone unturned. This includes conducting rigorous tests on the refrigerator, stove, oven, microwave, and other devices. Ensure these appliances are operational and evaluate their performance on all available power sources- electricity, propane, or any other specified options.
Plumbing: With a meticulous approach, run water through all faucets throughout the RV, closely monitoring for potential leaks or irregularities. In addition, conduct a thorough examination of the water heater and pump to ensure they function at optimal capacity.
Electrical Systems: Leave no electrical component unchecked as you undertake a systematic assessment. Test all outlets, switches, and lights rigorously to confirm their functionality. Pay particular attention to any exposed or frayed wiring, as these issues could disrupt your RV's electrical systems and pose safety hazards.
HVAC Systems: Evaluate the heating and cooling systems with a keen eye for detail. Verify that the RV's HVAC systems can maintain a comfortable interior temperature, regardless of the external conditions. This step ensures your comfort and well-being during your travels, making it essential to scrutinize the HVAC systems meticulously.
Mechanical Systems
Engine: When dealing with a diesel RV, optimizing engine health is paramount. In this regard, it's highly advisable to entrust the evaluation to a qualified mechanic who possesses the expertise and experience to perform a comprehensive engine inspection.
Transmission: Transitioning to the transmission ensures a smooth and seamless shifting experience without any peculiar or disturbing noises. This assessment extends beyond merely confirming its functionality; it also delves into the nuances of performance to ascertain that this critical component of your RV operates with the precision and reliability expected during your travels.
Suspension and Brakes: The undercarriage of your RV plays a pivotal role in safety and comfort. Thus, a meticulous evaluation of the suspension components is crucial. Simultaneously, the responsiveness and effectiveness of the brakes must be rigorously tested to guarantee their reliability during your adventures.
Generator: Their operational health is paramount for those RVs fortunate enough to feature a built-in generator. Upon starting the generator, be attuned to the auditory and tactile cues, meticulously listening for any unusual noises or vibrations that might hint at impending issues.
Safety and Security
Smoke and Carbon Monoxide Detectors: Confirm that smoke and carbon monoxide detectors are installed and functioning.
Security Locks: Ensure all doors and windows have working locks, and consider additional security measures if needed.
Fire Extinguisher: Verify the presence of a fire extinguisher and check its expiration date.
Documentation
Title and Registration: Request to see the RV's title and registration to confirm it's legally owned and not stolen.
Maintenance Records: Ask the seller for maintenance records and receipts for any recent repairs or upgrades.
Vehicle History Report: Obtain a vehicle history report to check for accidents, liens, or other issues.
Test Drive
Driving Test: Take the RV for a test drive to evaluate its handling, steering, and overall drivability.
Noise and Vibration: Attention to unusual noises, vibrations, or handling issues during the test drive.
Parking and Maneuvering: Practice parking and maneuvering the RV to ensure you are comfortable handling it.
Price Negotiation
Market Research: Research the market value of the RV model you're interested in to have a realistic price range in mind.
Negotiate: Be prepared to negotiate the price based on the condition of the used RVs for sales and any issues you've identified during the inspection.
Conclusion
Purchasing a used camper for sale can be a rewarding experience that opens up a world of travel and adventure. However, it's essential to be thorough in your inspection to avoid potential headaches and expenses. By following this comprehensive checklist, you can confidently assess the condition of a used RV and make an informed decision. Whether you're eyeing diesel RVs for sale or any other type of camper, taking the time for a meticulous inspection is your ticket to memorable and worry-free adventures on the open road. Happy RV hunting!