Choosing the Right Heat Pump for Your Home: Factors to Consider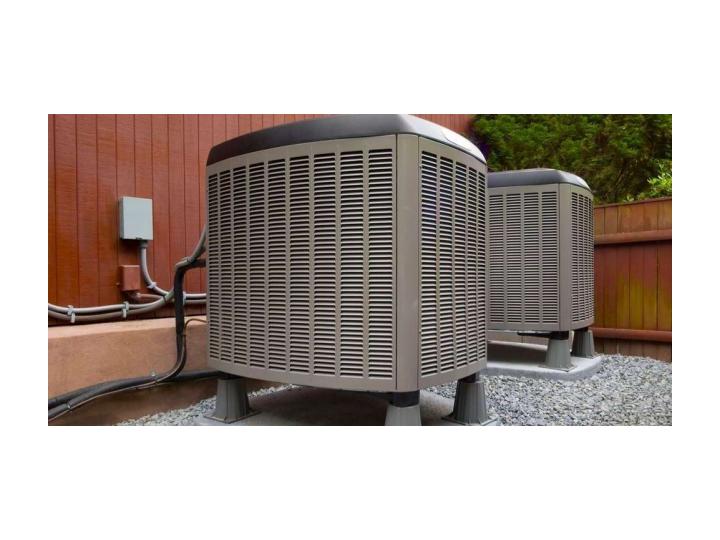 Selecting the perfect heat pump for your home can be a daunting task, given the myriad options available. Yet, this decision is pivotal for your comfort, energy efficiency, and long-term savings. To make an informed choice, consider these six key factors that will not only simplify your decision-making process but also ensure you get the most value from your heat pump investment.

Climate and Region
Begin by evaluating your local climate and region. Different heat pump models are optimized for specific temperature ranges. For colder climates, you'll need a heat pump with a higher Heating Seasonal Performance Factor (HSPF) to provide efficient heating during winter. In milder climates, a heat pump with a good Seasonal Energy Efficiency Ratio (SEER) for cooling might suffice. If you are a resident of Montreal, Quebec, then you can click here to get the perfect guideline on choosing the right heat pump.
Sizing Matters
Size plays a critical role in a heat pump's efficiency. A unit that's too small will struggle to heat or cool your space, leading to increased energy consumption and reduced comfort. On the other hand, an oversized unit will cycle on and off frequently, causing wear and tear while also decreasing efficiency. To determine the right size, consult a professional HVAC technician who can perform a load calculation based on your home's size, insulation, and other factors.
Energy Efficiency
Energy efficiency is a paramount consideration when choosing a heat pump for your home. It directly impacts your utility bills and environmental footprint. When evaluating a heat pump's energy efficiency, look for two key ratings: the Heating Seasonal Performance Factor (HSPF) for heating and the Seasonal Energy Efficiency Ratio (SEER) for cooling. Higher HSPF and SEER ratings indicate superior efficiency.
An energy-efficient heat pump uses less electricity to produce the same amount of heating or cooling, translating to cost savings over time. It also reduces greenhouse gas emissions, contributing to a greener planet.
To maximize energy efficiency, ensure proper sizing and professional installation. Regular maintenance, such as cleaning or replacing filters and inspecting refrigerant levels, is crucial to keep your heat pump operating at peak efficiency. Investing in an energy-efficient heat pump not only saves you money but also benefits the environment.
Additional Features and Accessories
Modern heat pumps come equipped with various features and accessories to enhance convenience and comfort. Look for options like programmable thermostats, smartphone compatibility for remote control, and zoning capabilities that allow you to heat or cool specific areas of your home independently. Additionally, consider features like dehumidification and air purification for improved indoor air quality.
Budget and Long-Term Savings
Balancing your budget and long-term savings is a critical aspect of choosing the right heat pump. While energy-efficient models might have a higher upfront cost, they often yield substantial long-term savings. These heat pumps consume less electricity, resulting in lower monthly utility bills, which can significantly offset the initial investment.
Moreover, a well-chosen and properly maintained heat pump can have a longer lifespan, reducing the need for premature replacements. This not only saves you money on new equipment but also minimizes environmental impact through reduced waste. Therefore, allocating a reasonable budget for an energy-efficient heat pump is an investment that pays off handsomely over time, ensuring both financial stability and environmental responsibility.
Bottom Line
Selecting the right heat pump for your home involves considering several critical factors, from climate and size to energy efficiency, air climatisé and additional features. By evaluating these aspects and seeking professional guidance when needed, you can make an informed decision that ensures your comfort, energy savings, and environmental responsibility. Investing in the right heat pump isn't just about heating and cooling your home; it's about creating a more comfortable, efficient, and sustainable living environment for you and your family.