Jintropin HGH Myths and Realities: Separating Hype from Science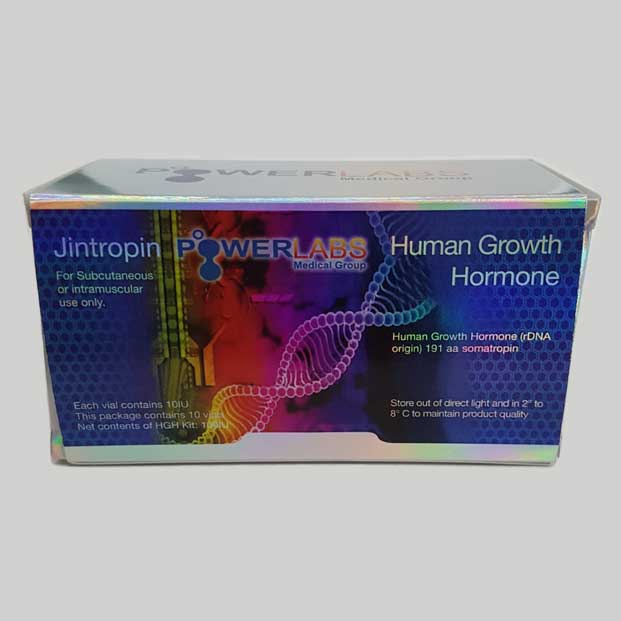 Human Growth Hormone (HGH) has garnered significant attention in recent years for its purported anti-aging and performance-enhancing properties. Among the various HGH products available, Jintropin is one of the most popular. However, the hype surrounding Jintropin often overshadows the scientific realities. In this article, we will debunk common misconceptions and myths surrounding Jintropin HGH, offering evidence-based insights into its true therapeutic potential.
Myth 1: Jintropin Is a Miracle Anti-Aging Elixir
Reality: While HGH plays a crucial role in growth and development, its ability to reverse aging remains a myth. Some studies suggest that HGH may help improve skin elasticity and reduce body fat in older adults, but these effects are subtle and not akin to turning back the clock. Furthermore, long-term use of HGH can lead to adverse side effects, making it an unsuitable anti-aging solution.
Myth 2: Jintropin Boosts Athletic Performance Dramatically
Reality: Athletes and bodybuilders have often used HGH to enhance their performance, but the scientific evidence supporting its effectiveness is limited. HGH may help increase muscle mass and strength, but the gains are modest and come with potential health risks, such as joint pain and diabetes. Moreover, HGH use is banned in most sports organizations and considered unethical.
Myth 3: Jintropin Is a Safe Weight Loss Solution
Reality: Some individuals turn to jintropin reviews for weight loss, believing it can help shed excess pounds. While HGH can promote fat loss, it should not be used as a primary weight loss strategy. Its effectiveness in this regard is not well-established, and the risks associated with misuse can outweigh any potential benefits.
Myth 4: Jintropin Can Be Used Without Prescription
Reality: Jintropin, like other HGH products, is a prescription medication. It should only be used under the supervision of a qualified healthcare provider who can monitor its effects and manage potential side effects. Using Jintropin without a prescription is illegal and unsafe.
Myth 5: Jintropin Can Cure Medical Conditions
Reality: Jintropin is approved by regulatory agencies for specific medical conditions, such as growth hormone deficiency and certain genetic disorders. It can be highly effective in these cases. However, it is not a cure for all ailments, and its use should be limited to approved indications.
Conclusion
Jintropin HGH, like any medication, has its place in medical practice when used responsibly and under appropriate medical supervision. It is not a magic potion for reversing aging, dramatically enhancing athletic performance, or achieving rapid weight loss. The scientific evidence supporting these claims is weak, and the risks associated with misuse are real.
If you believe you may benefit from Jintropin or any HGH therapy, it is essential to consult a qualified healthcare professional who can assess your specific needs and monitor your progress. Misusing HGH not only puts your health at risk but also perpetuates the myths and misconceptions surrounding this hormone.
In conclusion, separating the hype from the science when it comes to Jintropin HGH is crucial for making informed decisions about its use. While it can be a valuable tool in certain medical contexts, it is not a panacea for all the exaggerated claims often associated with it. Always prioritize safety and evidence-based medicine when considering any form of hormone therapy.