Reloadable Visa Cards: The Smart Way to Control Your Finances
Reloadable Visa cards offer a convenient, affordable way to take control of your finances and stay on top of your spending. With features like debit card functionality, spending limits, budgeting tools, and online account access, reloadable Visa cards can help you manage your money smartly and progress toward critical financial goals.
This article will explore how reloadable Visa cards can aid budgeting, expense tracking, bill pay, savings, and more.
1. Make Purchases Easily with Reloadable Prepaid Cards
Reloadable prepaid credit cards provide flexibility and convenience for everyday spending while sticking to a budget. Such cards let you load funds to a maximum and use them like debit cards. Moreover, prepaid cards offer benefits like credit cards without debt risk because you only spend preloaded money.
With reloadable prepaid cards, you can access funds whenever needed. In addition, the prepaid cards also come with mobile apps that let you check your balance, view transactions, receive purchase alerts, and more from your smartphone. This allows you to monitor your spending on the go closely.
The prepaid cards also provide contactless "tap and go" purchases for easy checkout. Visa's global acceptance and not needing to carry numerous currencies while traveling are other benefits.
Using prepaid cards, monthly bills, discretionary purchases, travel expenses, and more can be loaded, which makes sticking to each area's budget easy. Furthermore, you can reload the card within load constraints as often as you want, and you have more spending flexibility than with standard credit cards that bill you later.
With prepaid cards, you can also transfer money to friends and family for rent, bills, or trips, and cardholders can move quickly, securely, and for free.
2. Simplify Budgeting with Reloadable Visa Cards
Budgeting is essential for financial management and goal achievement. Reloadable Visa cards simplify budgeting. Use these cards' free online budgeting tools to organize monthly payments and discretionary spending.
You might use a spreadsheet budget planner to record all expenses and estimate how much to load for housing, utilities, groceries, transportation, and more each pay period. Use integrated expenditure tracker apps to categorize transactions and track budget success automatically.
Having category funds placed straight into your reloadable Visa card lets you stick to your budget. If it's low, spend less in that category for the rest of the month.
3. Control Spending with Reloadable Visa Cards
Rechargeable Visa cards help manage expenditures and develop good financial habits beyond planning.
You can avoid overspending by setting exact spending limitations below your monthly income and temporarily raising limits for significant purchases.
With a tap, the smartphone app lets you freeze spending on lost or stolen cards, which provides instant protection from fraudulent transactions until you declare it lost.
Reloadable Visa cards also allow sub-accounts for bills and discretionary spending, and money can be compartmentalized to focus on financial goals.
Therefore, you can effortlessly limit spending with these cards for financial responsibility.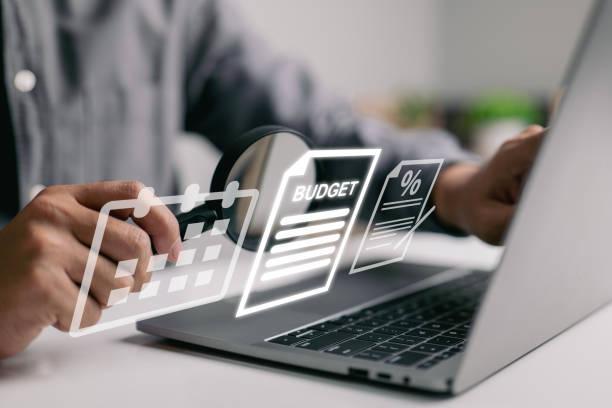 4. Automate Savings with Reloadable Visa Cards
In addition to budgeting and spending control, reloadable Visa cards can help automate savings. Many cards offer savings buckets or sub-accounts to earmark different types of savings, like emergency funds, vacations, or down payments.
Make it such that money is automatically sent from your checking account into these savings accounts, say $50 every two weeks. Or have a small amount transferred from your card to savings with each purchase as a round-up savings strategy.
Some cards integrate directly with high-yield online savings accounts as well. This makes it effortless to watch your savings grow over time through consistent, automated contributions. The ability to easily automate different savings goals makes reloadable Visa cards powerful budgeting tools.
5. Pay Bills on Time with Reloadable Visa Cards
One way to build strong financial habits is always paying bills on time to avoid late fees that damage your finances. Reloadable Visa cards streamline bill pay through online account management.
You can log in from any device and schedule one-time or recurring bill payments directly from your card to any merchant or individual. Setting up automatic payments ensures bills are paid without having to remember due dates. Some cards even offer free online bill pay.
Paying bills with a reloadable Visa card also allows you to take advantage of payment due date grace periods to earn interest on your money longer. Reloadable Visa cards simplify the bill pay process for improved discipline and control over your finances.
6. Withdraw Cash Responsibly with Reloadable Visa Cards
While many reloadable Visa cards can be used directly as debit cards, some also offer ATM access for added flexibility. When withdrawing cash, be strategic and account for any associated ATM fees in your budget to avoid overspending.
Partnering with large networks provides access to many in-network ATMs where withdrawals incur low fees or none. It's best to withdraw small amounts as needed to avoid wasting funds on unnecessary transactions or losing cash.
Reloadable Visa cards provide convenient 24/7 access to money without carrying large cash amounts or worrying about theft when withdrawing responsibly.
Conclusion
Whether looking to budget more effectively, track spending, pay bills on time, or gain visibility into finances, a reloadable Visa card can be invaluable.
Features like spending controls, budgeting aids, transaction alerts, and account management online empower intelligent money management on a month-to-month basis.
Reloadable Visa cards offer modern twists on traditional financial concepts that streamline budgeting, savings, and bill pay automation. With diligent use of a reloadable Visa card's many benefits, you'll be well on your way to improved financial responsibility, security, and independence.