How to Save Money When Building a Custom Home with the Right Builder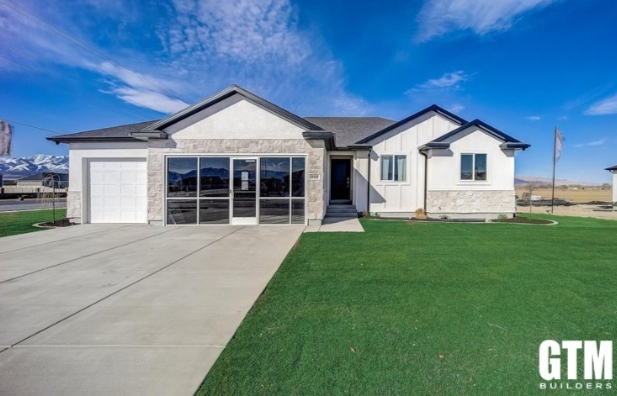 Building a custom home is a dream for many, but it can be a costly endeavor if not managed wisely. However, with the right approach and the right builder, you can achieve your dream home while staying within your budget. In this article, we'll explore various strategies and tips on how to save money when building a custom home by choosing the right home builder.
1. Define Your Budget and Stick to It
Before you even begin looking for a builder, establish a clear budget for your custom home. Take into account not only the construction costs but also allowances for unexpected expenses, design upgrades, and landscaping. By having a well-defined budget from the outset, you can make informed decisions throughout the project to avoid overspending.
2. Research Multiple Builders
Don't settle for the first builder you come across. Research and interview multiple builders to compare their pricing structures, project management approaches, and overall reputations. Look for builders with a track record of delivering quality custom homes within budget constraints.
3. Prioritize Your Needs vs. Wants
When planning your custom home, make a clear distinction between your "must-haves" and "nice-to-haves." Prioritizing your needs over wants can help you make cost-conscious choices during the design and construction phases. Focus on essential features and upgrades that will enhance your daily life.
4. Efficient Design and Space Utilization
Work closely with your builder and architect to design an efficient and space-conscious layout. Well-thought-out floor plans maximize usable space and minimize construction costs. Avoid excessive square footage and unnecessary complexity in design to save both time and money.
5. Open Communication with Your Builder
Effective communication with your builder is essential throughout the project. Discuss your budget openly and honestly. A good builder will work with you to find cost-effective solutions without compromising quality. Regular communication can also help identify and address potential issues before they become costly problems.
6. Consider Value Engineering
Value engineering involves finding alternative materials, construction methods, or design choices that provide the same functionality and quality while reducing costs. Work with your builder to explore these options, ensuring that you receive the best value for your investment.
7. Opt for Standard Finishes
While custom homes offer the opportunity to personalize your space, consider using standard finishes for non-essential areas or features. Standard finishes are often more budget-friendly than high-end materials, and they can help keep costs in check without sacrificing quality.
8. Energy-Efficient Design
Incorporating energy-efficient design elements into your custom home can lead to long-term savings on utility bills. Discuss options like well-insulated windows, energy-efficient HVAC systems, and LED lighting with your builder. These investments can pay off in reduced operating costs over time.
9. Avoid Overbuilding
Resist the temptation to overbuild or overcomplicate your custom home. Larger homes with intricate designs can significantly increase construction costs. Focus on creating a home that suits your needs without excessive size or features that may not be used regularly.
10. Competitive Bidding for Subcontractors
A skilled builder will have a network of trusted subcontractors and suppliers. However, it's essential to ensure that subcontractor bids are competitive. A competitive bidding process can help you secure quality work at the best possible price.
11. Review and Understand Contracts
Thoroughly review all contracts and agreements with your custom home builder, including payment schedules, milestones, and any change order procedures. Seek legal advice if necessary to ensure that the contracts are fair and transparent.
12. Regular Site Inspections
Stay involved in the construction process by conducting regular site inspections. This allows you to monitor progress, identify potential issues, and ensure that the construction aligns with your expectations. Addressing problems early can prevent costly rework later.
13. Explore Financing Options
Work with your builder to explore financing options that align with your budget. Construction loans, home construction packages, or builder financing programs can provide flexibility and potentially reduce borrowing costs.
14. Resist Scope Creep
Scope creep occurs when additional features or changes are requested during the construction process. While some modifications may be necessary, avoid unnecessary changes that can lead to increased costs and delays.
15. Plan for Contingencies
Set aside a contingency fund for unexpected expenses. A contingency fund can act as a safety net to cover unforeseen costs, ensuring that your budget remains intact even in the face of unexpected challenges.
Conclusion
Building a custom home doesn't have to be a financial burden when you choose the right builder and adopt cost-saving strategies. By defining your budget, working closely with your builder, prioritizing your needs, and exploring value-engineering options, you can create your dream home while staying within your financial limits. With careful planning, open communication, and a focus on cost-conscious decisions, you can save money and achieve the custom home you've always envisioned.