How to Overcome the Challenges of Moving Shopify and Klaviyo Data to Snowflake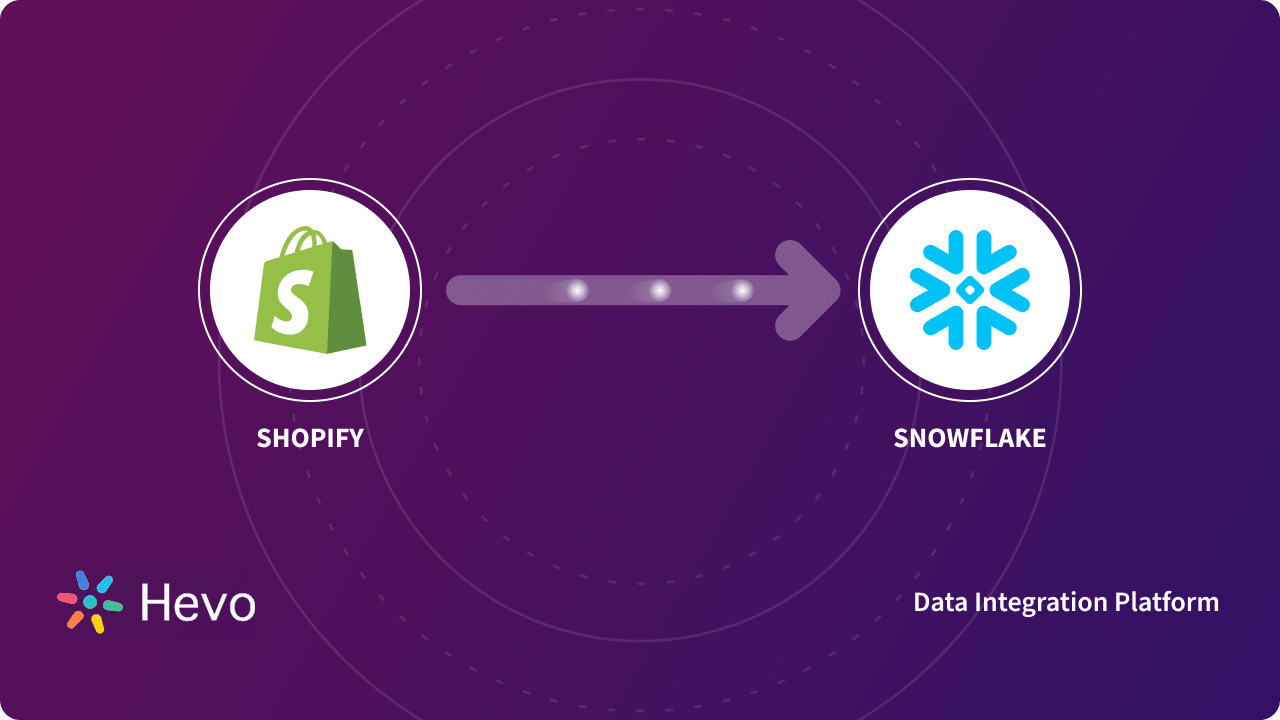 Data is a company's most valuable asset in the modern e-commerce landscape. Companies thrive or fail based on their ability to analyze data and act rationally. With leading e-commerce platforms like Shopify and email marketing platforms like Klaviyo, it is no wonder that businesses want to integrate their data with robust data warehousing solutions like Snowflake. The challenges of importing data from Shopify and Klaviyo into Snowflake will be discussed, along with possible workarounds, in this blog post.
Data Movement Challenge
It is crucial to grasp the nature of the problem before diving into the solutions. Cloud-based Shopify and Klaviyo both have their unique data formats and structures. The cloud data platform Snowflake, on the other hand, can deal with massive amounts of both structured and semi-structured data. The biggest obstacle is making sure data from Shopify and Klaviyo can be imported into Snowflake, transformed, and stored without any problems.
Moving Data from Shopify to Snowflake
Here are some challenges and their associated solutions for moving data from shopify to snowflake –
Challenges:
Shopify's database is complex because it stores data on products, orders, customers, and more. Each of these data sets may contain subsets or "nested" data.
The ability to sync in real time between Snowflake and Shopify is crucial for businesses that rely on in-the-moment analytics.
Solutions:
Use ETL (Extract, Transform, and Load) tools capable of handling Shopify's complex data to convert it into a format usable by Snowflake.
Data synchronization can be scheduled at predetermined intervals, guaranteeing that Snowflake always contains the most up-to-date information from Shopify. In addition, companies whose data is updated frequently can investigate real-time syncing options.
Moving Data from Klaviyo to Snowflake
If you want to move klaviyo to snowflake these are the few things that you need to keep in mind.
Challenges:
Klaviyo can manage a wide variety of data, from email marketing to analytics on customer behavior. This diversity can pose challenges in data migration.
High-volume email campaigns can produce massive amounts of data in a relatively short time.
Solutions:
Build custom data pipelines that can handle the diverse data types from Klaviyo and ensure they are correctly mapped to Snowflake's schema.
If you do not want to transfer all of your Klaviyo data at once, you can use incremental data loading. This method ensures efficient data transfer by only moving new or changed data, thereby reducing the load on available resources.
Ensuring Seamless Integration
Post-migration data integrity checks should compare data in Snowflake to the original data sources.
Automated Checking: Set up tracking software to keep an eye on all of your data transfers. Early warnings of problems can prevent many wasted hours of investigation.
Data transfer optimization requires routine inspection and fine-tuning. Your data integration strategies should develop alongside your business's changing requirements.
Data transfers should be encrypted and in accordance with privacy laws using security protocols. Snowflake has advanced security features, so please use them to keep your data safe.
The Bigger Picture: Why This Migration Matters
The migration of data presents a technical challenge but is essential for any organization. The following are made easier by the unified database offered by Snowflake:
Holistic analytics allow you to investigate every facet of your company, from Shopify sales to email marketing with Klaviyo.
Snowflake's framework was created with expansion in mind. Snowflake's scalability guarantees that it will continue to serve your needs even as your data grows.
You can make better business decisions based on actionable insights if all of your data is kept in one place.
Conclusion
Moving information from Shopify or Klaviyo to Snowflake could appear to be a massive undertaking. Organizations can, however, overcome these obstacles and realize the full potential of their data in Snowflake by putting in place the appropriate instruments, strategies, and best practices. Integrating all of a company's data smoothly is crucial if it wants to succeed in the modern e-commerce market.