Studying Medicine Abroad: Admission Process For International Students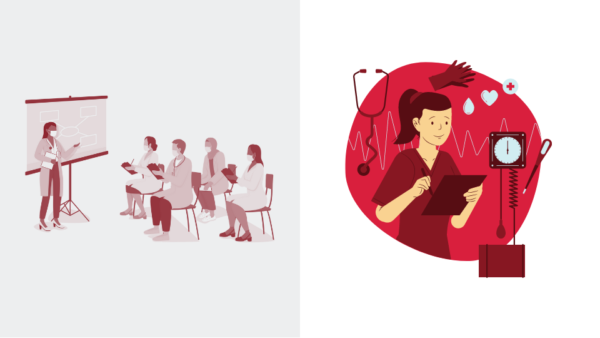 For aspiring medical professionals, the prospect of studying medicine abroad can be both exciting and daunting. International medical programs offer unique opportunities, but they also come with a complex admission process. This article delves into the essential aspects of the admission process for international students who wish to study medicine in Europe in English.
1. Research and Choose Your Destination
The first step in the admission process for studying medicine abroad is to research and choose your destination wisely. Each country may have different requirements, admission criteria, and medical education systems. Popular destinations for international medical students include the United States, the United Kingdom, Australia, Canada, and various European countries. It's crucial to understand the medical curriculum, language of instruction, and cultural aspects of your chosen destination.
2. Meet Academic Requirements
To be eligible for admission, international students must typically meet specific academic requirements. This usually includes a strong academic background in subjects like biology, chemistry, physics, and mathematics. Most medical schools abroad require applicants to have completed a bachelor's degree or equivalent in a related field. Additionally, standardized tests like the MCAT (Medical College Admission Test) in the United States or the BMAT (Biomedical Admissions Test) in the UK may be necessary.
3. English Proficiency
As many international medical programs are conducted in English, proving your proficiency in the language is crucial. This often involves taking an English language test such as the TOEFL (Test of English as a Foreign Language) or IELTS (International English Language Testing System). Meeting the required score on these tests is essential to demonstrate your ability to understand lectures and communicate effectively in a medical setting.
4. Prepare Your Application
The application process for international medical programs typically involves submitting a comprehensive application package. This package may include:
Completed application forms: Provide accurate and complete information in your application forms.
Transcripts: Submit your academic transcripts, including details of all previous education.
Letters of recommendation: Obtain strong letters of recommendation from professors, mentors, or professionals who can speak to your qualifications and character.
Personal statement or essay: Write a compelling personal statement that highlights your passion for medicine and your reasons for pursuing a medical degree abroad.
Curriculum Vitae (CV): Include a detailed CV that outlines your academic achievements, extracurricular activities, research experience, and volunteer work.
Interviews: Some medical schools may require interviews to assess your suitability for their program. Prepare for these interviews by researching common interview questions and practicing your responses.
5. Financial Planning
Studying medicine abroad can be expensive, and international students need to plan their finances carefully. Tuition fees, living expenses, and additional costs like health insurance must be considered. Explore scholarships, grants, and financial aid options that may be available to international medical students. Additionally, investigate part-time work opportunities and the regulations regarding international student employment in your chosen country, like if you want to study medicine in Georgia, look at the opportunities you can grab after completing your studies there.
Conclusion
Studying medicine abroad as an international student can be a rewarding experience that opens up a world of opportunities. However, the admission process can be intricate and competitive. To succeed, thorough research, meticulous planning, and dedication are essential. By understanding the steps involved in the admission process, international students can embark on their journey to becoming medical professionals abroad with confidence and clarity.