The Imperative of Diversity, Equity, and Inclusion (DEI) Training in the Workplace
Introduction
In an ever-evolving global landscape, diversity, equity, and inclusion (DEI) have become more than just buzzwords; they are essential components of a thriving and forward-thinking workplace. DEI training plays a pivotal role in fostering a corporate culture that values and celebrates differences while ensuring fairness and equal opportunities for all employees. This article explores the profound importance of DEI Online Training in the workplace, delving into its various aspects and the tangible benefits it brings to both employees and organizations.
Understanding DEI Training
Diversity, equity, and inclusion training is a structured educational program aimed at raising awareness, promoting understanding, and providing tools and strategies to create an inclusive workplace. DEI training encompasses a wide range of topics, including but not limited to:
1. Unconscious Bias: Identifying and addressing biases that people may hold unconsciously, which can influence decision-making and interactions in the workplace.
2. Cultural Competency: Building the capacity to work effectively with individuals from diverse cultural backgrounds and understanding the nuances of different cultures.
4. Microaggressions: Recognizing and addressing subtle, often unintentional, discriminatory comments or actions that can create a hostile work environment.
5. LGBTQIA+ Inclusion: Reflects on the challenges and biases that are faced by the LGBTQIA+ community in the workplace.
The Importance of DEI Training
1. Fosters Inclusivity and Belonging: DEI training creates an environment where all employees feel welcomed, valued, and included. It promotes a sense of belonging, which is crucial for employee morale and productivity.
2. Reduces Discrimination and Bias: By addressing unconscious bias and promoting awareness of microaggressions, DEI training helps reduce discrimination and discriminatory behaviors in the workplace.
3. Enhances Creativity and Innovation: Diverse teams bring together different perspectives, experiences, and ideas, leading to more creative and innovative solutions to problems.
4. Attracts and Retains Talent: Organizations that prioritize DEI are more attractive to a diverse pool of talent. DEI training can also improve employee retention by ensuring that all employees are treated fairly and have equal opportunities for growth.
5. Improves Decision-Making: Inclusive teams are better equipped to make well-rounded decisions that consider a variety of viewpoints and potential implications.
6. Strengthens Customer Relations: A diverse and inclusive workforce can better understand and connect with a diverse customer base, improving customer relations and loyalty.
7. Legal and Ethical Compliance: DEI training helps organizations comply with legal requirements related to discrimination and harassment. It also aligns with ethical values of fairness and equality.
8. Enhances Reputation: Organizations that demonstrate a commitment to DEI are often viewed more favorably by the public, investors, and stakeholders, which can enhance their reputation and brand.
The Business Case for DEI Training
1. Financial Benefits: Studies have shown that companies with diverse leadership teams are more profitable. DEI training contributes to diversity at all levels of the organization, potentially leading to increased financial success.
2. Market Share Expansion: Diverse and inclusive organizations are better positioned to understand and cater to a broader customer base, potentially expanding market share.
3. Global Competitiveness: In a globalized world, organizations that embrace diversity and inclusion are more competitive on the international stage, as they can better navigate diverse markets and workforces.
4. Talent Acquisition: Attracting top talent is a challenge for many organizations. Those who prioritize DEI and provide training in this area have an advantage in recruiting the best candidates.
5. Risk Mitigation: DEI training helps mitigate the risk of discrimination lawsuits, reputational damage, and employee turnover related to discrimination or bias.
Implementing Effective DEI Training
To reap the benefits of DEI training, organizations must go beyond merely offering workshops or seminars. Here are some key considerations for implementing effective DEI training programs: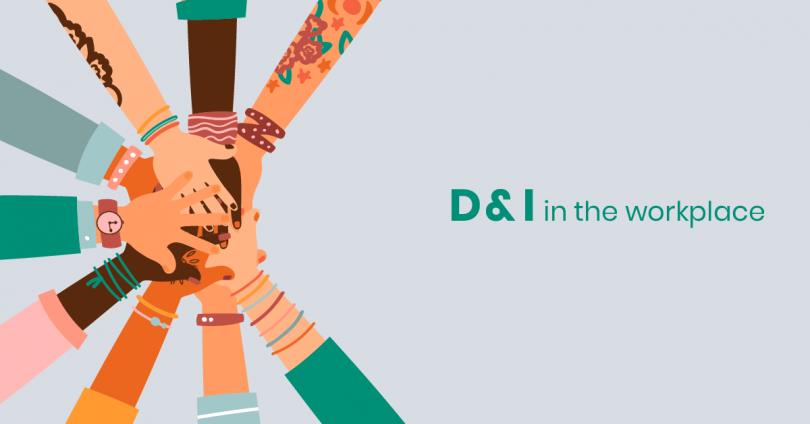 1. Customization: Tailor DEI training to the specific needs and culture of the organization. One-size-fits-all approaches may not be as effective.
2. Continuous Learning: DEI training should be an ongoing process rather than a one-time event. Regular reinforcement and updates are essential to keep the momentum going.
3. Leadership Commitment: Senior leaders should actively participate in and endorse DEI training. Their commitment sends a strong message about the organization's dedication to diversity and inclusion.
4. Measurement and Evaluation: Establish key performance indicators (KPIs) to measure the impact of DEI training. Regularly evaluate the program's effectiveness and make necessary adjustments.
5. Inclusive Language and Materials: Ensure that the training materials and language used are inclusive and considerate of various identities and backgrounds.
6. Employee Feedback: Encourage employees to provide feedback on DEI training programs and use their input to make improvements.
Conclusion
Diversity, equity, and inclusion training is not just a checkbox on a corporate to-do list; it is a powerful tool for creating a workplace that is fair, welcoming, and innovative. By fostering inclusivity, reducing discrimination and bias, and promoting a culture of belonging, DEI training benefits both employees and organizations. Moreover, the business case for DEI is strong, with financial, reputational, and competitive advantages for the American Diversity Initiative that prioritizes it. To truly harness the transformative potential of DEI training, organizations must commit to continuous learning and cultural change, making diversity and inclusion integral to their identity and success.