Understanding the Benefits of Self-Care for Physicians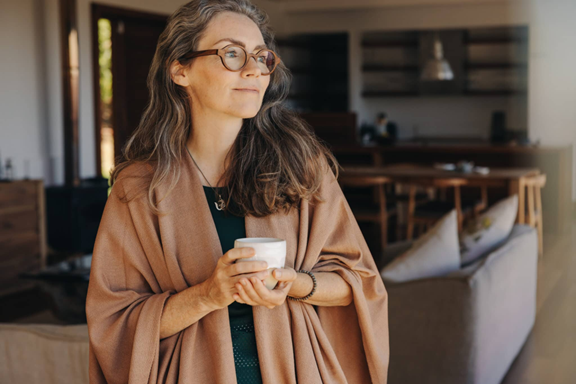 The life of a physician is one of immense responsibility and gratification, but it's also laden with stress and long hours.
As you tirelessly work to improve the health of your patients, it's crucial not to overlook your own well-being.
This article emphasizes the empathetic belief that self-care is far from a selfish act; it's a necessary component of a long, fulfilling career in medicine.
As you practice medicine and seek to make the world a better place, don't forget to also take care of yourself.
You're going to need to stay strong and healthy—physically, mentally, spiritually, and emotionally—in order to continue to do the extremely important work you do (and to also stay sane and happy while doing it).
So let's talk about the benefits of self-care for physicians, and give you some very good reasons to follow some simple self-help steps on a day-to-day basis.
The Psychological and Physical Toll
Physicians encounter unique stressors such as life-or-death decisions, complicated cases, and long, unpredictable hours.
All of these can lead to emotional exhaustion, burnout, and physical fatigue.
Note that if you want to learn a bit more about the signs and symptoms of burnout for doctors, read this article.
With this in mind, self-care becomes an essential part of the daily routine, not an optional luxury.
The Basic Tenets of Self-Care
Nutrition: More Than Just Food
Nutrition plays a foundational role in how you feel and perform.
Eating nutritious, well-balanced meals can improve cognitive function and emotional well-being.
While it's tempting to grab fast food between appointments, planning meals ahead of time can make a big difference.
Consider packing fruits, nuts, or protein bars as snacks, and aim for meals that include a balance of protein, vegetables, and whole grains.
Adequate hydration is equally important—always keep a bottle of water handy.
Exercise: A Prescription for Well-Being
Physical activity offers a multitude of benefits beyond just physical fitness; it's a powerful antidote to stress and burnout.
Exercise releases endorphins, which serve as natural mood lifters. You don't need to hit the gym for an hour to reap these benefits.
Short, 20-30 minute bursts of moderate exercise like walking, swimming, or cycling can be incredibly effective.
If possible, try to integrate these activities into your daily routine, perhaps before or after your workday.
Rest: The Underestimated Healer
Doctors often compromise on sleep, which is ironic given its known benefits for cognitive function, mood regulation, and overall health.
Lack of sleep can lead to decreased alertness and impaired judgment, both of which are critical in the medical field.
Aim for at least 7-8 hours of uninterrupted sleep, and consider short naps if needed. Your mind and body will thank you.
Emotional Support: The Human Element
The emotional demands of being a physician are often underestimated. A robust support network can act as a stress buffer.
Regularly communicate with family, friends, and even peers who understand your unique challenges.
Professional help, like counseling or coaching, can offer coping strategies.
Keeping your emotional well-being in check isn't just good for you; it's vital for providing the highest level of care to your patients.
The Impact of a Secure Home
A secure home environment offers more than just physical shelter; it provides emotional and psychological stability, allowing you to face the daily challenges of your profession more effectively.
Financial Security: A Pillar of Self-Care
Often overlooked but critically important, financial security is an essential component of effective self-care.
Money worries can bring unnecessary stress, disrupting your emotional balance and focus—both of which are vital in the medical field.
When you're financially secure, you're better positioned to invest in your own well-being.
Whether it's buying nutritious food, joining a gym, or even taking a well-deserved vacation, financial stability allows you the freedom to prioritize yourself.
Physician Personal Loans: A Safety Net
Even with a stable income, life's unpredictabilities can sometimes result in cash flow issues.
For those rare instances, you may want to consider using tools like physician personal loans as a safety net.
These loans are often tailored to the unique financial circumstances of medical professionals, offering competitive interest rates and more flexible terms.
They can provide that extra cushion, allowing you to maintain your self-care regimen without the added stress of financial constraints.
(If you need to learn more about these types of loans, check out this guide by LeverageRX.)
While it's crucial to exercise financial prudence, knowing that this option is available can offer peace of mind.
Conclusion
In the fulfilling (yet demanding) life of a physician, self-care is indispensable.
It empowers you to maintain your physical and emotional reserves, thereby enabling you to provide exceptional care to your patients.
From balanced nutrition and regular exercise to adequate rest and emotional support, each self-care element plays a critical role in your overall well-being.
As you continue to dedicate yourself to the wellness of others, don't forget that your health and happiness are equally deserving of attention.