What are social cannabis clubs in Barcelona? Detail Guide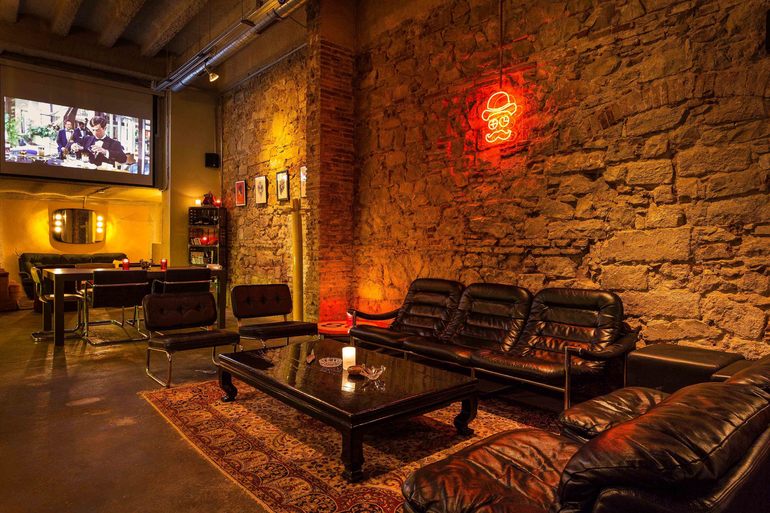 Tucked away in the side streets and back alleys of Barcelona are over 200 private cannabis clubs operating in a legal gray zone. These members-only social clubs allow people to cultivate and consume marijuana, despite the sale of cannabis remaining illegal in Spain. The rapid growth of these controversial clubs has sparked debate around drug policies in Barcelona and Spain.
What Are Cannabis Social Clubs?
Social club Barcelona, also called cannabis associations, are private, non-commercial organizations that allow members to grow and distribute cannabis among themselves. They operate on the premise that collective cultivation and sharing of marijuana is legal, even if sales to the public and large-scale production are not.
To access the clubs, you must become a member by submitting an application and paying a fee. Membership provides the legal right to enter the facilities and share in the cultivation and consumption of cannabis. The clubs serve as gathering places for members to socialize and use marijuana products together in a private setting.
How Do Cannabis Clubs Work?
Cannabis clubs cultivate their supply through in-house grows or by contracting with external cannabis growers. The marijuana is then distributed to members, either for free or for additional fees. Consumption primarily takes place on-site at club facilities through smoking, vaping, or infused edibles.
Clubs range in size from small operations with a dozen members to larger ones with hundreds or even thousands of dues-paying members. Some clubs also sell non-cannabis items like food, drinks, and merchandise. Others host social events, offer classes, or provide lounges and entertainment options.
Unlike Amsterdam's famous coffeeshops, Barcelona's cannabis clubs are strictly private. Only members can enter, use marijuana, or purchase related products. The general public cannot walk in off the street to buy or consume cannabis.
The Legal Gray Area of Cannabis Clubs
Cannabis clubs operate in a legal loophole. In Spain, marijuana has been decriminalized for personal cultivation and use in private. However, the sale of cannabis remains illegal, even in licensed establishments.
By registering as non-profit associations rather than commercial enterprises, cannabis clubs can argue they are merely aggregating and sharing resources among members. Spanish courts have generally allowed this interpretation, letting the clubs proliferate despite the illegality of marijuana sales.
However, the legal standing of clubs remains disputed. As they have grown prominent, some officials have pushed back more assertively against them for promoting drug use or functioning as de facto dispensaries. Raids and criminal charges still occur periodically against certain clubs.
The Rise of Cannabis Clubs in Barcelona
Cannabis clubs first emerged in the early 2000s, but remained few in number until the end of the decade. A watershed moment occurred in 2009, when the pro-cannabis advocacy group Pannagh won a key legal victory establishing the rights of private marijuana associations.
The number of clubs exploded after Spain's cannabis decriminalization law went into effect in 2015. Barcelona alone went from around 40 clubs before decriminalization to over 200 just two years later. Today, Barcelona has more cannabis clubs than any other city in the world.
Controversy and Criticism
This rapid proliferation fueled controversy around the clubs in Barcelona. Critics argue the clubs enable and encourage increased drug use in the city. They want tighter restrictions on the clubs or outright bans of the model.
Supporters counter that cannabis clubs reduce street dealing and let users access marijuana safely. Regulation is better than an outright ban, they argue. However, even advocates admit Spain's loose rules have allowed problematic clubs to open that promote irresponsible use.
The clubs also face criticism for catering heavily to tourists and foreign residents rather than local users. With storefront advertising and online publicity, some clubs clearly aim to maximize foreign membership for financial gain. Regulating this commercialization is challenging.
Ongoing Debate and Uncertain Future
Barcelona's cannabis clubs continue to operate in the gray zone between tolerance and illegality. Their rise and ongoing presence attests to shifting attitudes towards marijuana in Spain. But their long-term legal status remains unclear.
For now, Barcelona's clubs showcase the complexities around cannabis normalization and commercialization. They provide a unique case study for policymakers around the world also grappling with these issues. Whether a MODEL of legalized public access or a problematic loophole, Barcelona's cannabis clubs remain controversial yet popular.