From Concept To Screen: A Comprehensive Guide To Training Video Production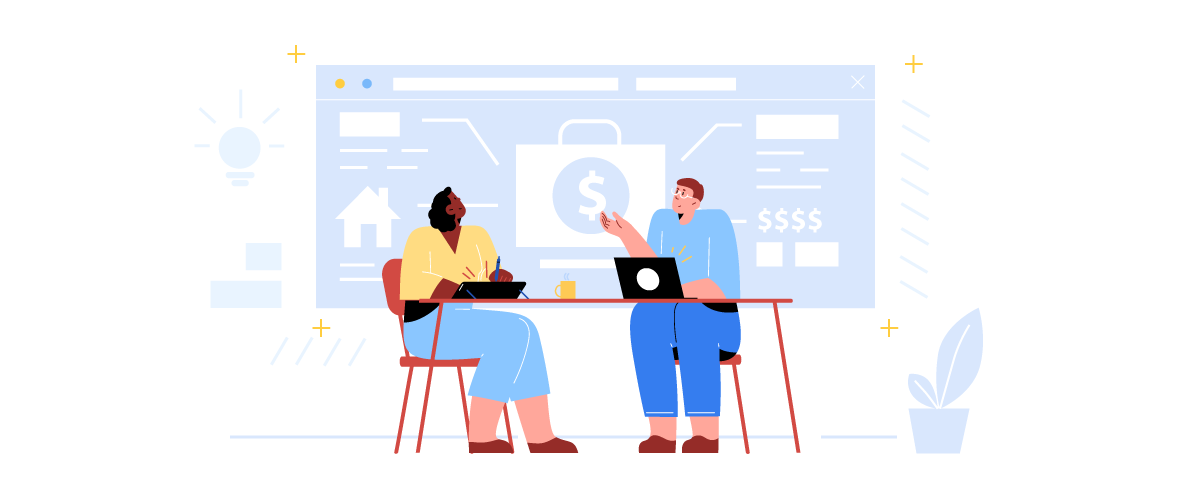 In today's fast-paced world, effective training is essential for the growth and success of any organization. Training videos have emerged as a powerful tool to deliver consistent and engaging content to employees and learners. From onboarding new team members to providing ongoing skill development, training videos have become an integral part of the corporate landscape. In this comprehensive guide, we'll take you through the journey of training video production, from the initial concept to the final screen-ready content.
Whether you're an HR professional, a trainer, or a business owner, you'll gain valuable insights into the world of training video production, including pre-production planning, script development, equipment selection, production team setup, filming and capturing content, post-production editing, audio and visual quality assurance, and distribution and deployment strategies.
Pre-Production Planning
The journey of creating impactful training videos begins with meticulous pre-production planning. It's the phase where you lay the foundation for your project's success. Define your objectives clearly: What do you want your audience to learn or achieve through these training videos? Identify your target audience, their preferences, and their learning styles. Establish a budget and timeline that align with your goals. Additionally, choose a production approach—whether you'll create in-house or partner with a professional training video production company. Careful planning at this stage sets the emotional and educational tone for your training videos.
Script Development And Storyboarding
Script development is the heart of training video production. A well-crafted script not only conveys information effectively but also engages and motivates the audience. Start by outlining the key messages and learning objectives you want to cover. Then, develop a script that flows logically, keeping the emotional engagement of the learners in mind. Storyboarding, a visual representation of each scene, helps you plan camera angles, visuals, and interactions. It ensures that the emotional and educational aspects of your training video align seamlessly.
Selecting The Right Equipment And Technology
The choice of equipment and technology significantly impacts the emotional and educational quality of your training videos. Assess your production needs and select the appropriate equipment, including cameras, lighting, and audio recording devices. Keep in mind that technology evolves rapidly, so choose tools that offer a balance between emotional impact and cost-effectiveness. High-quality visuals and clear audio are essential for capturing the emotional nuances of your training content.
Setting Up The Production Team
Creating training videos is a collaborative effort that involves multiple roles and responsibilities. Build a production team that includes writers, directors, cinematographers, and editors, among others. Emotional intelligence is key for team members to understand the emotional dynamics of training content and convey them effectively on screen. Each team member contributes to the emotional and educational quality of the final product, so their expertise and commitment are crucial.
Filming And Capturing Content
Filming is where your training video production comes to life. Emotional resonance is achieved by capturing not just visuals but also the emotions of the on-screen talent. Effective direction, appropriate camera angles, and lighting that complements the emotional tone of the content are all vital. Engage with your talent to help them connect emotionally with the script, conveying the desired emotions effectively. Capturing authentic emotions on camera ensures that the training videos resonate with the audience.
Post-Production Editing And Enhancement
Post-production is the phase where raw footage transforms into a polished and emotionally engaging training video. Editors play a critical role in enhancing the emotional and educational impact of the content. They weave together scenes, add visuals, graphics, and animations, and ensure that the video flows seamlessly. Effective editing enhances the emotional connection between the content and the audience, making the training videos more relatable and memorable.
Audio And Visual Quality Assurance
In the realm of training videos, the pursuit of excellence extends far beyond the boundaries of content alone. It's about crafting an emotionally immersive experience that resonates deeply with the audience. To achieve this, audio and visual quality assurance takes center stage. Each frame, every sound, is meticulously crafted to create an emotional connection, ensuring that the message is not just seen and heard but felt.
Crystal-clear audio wraps around the audience like a comforting embrace, delivering every word with emotional resonance. The visuals, akin to a masterful painting, evoke feelings and immerse viewers in the narrative. This commitment to audio and visual excellence transforms training videos into more than just educational tools; they become emotional touchpoints, inspiring, and enlightening, leaving a lasting impact on the hearts and minds of the audience. In this realm of sensory storytelling, it's the harmonious blend of sight and sound that truly elevates training videos into a transformative emotional experience.
Distribution And Deployment Strategies
When it comes to producing training videos for current and future employees, the strategies for distribution and deployment are the threads that weave the fabric of a lasting emotional impact. It's not merely about delivering information; it's about forging a connection. These videos become more than just tutorials; they are the emotional bridge between the organization and its people. Carefully planned distribution ensures that every employee, from newcomers to seasoned veterans, feels valued and included in the collective journey of growth. It's a testament to an organization's commitment to its workforce's emotional well-being and professional development, cultivating a sense of unity and belonging that transcends time and tenure.
Conclusion
Creating emotionally engaging training videos is a multifaceted process that requires careful planning, creative scripting, the right equipment and technology, a dedicated production team, effective filming and capturing, meticulous post-production editing, audio and visual quality assurance, and a thoughtful distribution and deployment strategy. When done right, training videos become powerful tools for emotional and educational growth, fostering a deep emotional connection between learners and the content. By following the comprehensive guide provided here, you can embark on your training video production journey with confidence, knowing that every emotional and educational aspect has been considered to create training videos that resonate with your audience, drive learning, and achieve your organizational goals.